4 ways to ensure that your privacy policies keep up with your Digital Transformation
Digital transformation has significantly increased due to the onslaught of the coronavirus pandemic. Even before the deadly virus struck the planet, companies moved online, but the migration speed was slow. As the virus spread to every nook and cranny of the world, everything changed. Customer behavior and purchasing patterns have transformed forever. And this holds for all industries. The hospitality industry, which includes hotels, lounges, spas, and restaurants, saw a significant decline in footfall. As time passed, government relaxations came along, and with it, the hospitality industry is trying to find new ground. Restaurants are collaborating with online platforms like Zomato and Swiggy like never before. Big film production houses are collaborating with OTT platforms (Amazon Prime, Netflix) to release their movies. Moreover, Educational institutes are associating with online platforms like Upgrade to deliver their courses online.
All the things mentioned above require managing a great deal of customer data. This process involves investing in top-notch ERP systems and cybersecurity measures so that customer data remains safe and privacy is maintained.
This article sheds light on 4 ways companies can ensure their privacy policies keep up with their digital transformation.
Choose your vendor carefully
Digital companies should be vigilant while selecting a third-party vendor for securing their customer's data. Vendors commit to offering "plug and play" solutions to various digital challenges, but you shouldn't believe whatever they say. You should carefully go through the Data Processing Agreements (DPA) that list the vendor policies. Only if you find that the vendor policies align with your company's guidelines should you go forward.
Under GDPR and CCPA, companies can be fined for not performing due diligence on vendors responsible for securing customer data. An appropriate example would be that of the Marriot Hotel Group that was fined USD 123 million in 2019 for a data breach that exposed about 383 million guests. Moreover, it would be best to take assurance from the vendor that they won't offload data duties to a non-compliant third-party. If they unilaterally decide to do so, you will be legally protected.
Perform an impact assessment to monitor the severity of risks
If you want to assess the severity of privacy risks, you must perform an impact assessment test. The Data Protection Impact Assessment (DPIA) test is an excellent way to determine how well you are prepared to fight against a data-privacy threat. The DPIA is mandatory in the UK, but even if you operate in some other part of the world, you can use this checklist to monitor your readiness.
This checklist will enable you to:
Describe the scope, nature, and context of the processing.
Identify what risks your customers are facing
Discover ways to mitigate those risks
Another advantage of doing the DPIA test is that it reads favorably to regulators. Consider the following situation. You adopt all data security measures, but unfortunately, your customers' data is breached. Suppose you have a paper trail to prove that you took all the appropriate steps to mitigate the risk. In that case, there is a higher probability that regulators will not hold you responsible for the most severe "privacy violation" charges.
Make your customers understand your privacy policies in the easiest way possible
Please keep in mind that the ultimate purpose of framing privacy policies is to secure your customer data and not escape from regulatory authorities. It would be best if you prepared your privacy policies in a way that it's easy for your customers to understand. The general rule of thumb is "unless your customers can raise questions on the policies and provide feedback to improve it, they don't understand it." And if they aren't getting the crux of it, you will fail to build a relationship of trust with them.
Create the post of a Data Protection Officer (DPO)
It's essential to designate a Data Protection Officer (DPO) to create and monitor data security policies instead of diffusing the responsibility to multiple departments. The DPO should be a cybersecurity expert who understands the nitty-gritty of securing customer data.
The following are the benefits of having a DPO:
DPO will liaise with regulatory authorities.
DPO will keep track of changing data security protocols.
DPO will suggest ways to counter data breaches.
DPO will create a wireframe for making the company more data compliant.
Conclusion
Data security in web application is gaining momentum in the covid era, and it's only going to increase in the future. Governments across countries are formulating strict punishments for companies who aren't following the rules and regulations. The bottom line is that if you want to build a relationship of trust with your customers and want to remain in the good books of government watchdogs, you should create privacy policies that are effective and easy to implement.
Author: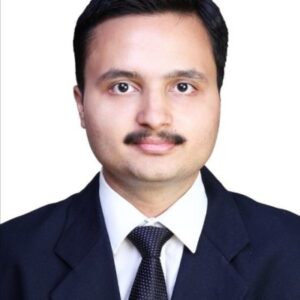 Nishant Joshi likes to read and write on technologies that form the bedrock of the modern-day and age like Web Apps, machine learning, data science, AI, and robotics. His expertise in content marketing has helped grow countless business opportunities. Nishant works for Sage Software Solutions Pvt. Ltd., a leading provider of CRM and ERP Software to small and mid-sized businesses in India.