7 Easiest Ways to Improve Page Speed on Your Website
Do you think a website's page loading speed matters?
Rapid loading of website pages is crucial for SEO rankings and improved user experience. As business websites become more content-rich, the need to minimize page load speed becomes increasingly important.
Today's audience expects websites to load instantly, and those that do not will suffer negative outcomes. Thus, understanding the variables and metrics that influence page loading speed is crucial.
Slow websites hamper conversions. In fact, if your website loading speed will be longer than usual, half of your visitors will abandon it. Consequently, seamless and quick page loading is vital to lower bounce rates and enhance audience engagement.
In this write-up, we'll discuss exactly what website page speed is, why it's essential and quick solutions to improve it.
Page Speed Explained
Briefly, page speed refers to how long content takes to load when anyone visits a page on your website. However, don't confuse page speed with website loading speed. Page speed depicts the speed at which particular page loads.
Page speed can be influenced by several factors. The most important are:
Number of videos, media files, and images on the page
Specific page's server-side and coding scripts
Themes and plugins installed on your website
As a result, these elements affect your website's page load speed and the UX too. After all, everybody hates slow sites and waiting for them to load.
Importance of Page Speed
Every second matters when it's about page loading time. In fact, a Google study reveals that loading times from one to three seconds increases the likelihood of a bounce by 32%. Henceforth, if the page loading speed is low, visitors are more likely to quit your website.
Simultaneously, page speed is significant for search engine optimization. Although Google considers numerous factors when ranking web pages on SERPs, multi-platform speed is vital. As a result, page speed optimization is necessary to obtain a highly successful website.
Effective Ways to Improve Page Speed
As you are now aware of page speed and its importance, let's have a look at ways to improve these metrics.
Optimize Images and Videos
Basically, images and videos improve content quality and boost your web page's appearance. However, the size of images and videos can also impact the page load times.
For this reason, image compression and optimization are essential to improve page speed. This can comprise several compression types, modifying file formats, or allowing lazy loading.
You can also install an image optimization plugin such as WP Smush. These plugins will automate image resizing and image compression without compromising the content quality.
Pick the Right Hosting Solution
The hosting company you choose has a significant impact on the website's management and efficiency. This involves the website's specific page speed.
Choosing the cheap hosting solution could be the worst decision you will ever make. It could indicate sharing resources on an overcrowded server, ending a strain on your website page speed.
On the contrary, several performance-focused hosting providers are available that offer a platform outlined for speed. Besides, such providers don't provide shared hosting reducing the strain of other websites using your resources. Isn't it great!
Cache Web Pages
Caching is one of the several efficient ways to make your web pages load faster. Caching saves your website's file copies, reducing the efforts required for creating and serving a website page to the audience's browser.
Caching the web pages can be done in a variety of ways. This can be done at the server level, which means your host can take care of it.
Similarly, the use of plugins like W3 Total cache can make web page caching simple and fast. All you need to do is install the plugin, browse the general settings, and choose the enable option.
Allow Browser Caching
Added form of caching you can use to increase page loading times is browser caching. This approach allows the browser to save a wide array of data, eliminating the need to reload a page now and then.
Here, you can install the WP Rocket caching plugin that comes with enormous pricing plans. Furthermore, it uses cache pre-loading and page caching to maximize page loading speed.
Utilize Content Delivery Network (CDN)
Besides the hosting provider, you can rely upon other networks to reduce page load speed. CDN accomplishes this by hosting and delivering content copies on global network servers.
Additionally, you can use a CDN to distribute copies of your site's files among specifically chosen data centers. This will reduce the extent data requests need to travel among browsers and host servers, resulting in better performance. All in all, CDN helps in the reduction of network latency and producing low TTFBs (Time to First Byte).
Minify JavaScript, CSS, and HTML
The page loading speed can be improved by optimizing the way your files load. Likewise, minifying your JavaScript, CSS, and HTML code can benefit you.
To make the files smaller, redundant spaces, terms, comments, and other non-essential elements must be removed. Furthermore, merging files become much easier because their sizes are smaller. Hence, you achieve cleaner code and faster loading of web pages.
Additionally, a large number of features and frameworks offered by the Autoptimize plugin make it worthwhile.
Eliminate Non-Essential Plugins
Every plugin differs from one another. Using several plugins on the website can make it slow and bloated.
Furthermore, outdated plugins can hamper the website's performance and pose safety risks. As a result, it's a good idea to keep the number of plugins on your WordPress site to a minimum. One simplest way to do this is to disable and delete any plugins that you aren't using.
It is also recommended to review if the installed plugins are of use or not. Finally, some plugins can be more harmful than you can think. Hence, you can individually test the plugins to determine if any of them is hindering the page speed.
Final Thoughts
Luckily, these ways shared above will significantly improve the UX along with page load speed. Still, wondering if these are worthwhile? Imagine how long you can run your enterprise while you slowly keep killing the conversions. Every second requires a web page to load matters and directly impacts the user experience. Therefore, don't forget to implement these ways in case you are facing slow web page loading. Moreover, you can seek assistance from a renowned SEO agency if failing to obtain higher rankings. Hope you find this article helpful. Thanks for reading!
Author Bio: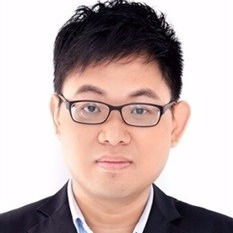 Morris Edwards is a Manager at Awebstar, a digital marketing company in Singapore which is dealing with website design, SEO, mobile app development, logo designing, social media marketing and more. Connect with him on Facebook, Instagram, and Awebstar.