9 Google Updates And Changes Everyone Should Know
The Google search algorithm rules the internet in all its glory.
It decides who thrives, and who barely survives. It sees everything and can make your business boom or bust. There have been countless google algorithm updates over the years, but a few stand out as having rocked the world with their impact.
Google is engaged in non-stop research and development to improve its search experience for all of its users. Every digital marketing agency in Bangalore worth their salt would be familiar with all these updates and more. Google provides lots of quality of life upgrades for the average user and tweaks countless formulas and dependencies in the background.
While placing high in the Google search results page was a relatively easy feat in the early days, times have changed. It's not impossible to rank among the top nowadays, but it's considerably more difficult. Hiring the services of a good SEO company in Bangalore would give you an edge-up on your competition.
That said, let's look at 9 of the most major, earth-shattering search engine algorithm updates Google has released so far. This is an essential know-how for anyone in the SEO business, or anyone who wants to know just what makes Google search tick.
Panda
Introduced: February 24, 2011.
The Panda update was a major ranking update that affected search results on a site-wide basis. An entire website was analyzed by the algorithm and ranked high or low according to the quality metrics in the Panda algorithm.
Panda changed cyberspace with its special filter engineered to push up higher quality ranking websites, and push down lower quality websites according to metrics that are hidden to this day. Navneet Panda's work contributed to the creation of the entire digital marketing industry, as any SEO company in Bangalore worth their salt would know.
Panda only updates website rankings once every few months, recalculating website scores to ensure only the best content rises to the top.
This update is a critical component of Google's algorithm to this day.
Penguin
Introduced: April 24, 2012
The Penguin update attempted to address link farming, unnatural and shoddy back-links, and low-effort link building practices.
It analyzed sites that were deemed to be spamming low effort links and using improper link building profiles that were manipulative in nature.
Any good SEO company in Bangalore now incorporates Penguin into their ranking strategy to promote healthy linking practices.
Penguin became a core update in 2016 and has operated in real-time ever since then.
Hummingbird
Introduced: August 22, 2013
The Hummingbird update was named after its namesake, named for the accuracy and speed with which the algorithm functioned.
This update primarily analyzed search queries and attempted to provide results that were more loyal to the user's intended search, as opposed to the literal search query they made and the keywords used.
This made it possible for a page to display in the ranking even if the exact word the user searched wasn't used, but still provided the information the user was looking for in spirit.
Semantic indexing was used along with superior natural language processing to provide these results.
It took into account conversational search queries and made for a friendlier user experience that also utilized the power of synonyms in searches.
Mobile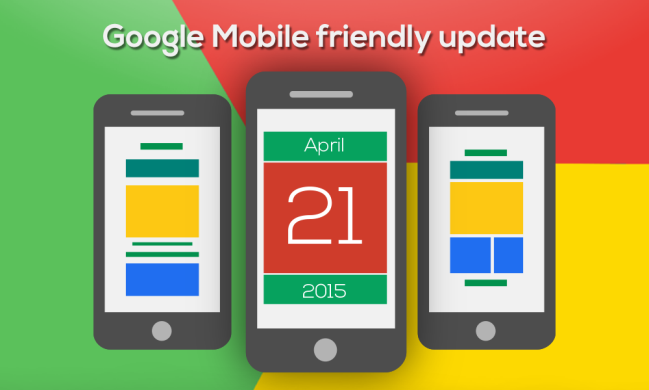 Introduced: April 21, 2015
The Mobile update, or the "Mobilegeddon" update, attempted to prioritize websites that were mobile-friendly and optimized over websites that weren't.
Absolutely nothing on desktop is affected by this search, as this algorithm kicks in mainly when a search is conducted on a mobile phone. Landing pages that include both video and mobile-friendliness have a huge boost in the rankings. So consult a good video production company in Bangalore to ensure your website has a great landing video to attract the right customers.
This update was page-based, not website-based. Individual pages that rank highly in the mobile-friendly department see higher search rankings than pages that load terribly on mobiles. Any reputed social media marketing company in Bangalore accounts for the Mobile update in ensuring its websites are easily shareable among all social media and are as mobile-optimized as possible.
This is one of the most important updates in all of E-commerce, changing which businesses saw higher rankings and which didn't. Hire a good web design company in Bangalore to ensure your website is mobile-friendly and optimized.
Rank Brain
Introduced: October 26, 2015
The Rock Brain update was a component of the Hummingbird algorithm.
The exact process behind this isn't known, but it is a machine-learning algorithm that helps Google comprehend the meaning behind queries and serves the best results possible.
Google ranks this algorithm among its third most important ranking factors in their search engine algorithm. This is something even the worst web design company in Bangalore acknowledges, and have incorporated into their designs.
The personal search history of the user are taken into consideration, as well as synonyms and implied word contexts to deliver better searches.
It essentially summarizes entire pages and evaluates them based on their relevance to the implied search query. SEO links and page optimization all feature heavily in this algorithm.
Medic Core Update

Introduced: May 4, 2018
The Medic Update was intended as a solution to all the unwanted problems caused by previous algorithm changes. It affected medical sites, finance sites, law, fitness, and education sites the most.
It depends on E-A-T signals to rate the expertise, authority, and trust signals in a website according to the Quality Rater Guidelines document. Hire a good SEO company in Bangalore to ensure your website complies with high EAT signals.
BERT
Introduced: October 22, 2019
The BERT update was classified by Google as "One of the biggest leaps in the last 5 years". It is a complex, natural language processing technology that enables Google to understand, interpret, and identify the entities in search engine queries and understand the relationship between different words. A good email marketing company in Bangalore should be able to take advantage of the BERT update to provide quality content that ranks high in the BERT algorithm.
This update was a synthesis of the Panda, Hummingbird, and RankBrain updates and enabled average users to communicate the nuance and intent behind their search queries. A digital marketing agency in Bangalore would optimize your website ranking in a slightly different manner than a website in London, for instance.
This was hailed widely as one of the changes that attempted, and succeeded, to reward websites based on the quality of their writing.
Pirate
Introduced: August, 2012
The Pirate update was primarily aimed at locating copyright infringements across the internet and down-ranking websites that offered illegal copies of intellectual property such as books, videos, and music files.
It was never a cure for piracy as a whole, but a simple method to prevent the popularity of websites that promoted illegal content.
Social media marketing company in Bangalore have taken note of the Pirate update.
The marketing of entertainment properties such as books and movies are considered in the Pirate update to request DMCA take-downs on illegally distributed intellectual properties.
This update hit warez and torrent websites heavily in particular. Video production company in Bangalore can rest easy knowing piracy-encouraging websites receive serious penalties, according to the Pirate update.
Pigeon
Introduced: July 24, 2014
The Pigeon update attempted to provide search results to its users that were location-specific to better suit their needs. Hire the services of a good email marketing company in Bangalore to design email campaigns specifically based on your potential customer's locations.
This dramatically personalized the search results for its users on a location-basis.
Location and distance were incorporated into the search results for the first time, with people in different parts of the world searching the topic and all receiving varying results.
Locations-specific content is a serious consideration when any good social media marketing company in Bangalore worth its salt is creating content.
Author Bio:
Rtn Bala Kumaran is the CEO and Founder of BrandStory who writes for a variety of online publications. He loves writing about SEO, Digital Marketing, Data and Emerging Technologies. He is a mentor and speaker in various events. He is a Mentor to many startup's and speaks at various events on Data, Marketing and entrepreneurship!