How to Digitize Your Old Paper Photos
Our entire lifespan is a reel of beautiful memories out of which a pre precious moments are captured in our photo albums or dusty frames. Digitizing these photographs will ensure that these memories will never fade until our lifetime and will be preserved for the next generations.
This is the modern era of digitization where everything is getting digital and transforming into a modern phase of life. When schools are becoming paperless, workspace and offices are becoming digital then why keep printed photos? Here in this article, you will explore the best ways to scan old photos and digitize them to create digital memories that will live forever.
Benefits of Digitization
There are several benefits of digitizing your photographs. A few of them are listed here.
        Various effects can be added to the photographs.
        You can share the photographs with your friends and relatives.
        Once digitized, these photos will never fade and can anytime be repaired.
        You can create a collage of your memories and add your ancestors to your family tree.
        There are several smart software that can bring life to your photographs in no time.
        Anytime enhance the shape, size color and frame them even better.
        Memorize them on social media as per your convenience.
        Photos can be organized in a much better fashion.
        You can create fun memories, fridge magnets.
How to Digitize Old Photos
There are several best ways to scan old photos and digitize them as per your convenience. It totally depends on the quantity and the quality of digitization. For example, if a 70 years old man wants to digitize a few of his photos, he can click them using his smartphone and save them in his emails or phone gallery. On the other hand, for a professional photographer, he will need to buy a good quality scanner to digitize photographs as his business demands high quality. The two main options are Do It Yourself (DIY) or use a Professional Service to quickly scan photos.
Do It Yourself (DIY)
If you have a small collection of photos that needs digitization, you can do it yourself. Getting them from a professional will cost you an extra amount and may put a burden on your pocket. Doing this task self makes you more connected as you relive every moment again as you see the photographs.
All you need is a Smartphone / Flatbed scanner, a computer, and a few apps to transform photos digitally. You can also make use of Duplicate Photos Fixer Pro to organize your photos in a much better fashion and remove duplicate photos from your device.
Using Smartphone: You can use your smartphone or your regular flatbed scanner to furnish the task. Fewer photographs with good quality can be scanned using your smartphone as phones these days come with the finest range of cameras.
Flatbed Scanners: If you have large photos, you can make use of a regular flatbed scanner. If you plan to purchase one, you can opt for Canon CanoScan LiDE 120 Colour Image Scanner and Epson Perfection V39 are budget scanners that you can grab under $50.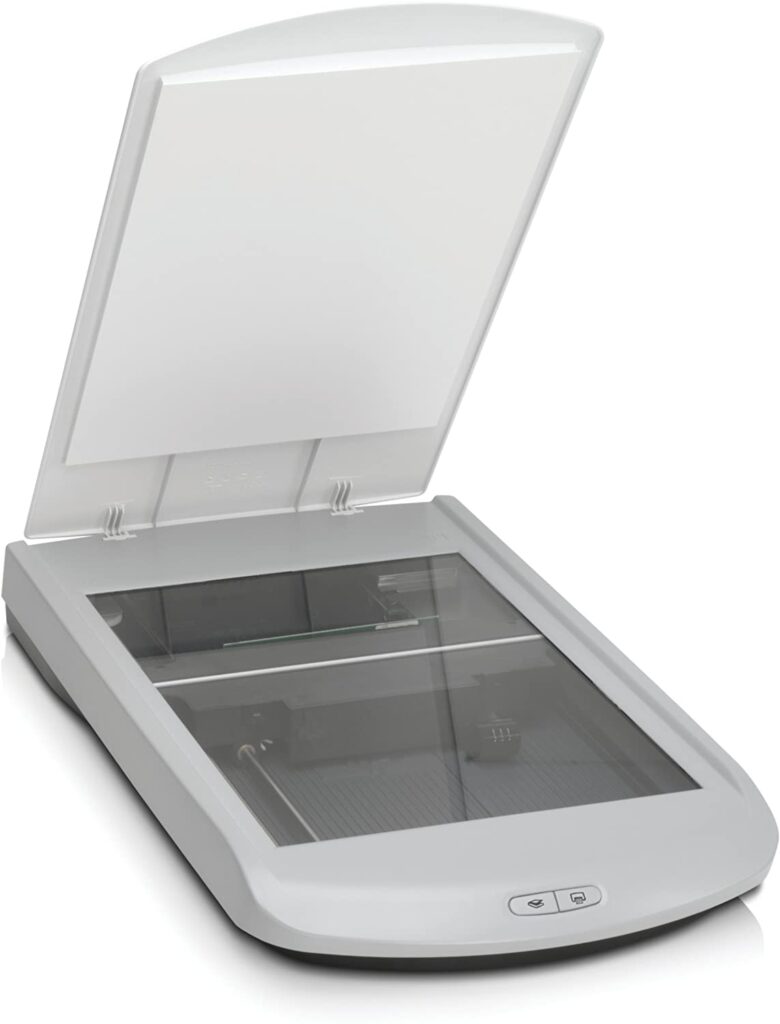 While scanning photos, you need to take care of technicalities to ensure great quality transformation. You can start with 300 Dots Per Inch (DPI) for small photos with closeup looks however can go for 1200 DPI for images that you wish to enlarge and get them printed in a bigger size. It's simple, the higher the DPI is, the better the quality of the photograph will be.
Smartest Way Out
There is one more trick to smartly digitize your old photographs in no time. You can make use of your Google PhotoScan account to convert every single image digitally. Here is a complete Step-By-Step Process to use Google PhotoScan to transform your photos. This is the best way to scan old photos, transform your memories, and save them on your Gallery or Google Drive for future use.
Get it Done by Professionals
If you feel that you don't have time and patience to do all this, you can get it done through professionals. You can get in touch with your nearest photographer in the area and get them digitized according to your preferences.
Nearby Photographer: Getting it done through photographers will give you an added advantage to do small touchups and editing at the same time. You can sit beside the photographer and get the required changes instantly. He can create an album and bring in more graphical changes to make it more beautiful and memorizing.
Online Digital Portals: There are several online portals that can transform all your memories into digital format. All you need to send them your photographs through courier service and they will digitize your photographs and send you the link while returning the originals back to your place.
Summing Up
In the era of digitization when everything is getting transformed, why not we digitize our old memories and valuable photos. There are free options available to get this task done. This article has collated the best ways to scan old photos and save them in your digital vault. Quickly scan photos using these tricks and relive your memories as and when you want with. Share this article with someone who wishes to preserve memories for a lifetime.