Tech Trend: 6 Amazing Reasons Photographers are Buying Sony A7iii
Sony has launched a new camera of 'Entry level' which is full-frame and mirrorless. This is beyond expectations and offers high-resolution picture quality. Indeed, it is inbuilt with a new 24MP sensor that is very fast and reliable.
Also, it has the most updated AF system that encourages the best image quality along with better video and designs. It is available for every kind of photographic norm and photographer. Here are the best reasons for the photographers to buy it.
Higher Image Quality
The camera is totally inbuilt with a back-illuminated image sensor and the best image processing systems. As a result, it provides high-resolution images and videos that completely satisfy a photographer. Also, it successfully finishes the shoot desirably. This particular feature also decreases the background noises in higher-resolution videos.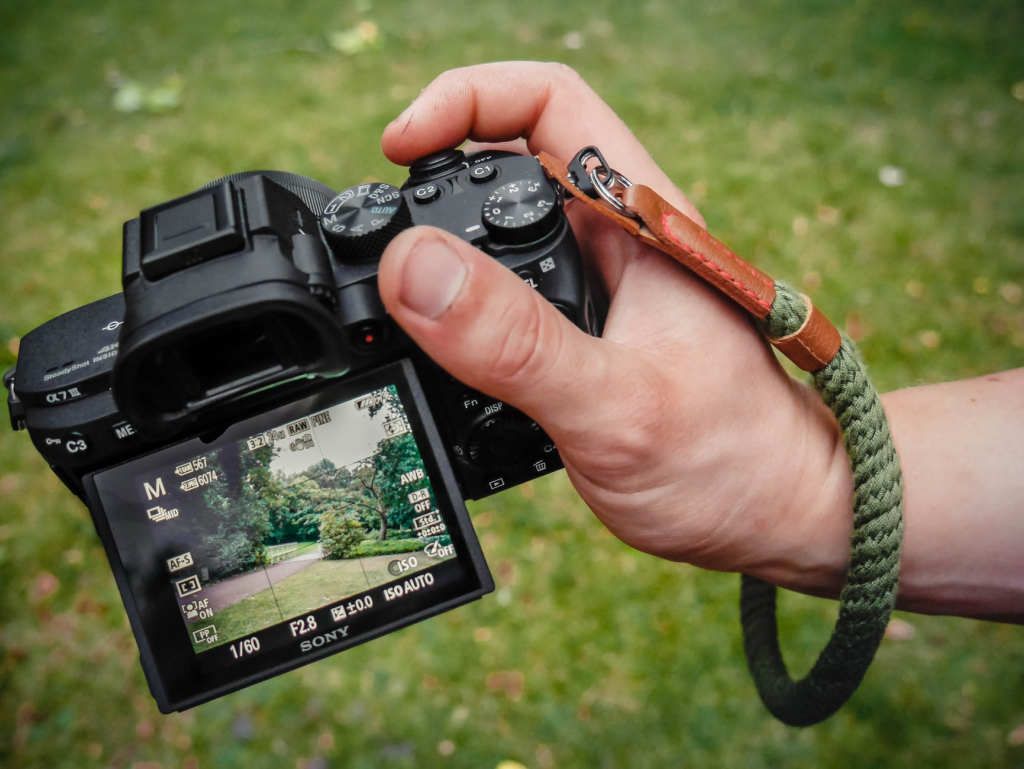 The ISO range extension of this Sony camera is ISO 100-51200.  Along with this, Sony A7iii offers a wide range of dynamics in its picture quality with color accuracy. Moreover, the gyro sensors and stabilization units, along with the algorithms, make the camera more stable. This is considered as 5-axis stabilization. The inbuilt 14-bit RAW is available that helps in shooting in quiet and continuous shooting.
Supports Photographic Norms
The Sony A7iii camera does not have a similarity with the A7R and A9 cameras for an electronic viewfinder. Despite this, it uses the old panel that is OLED with a slow refresh rate of 60 FPS. Also, the same panel was used in A7II. Moreover, this camera has a similarity with A7R for magnificence. The reason for this is the same optical design.
However, the dot screen of this camera is lower than that of A7R's viewfinder. Thus, the Sony A7ii camera proves to be more efficient with all the photographic disciplines that are necessary for a photographer to take care of. Furthermore, this specific feature makes it more reliable for every type of photographer.
Manageable Mega Pixel Sensor
The Sony A7iii camera holds a 24.2 Megapixel sensor that provides ultimate and sharp pictures. In this scenario, the A7iii executes better. It clicks and writes up to 10 fps. Generally, only 76 JPGs or 76 RAW images can be saved in this type of MP and fps. However, with the 24.2 MP of this camera, you can easily save 89 RAW images or 177 JPG images, which is much appreciable.
Along with this, it has some other beneficial points, such as PSMS. It basically denotes "Pixel Shift Multi Shooting". In this feature, 4 pictures will be moved with the sensor a pixel in every single shot. Afterward, these 4 pictures together make a frame that holds better picture quality and color accuracy. Moreover, this process can continue without hindering the 24 MP resolution.
High AF Presentation
The Sony A7iii camera possesses AF advancements that optimally operate and improves the AF performance. This helps the camera to capture the unpredictable moving subjects such as wildlife, dancers and boxers, etc., Moreover, it has 693 phase-detection AF points that nearly captures 93 percent of any image area.
Along with this, it also covers 425 closely placed contrast-detection AF points. These AF points help in increasing the focus, and thus the image captured will be at its best phase.
High Resolution 4K, HDR
The Sony A7iii camera captures the video in its higher and best resolution with its 4K HDR feature. This camera can capture a video recording in 4K UHD (that means 3840*2160 pixels). Also, it holds an HLG that denotes Hybrid Log-Gamma. This features an immediate HDR workflow that grants compatibility to the HDR on TV for playing videos.
Power and Connectivity
This particular Sony A7iii camera uses a Z battery similar to the A9 cameras. This battery can hold up to 710 shots / CIPA scores. However, having a similar battery with A9 and A7R, A7iii consumes less power and performs efficiently. One can use two batteries at once that can cover a complete event or ceremony.
However, there are no external chargers for charging these batteries. In case you want one, you have no option except to buy one. The camera offers a USB charging or USB-to-AC adaptor. Moreover, it has two USB ports, a 3.5 mm headphone jack, a micro-HDMI port, and two memory card slots supporting SDHC, SD, SDXC, and others.
Conclusion
The article consists of all the unique features of the camera that attracts the photographers for buying. Thus, one can get all-around exciting features in one camera.