5 Free Financial Counseling Services That Can Help Get Rid of Your Debt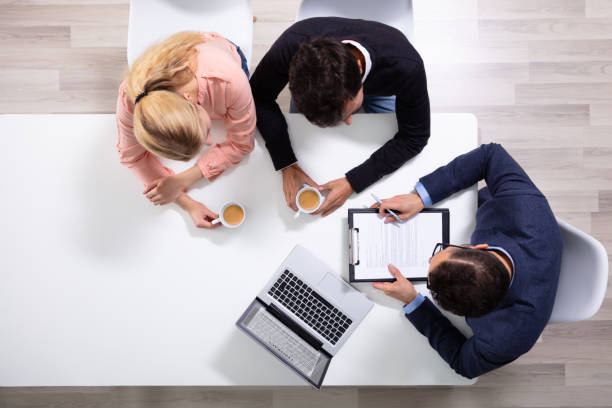 Finding yourself in a significant amount of debt can feel like there aren't many options available for you. It might feel like your choices are to either accept you'll be in debt forever or make significant sacrifices to get out from under it, but there is another option. Credit counseling services are available to help you create an actionable plan that gets you debt-free by making small, manageable changes to your lifestyle. However, there are hundreds of services out there charging anything from $0 to hundreds of dollars every month, making it difficult to know where to turn.
We've found five of the best credit counseling services available that charge nothing and ensure you'll become debt-free in no time.
Do I need a credit counseling service?
Depending on your situation, you may be able to get out of debt on your own. First, use something like this debt reduction calculator to see whether or not DIYing your debt pay-off plan is feasible or if it requires some outside help.
Five $0 cost credit counseling services
If you decide that professional intervention is necessary to help get you on the path to becoming debt-free, here are the top five $0 cost financial counseling services that are accepting new clients now.
National Foundation for Credit Counseling
The NFCC is an association with strict accreditation requirements to join, so know that anyone who is certified as an NFCC counselor has the know-how to get you out of debt. NFCC counselors specialize in counseling for debt accrued from mortgages, student loans, and navigating bankruptcy.
Financial Counseling Association of America
The FCAA is another accreditation network that has rigorous standards for its counselors. FCAA counselors handle debts accrued from credit cards, student loans, mortgages and can offer long-term debt management plans all at no cost to you. The FCAA works with for-profit third-party counseling services, though going through the FCAA ensures your counseling services are free.
Money Management International
Online, over the phone, and in-person counseling for basic services like credit card or loan debt is free for all customers, but more advanced debt management plans will run an average of $24 per month. If you qualify for low-income support, their Clearpoint division may be able to get your fees waived completely.
Greenpath Financial Wellness
Greenpath has an impressive amount of free tools available for anyone to use without speaking with a counselor, including worksheets and checklists. However, they also offer free budget and debt counseling online, over the phone, or in person. For more advanced counseling services like bankruptcy, their fees range from $50 – $75 per month.
American Consumer Credit Counseling
The ACCC is a standalone agency that offers free credit counseling and budget consulting. For long-term solutions, they have low-cost services, including debt management plans that cost $7/mmonth with a one-time enrollment fee of $39 though these can be waived if approved for financial hardship help.
The bottom line
Given all of the above, you can see there are plenty of options for debt relief so don't feel like you're stuck doing this alone. If your financial situation is hampering your ability to live a happy and fulfilling life, consider reaching out to one of these organizations to help get you back on track toward becoming completely debt-free.