How Competitive Intelligence Can Help Banks Get Back In The Saddle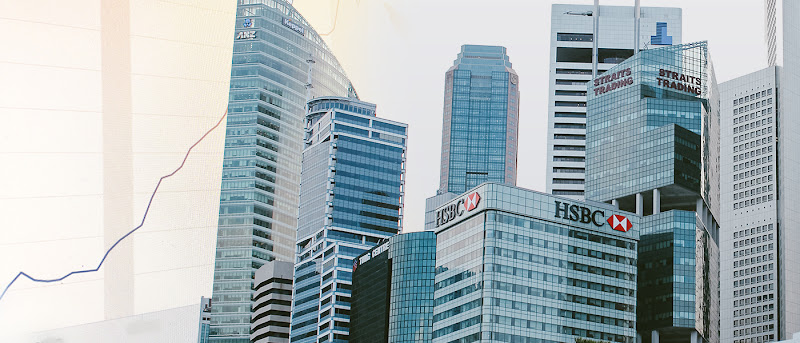 It's a tough time for banks. The banking industry is in a transitional phase; the threat posed by FinTech, which typically targets some of the most profitable areas in financial services, is significant. Goldman Sachs predicted back in 2015 that these startups would account for upwards of $4.7 trillion in annual revenue, diverted from traditional financial services companies. Since then, Fintech revenues worldwide in 2018 amounted to $101 billion. According to Statista, the sector's revenue is expected to grow at an average rate of nearly 12 percent in the following years and reach a value of $207 billion by 2024.
Neobanks and fintech companies such as Square, Chime, and Paypal are a legitimate cause of concern for the banking industry. Each new entrant or product distances banks from their customers. Here are just a few examples of how the dynamics are shifting in the banking industry:
Chime is now the number 1 neobank in the US. It currently has 20.2M account holders and is expected to grow to nearly 25M by the end of 2022.
By the end of 2025, close to 40 million US adults will hold accounts at digital-only banks.
Niche financial companies are popping up at an alarming rate, offering their services to groups of people aligned to a specific purpose or mission.  Examples include Greenwood Bank, Majority, and Laurel Road.
By 2023, more than $1 trillion people will transact via mobile peer-to-peer apps.
Google, Amazon, and Wal-Mart are all closer to being banks than ever before and are coming up with payment products of their own. Wal-Mart has already partnered with Green Dot and is offering some light banking services to their customers and employees.
This change is occurring so rapidly that banks are struggling to identify who exactly they're competing against, while new market entrants are encroaching on banks' territory faster than they can react. The question is – what are banks, credit unions, and other traditional financial services companies doing about it?
Competitive Intelligence For Banks is a Must in This Turmoil
Recently, banking institutions have begun resorting to competitive intelligence (CI) in an attempt to stay one step ahead of their novel competitors. To gain a competitive advantage over competitors, banks need timely and accurate insights into the key trends developing in their market landscape. Plus, they need actionable intelligence ahead of time on market entrants to adapt to disruptions. And that is something competitive intelligence can help them achieve. Let's have a deeper look at the benefits of competitive intelligence for banks.
Benefits Of Competitive Intelligence For Banks
1,Inform market strategies
Competitive intelligence can be used to track the market landscape for effective market strategies. Such platforms enable banks to get accurate market, competitive, and technological insights directly from company websites, SEC filings, regulatory and government portals, analyst and industry publications, and reliable news sources. It'll help inform market strategies and guide the strategic direction of banks to adapt to the changing market and competitive landscape.
2.Predict the impact of emerging regulations
Competitive intelligence helps banks meet analytical and operational challenges from evolving regulatory requirements by providing regular updates from regulatory and government portals. This enables banks to keep up and align with the changing operating frameworks and turn them into positive differentiators for their business.
3.Track competitors movements
Competitive intelligence platforms such as Contify enable banks to track strategic signals from new entrants and competitors' websites, news, and marketing collateral to identify competitors' next moves and monitor updates on the market landscape such as start-up activity and investment trends. This aids banks in staying apprised of new entrants and/or disruptors in the industry. This will help them constantly stay a step ahead of competitors and adapt to disruptions by expanding their offerings.
4. Identify the right opportunities
Competitive intelligence can aid in assessing your target audience's pain points and building effective sales strategies to captivate them. CI can be used to gain traction and target new accounts, upsell and cross-sell existing accounts, and re-establish conversations with dormant accounts for future growth.
5. Develop better executive decision-making
Competitive intelligence allows for faster executive decision-making for your strategy and leadership teams by providing reliable market, competitive, and technological insights on the banking landscape. Market and competitive intelligence solutions such as Contify even offer the support of their industry analysts for strategic analysis on competitors, market leaders, new entrants, and technological disruptions.
What's The Best Way For Banks To Use Competitive Intelligence?
Competitive intelligence is a process to systematically collect, analyze and exploit information from multiple sources about products, customers, competitors, and other market factors to inform strategic business decisions. However, it is extremely easy to get overwhelmed by the amount of information available if you decide to perform competitive intelligence manually. Here are some major problems with performing competitive intelligence manually:
The internet is a sea of vast information, and gathering relevant and actionable business information can be a pain. It consumes time, effort, and resources.
Then, there are millions of different data sources for competitive intelligence. These sources can range from competitor websites, Quora threads, to Glassdoor employee reviews, to Instagram posts. Not all of them are valuable, however, a few of them could be extremely valuable.
Thirdly, even if competitive intelligence is somehow collected manually, without a centralized repository that can be accessed by all the stakeholders, the information will likely sit in silos and never be utilized to its full potential.
You see where this is going, right? The practical way for banks to use competitive intelligence is to invest in a market and competitive intelligence platform that automates the collection and analysis of competitive intelligence and provides you with only relevant business information. Contify is one such market and competitive intelligence platform or software.
An Example of How a Competitive Intelligence Software Helped a Bank
California-Based Bank Leverages Market and Competitive Intelligence for Strategic Decision-Making
1. Business Challenges
No formalized setup to aggregate, structure, and deliver strategic insights. Intelligence was sourced in an ad-hoc manner from secondary research, professional networks, private meetings scattered across teams.
2. Solution
Contify adopted a three-stage process to define what insights can be classified as 'actionable' by each of the functions within the bank. The final solution included an M&CI platform, daily instant alerts, intelligence reports, and tracking on key market trends and product insights.
3. Impact
Contify's solution resulted in a 35% reduction of time spent on manual research, and 20% more leads available to sales representatives.
Read Case Study >
Conclusion
The banking industry is being eroded by fintech and neobanks quickly, and long-standing banks are being disintermediated from their account holders, losing their share of the market. These new entrants continue to surface without a moment's notice, and there's no sign of that changing anytime soon. Most studies and research in the domain suggest that we're likely to see more competition soon, rather than less. One way to combat these new entrants, maintain relationships with customers and retain market share is to leverage competitive intelligence to your advantage. Competitive intelligence is the game-changing component banks and credit unions need to get back in the saddle and take back banking, and competitive intelligence platforms are their best weapon against this onslaught of emerging competitors.