14 Best Qualitative Data Analysis Software: A Comprehensive Guide
What do you do when you've collected lots of data from your research, but can't figure out how to make sense of it? That's where qualitative data analysis software comes in handy. These tools can analyze texts, images, and other media sources to break down patterns and trends that don't appear on the surface level. You may have heard the term quantitative data analysis software, but that's only one type of software used by researchers.
What is qualitative data analysis software?
Before we get into the definition of qualitative data analysis software and why it's useful, let's first talk about what qualitative data is. Qualitative data analysis refers to an extensive and analytic approach to understanding human behavior in depth, typically for specific and well-defined objectives or purposes.
As a data analyst, you need tools that enable you to effectively analyze text and provide insights that are actionable. The best qualitative data analysis software programs will give you a comprehensive overview of your textual data quickly and easily. For example, one software program provides key features, such as sentiment analytics, cognitive analytics, and visual reporting. These will make it easy for business users to explore and understand their text-based information.
If a company wants greater insight into how customers feel about its product or service offerings, using qualitative data analysis software analytics can provide these answers with little-to-no coding required.
Qualitative vs Quantitative Data Analysis
You may wonder: what's the difference between qualitative and quantitative data analysis? While quantitative data can tell you how many units of something were sold over a specific period of time, qualitative data allows you to understand why those numbers moved (or didn't move) as they did.
In marketing and business management, qualitative analysis is used to decipher consumer behavior like understanding what consumers are saying about your brand on Twitter or Facebook. Qualitative data is generally collected through surveys and focus groups. To get these results, you need to use software programs.
The Best Qualitative Data Analysis Software Programs of 2022
Before you can begin analyzing your qualitative data, you'll need to collect and organize it. The good news is that a range of specialized software programs exists to help you with all aspects of qualitative research from capturing, coding, and organizing data to writing up reports. This list provides an overview of some of these top-rated programs.
1. XLSMART
When it comes to qualitative data analysis software, XLSMART is hard to beat. This powerful tool gives you all the features you need for better managing your qualitative data. With it, you'll be able to manage large amounts of data while organizing and monitoring your project at every step in its development.
One of XLSMART's best features is its ease of use. The platform makes it easy for novice users without a lot of technical knowledge or skillset experience—even if they have limited coding experience. Once you get used to using XLSMART and take some time to learn how it works, you can begin using advanced functions that enable even more rigorous analysis.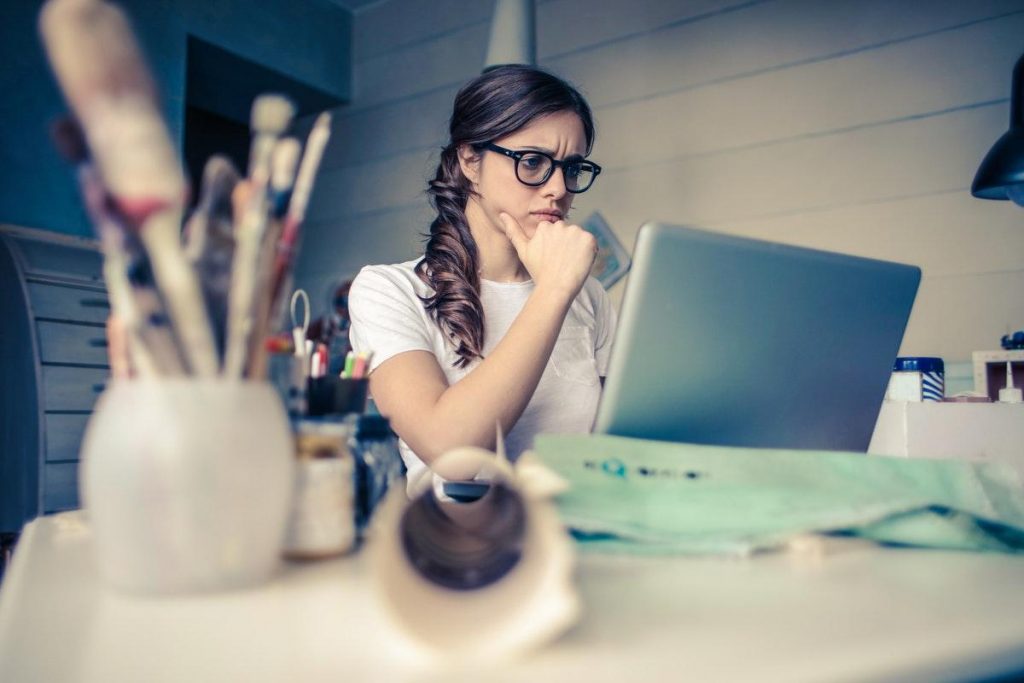 2. Qualtrics
Qualtrics is popular research software that can be used in qualitative data analysis. It contains features like questionnaires, focus groups, and surveys. The software can also conduct large-scale polls for web and mobile devices.
The platform has recently launched its own marketplace where it offers insights from experts in all fields that can help with your professional needs or personal hobbies. Since Qualtrics is one of the most popular software, many professionals have praised its ability to simplify complex data analysis.
3. Semi Analyzer
Semi Analyzer helps you discover data patterns, trends, and outliers by enabling you to visually explore complex datasets in an interactive way. It also enables you to see relationships that your numbers could never tell you alone.
This tool is really good for data analysis. It works well with structured, semi-structured, or unstructured data sources. Moreover, Semi Analyzer provides accurate results with minimal effort on a wide range of platforms, including laptops, workstations, clusters, and cloud-based environments.
4. OpenVox
While there are many qualitative data analysis software programs, only a few can be considered truly versatile. One such program is OpenVox, which offers a range of video conferencing and communication services that enable teams to collaborate effectively. Through innovative technology, OpenVox has created an intuitive platform that allows users to conduct in-depth analyses of qualitative data from anywhere.
Whether you're conducting research in-person or remotely, the software provides tools that increase your productivity and promote meaningful collaboration. By applying its tools (such as focus groups), businesses can easily analyze large amounts of data and create effective strategies for growth. Additionally, OpenVox supports all major operating systems, such as iOS and Android devices.
5. CernoMap
CernoMap is a great qualitative data analysis software tool that makes it simple to draw connections between different variables. It's easy to use, visually intuitive, and highly customizable. With the software, you can set up your research project and conduct in-depth interviews with participants.
As you're going through each interview, you can track every quote, annotation, and question right on your screen—so you won't forget any details of what was said during an interview. The best part? Everything syncs with a cloud storage system so you can access your files wherever you are.
6. QDA Miner
There are many tools available for qualitative data analysis, but one of the marketers' favorites is QDA Miner. This useful software offers a streamlined interface and functionality, allowing you to quickly analyze text responses in survey results.
Another great thing about QDA Miner is its built-in coding and exporting capabilities. Everything you need to organize, analyze, and share your findings is included within a single application. And did we mention it's free? Although you have to register with QDA Miner before downloading their free software, we think it's worth it.
7. NVivo
This software offers highly customizable charting, but its immense power also comes with a steep learning curve. If you want a user-friendly program for data analysis that has a lot of different statistical capabilities, NVivo could be your go-to option. It helps researchers organize and make sense of both qualitative and quantitative data sets.
The free version is called NVivo Community Edition and it allows you to work with up to 10 files at once, while still offering most of the same features as its pro version (including video). The paid option is called NVivo Pro ($200/year), which allows unlimited files and access to additional advanced features like link coding or custom codings.
8. MaxQDA
MaxQDA is a qualitative data analysis software that helps researchers to get insight from text data by making coding, analyzing, and reporting simple. It offers an excellent platform for both beginners and experts with its rich collection of features, ease of use, and rich resources.
That said, the software has a price tag to match its value but that means you're getting cutting-edge technology at a great cost. It also comes in three flavors: MaxQDA Lite, MaxQDA Plus, and MaxQDA Premium. The basic version is free, but it doesn't allow you to save your work. All you can do is analyze your results.
9. Atlas.ti
Atlas.ti is probably one of our favorite qualitative data analysis software programs. It may be fairly expensive, especially if you have to purchase it on your own. But if you work for a large enough organization that purchases much software, Atlas might be covered in your deal.
The software is incredibly easy to use and allows both novice and experienced users to perform qualitative data analysis successfully. Additionally, it boasts of a number of positive online reviews—proving its legitimacy and credibility in the industry.
10. PRAKTIKA XL
This qualitative data analysis software gives users a choice of different ways to code content, from open coding and axial coding to cluster analysis. It also provides training for newcomers or those who have no background in qualitative research.
PRAKTIKA XL is best suited for industry professionals who need a free solution with a robust search engine. This program helps users find significant themes and patterns in large amounts of text. It's affordable, too—you can get it at no cost if you already have an ASA membership.
Otherwise, the software is only $150 per license (which works out to $75/month). And since each license is per user rather than per computer, multiple researchers can access your account simultaneously if they're working on separate projects.
11. NUD*IST Social Media Analytics
NUD*IST Social Media Analytics is an application designed to track, organize, and analyze all types of unstructured data on social media platforms, such as Twitter, Facebook, Instagram, Linkedin, and YouTube. One key feature of this software is its sentiment analysis which helps assess whether posts have a positive or negative tone.
Another feature includes keyword search with an advanced Boolean search algorithm that searches for phrases within a post rather than single words and hashtags. Finally, NUD*IST Social Media Analytics' dashboard provides information from all of your social media sources in one central location.
In addition to these tools, the software also has capabilities for visualizing trends by mapping them on graphs. For example, you can view how posts in a certain geographical area correlate with each other.
12. Mosaic
It's easy to miss patterns and trends when you're looking at a big pile of data. Fortunately, there are tools out there that let you make sense of qualitative data, turning it into something actionable and less daunting. A good tool for visualizing qualitative data is Mosaic.
You can import documents in bulk and see them instantly as word clouds or tag clouds (perfect for seeing how often people mention a particular topic). Plus, you can take screenshots of social media posts and view them side by side to see similarities between different pieces of content. It might seem like overkill if all you want to do is put together a quick presentation, but that's what makes Mosaic so powerful—it does everything you could ever want with qualitative analysis.
13. CASP
CASP is one of our favorite ways to get qualitative research (which is based on open-ended questions) cleaned up and summarized in an easily digestible format. The output of its data is not conclusions, but rather themes and patterns—which makes it super easy to share your findings with clients.
Additionally, you can export your results into other programs like Excel, Word, or Powerpoint. And although CASP works well with most qualitative tools, including focus groups, ethnography, or even interviews—the best part about using it with them all is that it's so incredibly easy to learn! With just a few clicks, you can clean up data quickly and export them into an understandable report.
14. Spotfire
If you're looking for a one-stop-shop program that allows you to use all qualitative and quantitative analysis methods, Spotfire is it. It's cloud-based and comes with tools that analyze just about any data source you can think of. You can literally use it to measure your thumbprint.
The downside, however, is that Spotfire costs money upfront. But there are multiple tiers available so take advantage of its free trial if possible! Your gut feeling will tell you if this software is right for your specific needs. Plus, it offers some serious discounts if your company is large enough (upwards of 80% off).
Find the Best Qualitative Data Analysis Software for Your Business
Data analysis software helps you make sense of your data by sorting and organizing it, making it easy to find the information you need to make critical business decisions. By pulling out trends, patterns, and relationships in your data, you can learn more about your customers and make better marketing or product development decisions.
To help you sort through your options, evaluate thoroughly our list of the best qualitative data analysis software programs on the market today. Just make sure to outline your goals and needs first so you can choose the most suitable software program for your business.