5 SEO tips to help your business attract more customers
The digital landscape is overcrowded. With 1.7 billion websites, how can you ensure your website will show in the 81,000 searches completed every second?
Every entrepreneur wants their business to get the attention it deserves.
The solution lies in using the right digital marketing strategies.
The focus today will be on Search Engine Optimization. SEO is more than just a buzzword.  Big or small, every business owner knows that they need to be discoverable by Google to remain profitable.
More importantly, for brands to be able to connect and interact with potential customers organically, they need to show up on the radar. And that is only possible if your business shows up higher in SERPs. According to a report by Forbes, 75% of people never scroll past the first page. Done right, SEO can help attract more customers.
If that is what you're looking for, this blog is for you.
5 SEO tips to help you attract more customers
1. Use the right keywords
Every search begins with words being typed into the search box on a search engine. These are the words you need to include in your website so that Google can provide relevant content that will align your site with consumer queries.
Therefore, an SEO campaign cannot operate without comprehensive keyword research. You want to select the right ones so that your site appears in the right search results. Countless online tools can help you identify which keywords can improve your SEO campaign.
Because generic keywords are rather competitive, you should focus more on targeted long-tail keywords that can yield better results. Since they are directed at a particular audience, long-tail keywords help attract more customers to your site, generate considerable traffic, and produce higher conversions.
The challenge lies in choosing the right keywords. Because they vary from industry to industry and change over time, you will need to continuously research which ones are more effective for your niche and target audience. But keyword research tools can really simplify this task.
For instance, people planning to buy an automobile will be searching for nearby dealerships. So a car dealership SEO campaign that utilizes keywords with 'near me' can significantly improve results by increasing online visibility in search engines and drawing more local traffic. After all, Local SEO makes you discoverable to nearby potential customers. As safaridigital.com quoted, 72% of searchers visited a store within 8km of the search.
2. Place keywords appropriately
Okay, now that you know which keywords to use, you need to learn where to use them. Sprinkling key phrases throughout the website copy will help search engines and people find you better.
So, where should you use your keywords?
Remember that search engines read all data in your website's code. So it is beneficial to integrate keywords into your website's Meta description, page titles, subheadings, web content, link anchor text, image attributions, and much more. Not only do they offer information about your site, but they also notably boost SEO efforts.
The key is to avoid stuffing any one keyword. Instead, use a variety of LSI (Latent semantic indexing) keywords throughout your website.
3. Incorporate visual content
Audiences are typically more interested in visuals than reading a block of text. Therefore, visual content can grab visitors' attention and improve engagement, helping to keep them longer on your site.
Google notices these aspects and rewards sites by placing them higher up in SERPs. This, on the other hand, improves your site's SEO ranking, helping to draw more attention to your website. So whether you use images, infographics, memes, or videos, you can reap the benefits.
According to rockcontent.com, blogs with images get 94% more views, while infographics can increase traffic by up to 12%. More importantly, your page is 53 times more likely to show up on the first page of Google results if you incorporate a video. That is why 85% of marketers agree that video is an effective way to get online consumers' attention, says Animoto.
With the rise in popularity of visuals, you should use a variety of visual content to attract more customers to your site.
4. Update your content
Every digital marketer knows the importance of posting regularly. It not only keeps you in touch with the target audience, but it also signals search engines to crawl and index a site more often. But posting often means that you are offering content that is up to date, accurate, and relevant to current issues. And that is exactly what people value.
But this does not mean that you need to post new content all the time. Updating old content can increase organic traffic by a whopping 111.3%, quotes safaridigital.com. In fact, almost half of the experts who responded to a survey carried out by DataBox said 61-80% of their organic traffic came from old blog posts.
Whether you upload new content or refurbish old content, you're sure to boost rankings, attract more customers, drive more organic traffic to your site, and earn new leads.
5. Enhance UX
UX is an important part of your SEO campaign. That's because UX directly influences your SEO rankings through user engagement metrics. Improving UX design will significantly boost brand credibility, increase SEO rankings, and raise audience retention.
Moreover, in order to attract customers to your website, you need to enhance UX. And that means considering the following: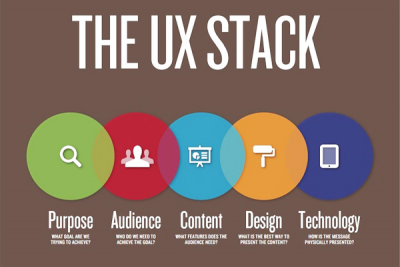 Make your site mobile-friendly
According to Statista, 52% of web traffic comes through mobile devices. So a site that is not mobile-optimized will see a negative impact on its rankings, especially since Google had already rolled out mobile-first indexing protocols in 2015.
This allows your content to be resized so that it fits the dimensions of any device being displayed on. It ensures readability and usability are not compromised.
People are impatient. According to Kissmetrics, 47% expect a page to load in two seconds. And 40 % will abandon a website that takes more than three seconds to load.
Elements on your website need to work cohesively. But if it doesn't look appealing and individual elements don't stand out, it will all be for nothing. According to Adobe, 41% of people still prefer a simple website design. When done right, your web design could yield conversion rates of up to 400%, says Forrester.
Make the site easy to navigate
A flat website architecture organizes pages so that visitors and search engine bots can easily find and access content within a few clicks. According to a survey by smallbiztrends.com, 94% of the respondents claim easy navigation is an essential website feature.
Over to you
SEO is a technical aspect of digital marketing. It takes time and effort to stay on track. And even though it may seem challenging at first, with a robust strategy in mind, you can get the right results. And with any of the above techniques mentioned above, you know you are on the right path.
AUTHOR BIO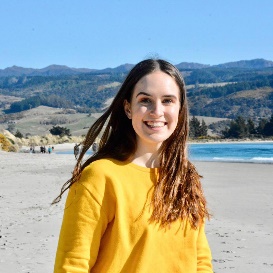 Mary Warner is an enthusiast blogger. Her compelling research and communication capabilities exchange offerings that have value for the reader. Her passion for writing has been an ever-evolving affair. She loves to share her views related to latest trends in marketing, technology, ecommerce, and the like.