9 Task Management Apps That Make Work Look Like A Picnic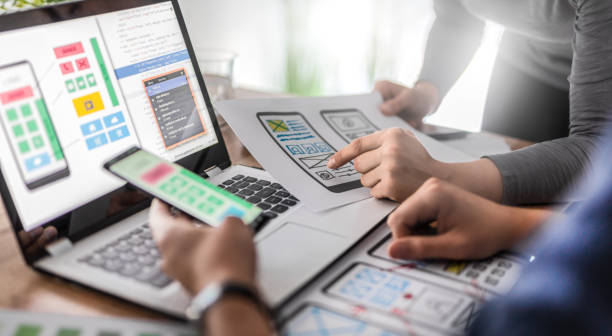 Task management is a job for the manager, and it is a job for the Scrum Master, the project manager, the CEO, the team, and you and me.
However, it is always too much. Too many files to store, too much information to keep track of, too many details to keep a record. Here's what you need: Task management apps that can ease that load.
Today, I present to you a curated list of task management tools as versatile as they are helpful. These apps will help you sort out every project, every task, subtask, and virtually anything you can think of.
#1 ProofHub
ProofHub is one of the most popular task management software platforms in the market at the moment. It is basically an all-in-one solution that makes overall project management easier and more accessible. It is a go-to tool for project managers who need to keep a track of multiple projects and coordinate with numerous teams and clients from around the world.
Here is a list of things that ProofHub easily facilitates:
A streamlined workflow that can be visualized and managed through Kanban boards and Gantt charts.
Varied and distinguished task lists to help you segregate your tasks better.
A timer to help you record and document time spent on various tasks.
Custom reports and time logs to help you map out the billable and payable hours of your team.
A me-view to help your team get clarity of the tasks that are assigned to them.
A neat and clean interface for the team to easily access their tasks, files, and more.
#2 Things
Things is a leading task management application that works amazingly well for iOS devices. Like everything Apple, it has a pleasing and clean interface that appeases customers from all parts, all industries of the world. It comes with a plethora of features to help you sync up all your Apple devices – your Macs, iPhones, iPods, and even your Apple Watch.
Here are some examples of the things that helped Things make it to this list:
It helps build actionable to-do lists to help you keep a track of tasks.
It has an interactive interface that allows the user to navigate through tasks with the utmost ease.
It comes with several keyboard shortcuts that help make it one of the most accessible tools for the management of tasks.
It has a unique design that boasts of excellence and durability.
It comes with precise controls that make everything easy to manage.
It helps users to prioritize tasks and categorize them into different categories.
#3 TaskQue
TaskQue is another top-tier task management software application that helps create to-do lists. It helps teams create tasks, track progress, and collaborate with one another on the same platform. It is a tool that facilitates easy task management to high-functioning teams.
Here are all of the features of TaskQue that its users love:
Manage task assignments, your team, and their tasks on the go.
It has features to help you automatically assign tasks as soon as a team member's schedule clears up.
Create separate workspaces for different projects.
It facilitates actionable to-do lists to help you take care of different types of tasks.
Collaborate with your team by engaging in different conversation threads through comments.
Get an overview of all your running projects, tasks, and overall progress with just a glance.
#4 Any.do
Any.do is an accomplished task management application that makes work accessible for you. It has a plethora of features to help you figure out your agenda for the say, for the week, and even for the month.
It allows users to:
Plan for every little move with an easy-to-use daily planner.
Navigate through tasks, schedules, and deadlines using a calendar representation of their agenda.
Keep on top of tasks and projects using reminders.
Organize and prioritize tasks through easy drag-and-drop features.
Sync all their data across all devices with the utmost ease.
Map out the team's progress and keep tabs on what is going on.
#5 Nifty
Nifty packs a big punch for a compact software platform, With a whole array of task management features, it is both efficient and effective. With a unique and simplistic design, it appeases all users. It is easy to use and robust for teams both big and small.
Here's why you should go for Nifty:
It facilitates communication through instant messaging and group chat features.
Keep everything centralized. Organize and safely secure all your files on the same platform.
It has in-built meeting tools and seamless integration with Zoom to make your meetings more impactful.
It helps visualize and navigate through everyday tasks with ease.
It comes with a calendar view to help you stay on top of your agenda all the time.
It sends out automatic progress reports to all the concerned parties at custom intervals.
#6 Notion
The motto of this task management software platform is to "write, plan, and get organized" and that it delivers exactly what it promises. Within a clean, confined space Notion helps you consolidate everything your team needs to give the best deliverables to the clients.
Here are a few reasons why teams love using Notion:
It offers a seamless workspace to the people working on projects where everything is out in the open.
Map out and visualize your product roadmap complete with all the tasks and goals that are to be completed on the way.
You get to maintain a company directory, a company wiki, or a basic policy chart within Notion.
Teams find it easier to locate tasks and files on this tool because of its ease of use and accessibility of functions.
You get to create pages to bundle up all the information based on the type of project or task and use them to keep track of said tasks.
Receive timely notifications while working with the team and get notified of all the mentions you receive on tasks and files.
#7 Clarizen
Clarizen is a task management platform that helps teams collaborate and come together to achieve more, and achieve faster. This app helps teams collect data, centralize everything, and manage tasks while tracking their progress throughout the life of the project.
Here is why Clarizen might be the contender for the best task management app out there:
It facilitates a dashboard to help the user get a quick overview of all that is going on.
It helps with active assignment management.
It aids teams with backlog management and helps with task execution in the most seamless way possible.
It helps track feedback and approval from clients and superiors.
Clarizen also actively helps with managing communication and documentation of ideas.
It has some of the best features for managing and allocating resources.
All In All:
A task management tool is not a luxury, but an investment, especially if you choose the right one. Fortunately, all the tools in this write-up come with a free trial which makes the selection process easier for you.
So what are we still doing here? Let's browse through all of these awesome task management apps and choose one which suits your team's needs best.
Author Bio
Nandini Sharma is the Assistant Marketing Manager at ProofHub – a simple project management tool and a powerful asana alternative. Nandini brings close to a decade of experience in the field and has successfully executed a number of brand-building and marketing campaigns throughout her career. A specialist in the field of marketing, Nandini is well-versed with technical know-how, and always stays on top of the latest trends in the digital world. You will find her constantly putting marketing strategies into motion with perfection. Over the years, she has triumphantly created a wide base audience on a number of popular online platforms. When she is not busy penning down out-of-the-box marketing ideas, she can be found channeling her creativity into art and craft activities.