Advantages of a website for business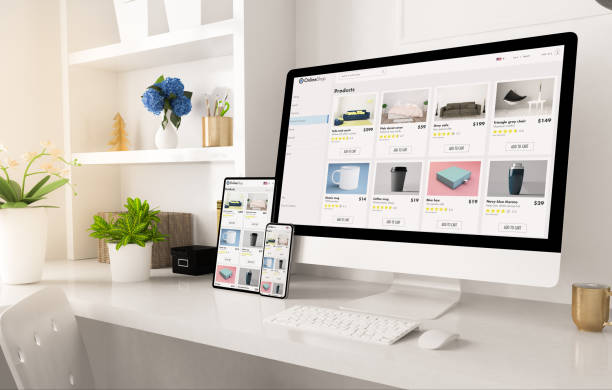 In today's digital age, a website is essential for any company. As a company owner, you may be missing out on possibilities if your business does not have a website. You may utilize a website to carry out a variety of communication techniques needed to aid your business become more successful, including Ads on the internet now have a much greater scope than any other type of media. Your business's online exposure will be centered on your website. There are several ways to promote your business on the internet.
There are several advantages of a website for both startups and established. Furthermore, 46 percent of smaller companies do not currently have a website, while 12 percent are willing to develop one in the foreseeable and 10 percent are undecided. Today's young generations spend around eight hours on the web, which influences how we live and work. Any profitable business needs to have online availability.
Furthermore, low-cost Web Development solutions can enable you to design attractive websites that are far more cost-effective for startup companies. Unexpectedly, very few new companies establish a website. This is likely due to the fact that they might be unaware of the advantages of owning a small company website. Hence, let's examine them immediately.
Advantages of a website for business
Visibility and awareness of your brand
As a startup or small business owner, you need to tell as many potential consumers as about your company or business. You want to let customers aware of your presence in the industry, and what it really does, what it's named, as well as how helpful it may be for people — or even for their friends/relatives/colleagues/neighbors because data sharing and brand awareness are equally effective.
A website that exhibits your company may help you to increase online exposure and visibility while also establishing or strengthening brand awareness. If you have a lot of backlinks from authoritative websites to your site, it will give your company legitimacy.
The 24/7 accessibility of the website leads to greater audience reach
Whatever type of small business you operate, developing a website that is available 24 hours a day, seven days per week, without demanding to take vacations or weekends off is a significant benefit. Online shops can generate continuous sales and generate money even while your physical store is closed. It allows users to access them at any anytime that is appropriate for consumers,
Another incentive of establishing a digital footprint for your company is to shorten boundaries. A website helps you to broaden your intended audience and conduct business with clients who are physically remotely located. In fact, the entire world is within your grasp.
Sixty percent of individuals conduct online studies using a web browser, and 61 percent read customer reviews before purchasing a product, as per the survey. Nowadays, consumers are habitual to shop online without leaving the comfort zone of their houses or offices. Also, keep in mind that smartphones and tablets are becoming increasingly popular, so be sure to employ responsive web design to give a satisfying user experience for mobile consumers.
Authenticity
Any credible firm, especially in this technological world, is expected to provide an online footprint. Prospective users are expected to be skeptical of any company that lacks contact information or a physical location, as well as a website and an email address. Your consumers will appreciate these options for sharing essential data about your company with them and for answering all of their questions. Visitors are more willing to utilize your services if you have a high-quality, convenient website since they will think they will have the same excellent service in other parts of your organization.
With a website, you can easily promote your small business online
Traffic can be increased by using both everlasting web content and trending subjects. With effective content marketing, it is possible to attract more potential consumers and convert them. Business blogs can produce 67 percent more leads per month than non-blogging firms, according to InsideView.
Furthermore, having your own website makes it much easier to promote your small business on numerous Digital platforms. If your social media postings or guest posts have links that drive social traffic to websites, where they may access greater insights information, and you'll reap the most SMM advantages for your company. A similar conclusion can be drawn from the use of paid social media advertisements. Promoted articles and paid adverts that connect to a website appear trustworthy and reputable.
Exchange of Information
A website is a fast and easy platform for buyers and suppliers to communicate. You can post your working hours, contact details, exhibit photos of your location or items, and utilize contact forms to encourage inquiries from new customers or comments from current ones. You may also submit advertising videos to truly engage your consumers and promote your business in an impactful and cost-effective manner. This is also a wonderful method to advertise your social media platforms and develop a client network.
It reduces expenses
In addition to presenting information, you can use your website to offer products and services effectively to clients, eliminating the necessities for "brick-and-mortar" businesses with high running expenses. As a result of cutting these costs, your company will be able to decrease its product prices, providing it a strategic advantage. Internally, it can convey updates to coworkers or provide the administration with critical information. Developing an internal website may save you a considerable amount of time since whatever you require is in one spot, and it can be accessible 24/7.
It Can Aid in the Expansion of Your Company's Reach
If you own a small business, the majority of your customers will be locals. They'll learn about the services you offer and the pricing you charge, and they'll probably keep returning back for even more. In other words, most small firms have a limited sphere of impact.
Making a website allows you to get around some of your small business' restrictions. You'll be capable of reaching a larger portion of your intended audience and generate business outside of your immediate location.
A website is required for all small company owners. If you don't already have one, now it is the time to get involved. It may be possible for your business to flourish without a website, but an online presence can open up a world of opportunities for you.
No worries if you have no prior experience with website design. You don't have to spend years and lots of money to establish it. If you're a total novice, a Website development firm can help you create a professional-looking site. Now is the time to get started on your own website.