Amazing Advantages of Trivia Events for Team Building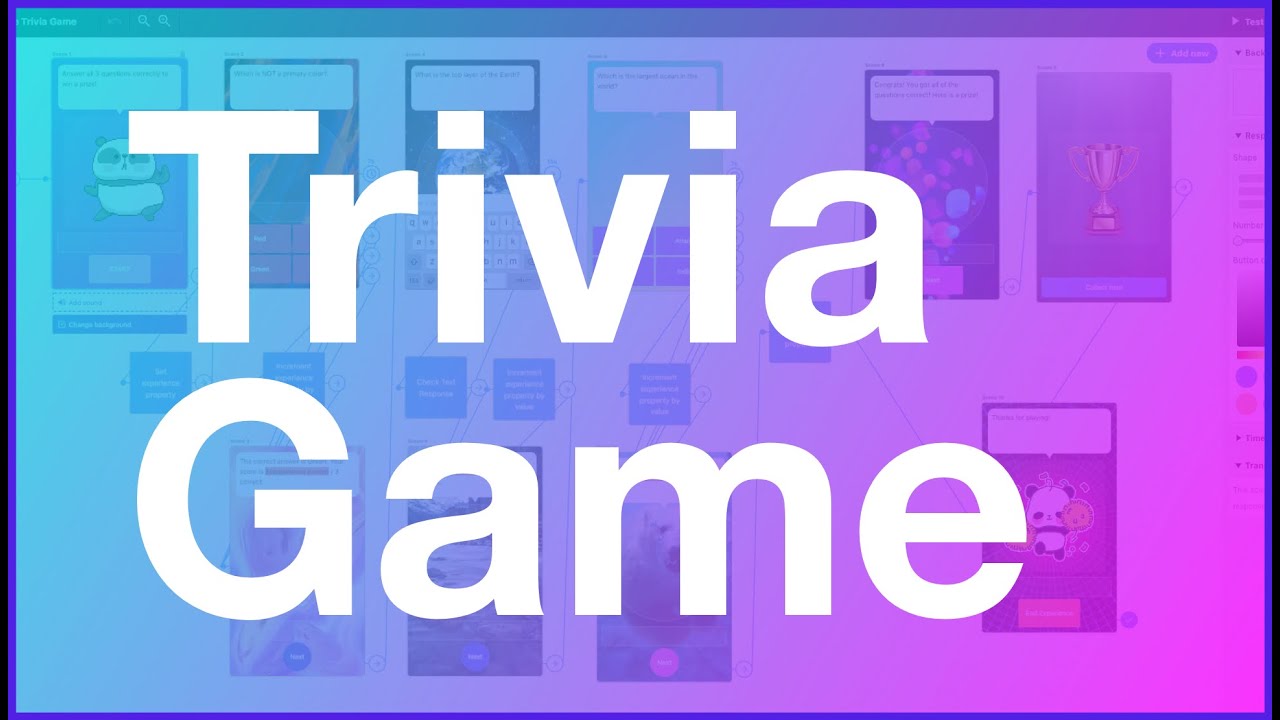 Business owners, managers, and department heads often struggle to provide productive and engaging team building activities for the employees. If your organization is also in the same zone, you should try out trivia board games.
You can easily host a trivia event with different options available in these games. You can also easily adapt, enlarge, or shorten most of the trivia games as per your requirement. Anyhow, the following are amazing advantages they bring to the table.
A Trivia Game is an Ice-Breaker
Trivia games are great ice-breakers for team training sessions, workshops, meetings, seminars, or even conferences. Since people are often nervous about starting a conversation with other team members during a session, trivia helps. You can use trivia questions as one-off lateral thinking puzzles to bring fun and instructive elements to your team training session.
After all, a team fails to work if nobody speaks up or opens up with each other. Here, a trivia game session with all the team members will make them comfortable, and hence, your teams will work together in a better way.
Trivia is an Engaging Activity for Everyone 
Trivia games require active participation from all. Every member of your team will like to eagerly answer questions and collaborate with the team. Moreover, the trivia game atmosphere makes participation exciting and fun rather than a routine or dull exercise.
To make your trivia activities more personalized and effective for your team building, you can use one on one question rounds, team rounds, and high impact endgames to keep your entire team on their toes. After all, there is always something going on during the trivia activity. Hence, the enthusiasm and participation of team members stay at its topmost level.
Learn About the Strengths and Weaknesses of Your Employees 
Once you give your groups or team a set of trivia questions, they begin to solve them together. For finding the right answers, your employees will discuss different options and solutions with each other in a healthy way without any confrontations. As a result, they will learn how to use each other's strengths and work on the weaknesses to ensure that they give the correct answers and be the winner. Hence, trivia games prove to be great for your competitive team building activities and exercises.
Once you identify individual skills, behaviors, and habits, you may apply this knowledge in your business operations and management. You can assign them the tasks accordingly in day-to-day working. And it is not just about office teams, but the benefits of trivia games apply to the sports teams or any teams you have. It works for every type of team activity.
An Inclusive Activity for Team Building 
Contrary to team building activities that require your employees or team members to master a physical challenge, trivia board games allow your entire team to participate irrespective of their physical limitations. Everyone can take part and make the most of the activity.
Moreover, trivia is not about intelligent or bright people; anyone can play it, learn from it, and develop a bond with others. For example, when you have a fun-filled and educational trivia competition for your employees, everyone can take part in it and try giving answers to simple yet interesting questions. When your employees play collectively, they will become better associates and hence, a good team altogether.
Trivia Games are Competitive
Team competition is an established way to unite employees around a common aim. Once you have interesting trivia games with rewards and gifts, everyone will take part with interest and their innate competitive streak to ace it. As the host, you can include some trivia questions that help your team members learn something new.
Since it will be just a fun activity, nobody would mind if they answer incorrectly. After all, trivia games have a character that makes them competitive for everyone. You can ensure that it works to unite groups across functional lines or managerial status to keep things energetic and fulfill your event goals.
Get Your Team Members Thinking 
Great trivia games questions are all about the journey, from proper-information to the thought process; guesswork to a confident conclusion. Once your team members think together, they build together. Hence, your trivia games will always ensure that you end up with a better, wiser, and cohesive team.
To sum up, the best thing about trivia board games from renowned websites like BoomAgain is that they fit into every group, team, or organization. Maybe, every industry, company, and workplace is different, but trivia never fails to leave its positive impacts on team building.