Are you a scratch away from a win?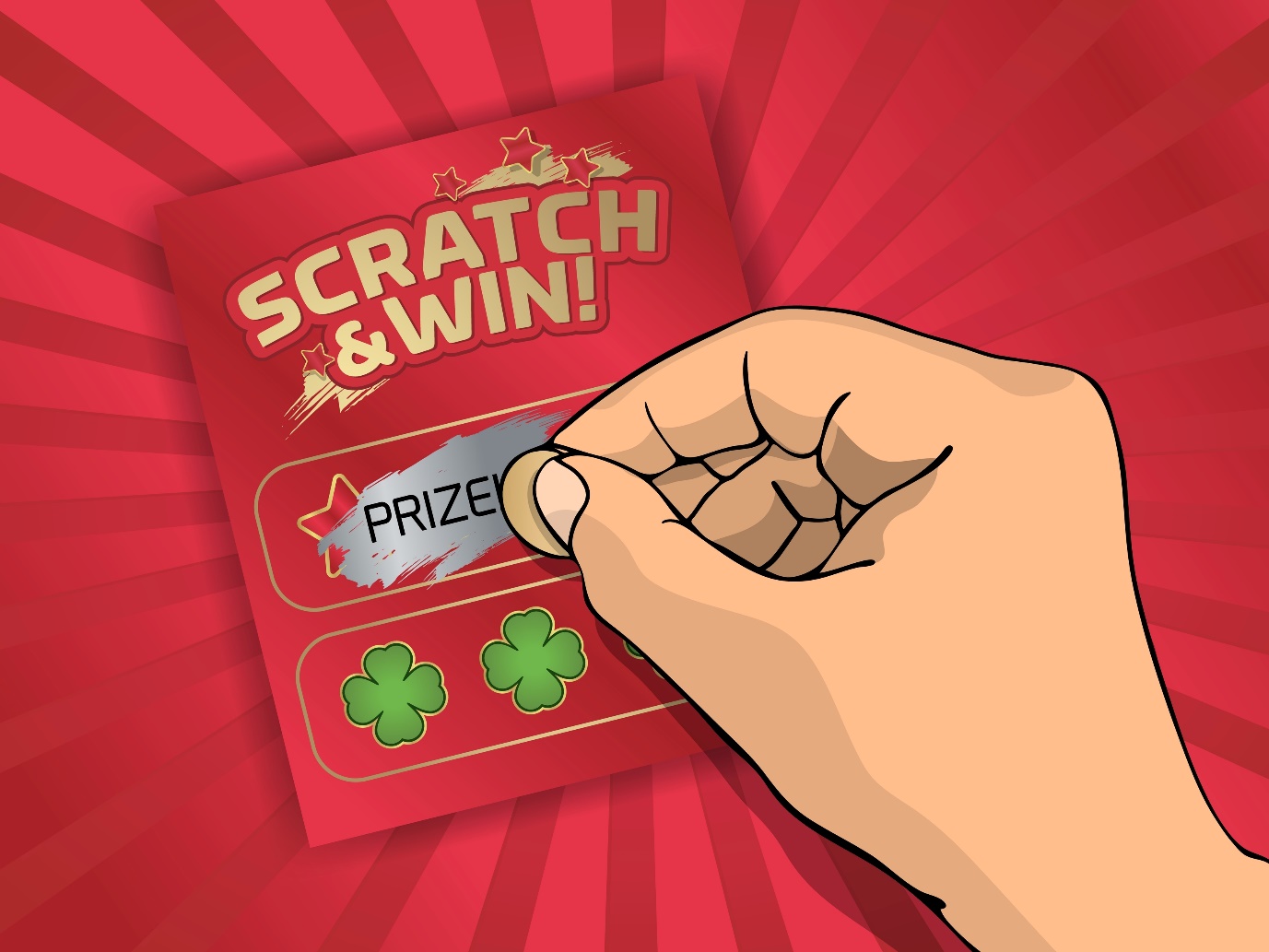 Not many have discovered the humble Scratchcard within online casino sites, offering you the chance to scratch a card without having to search for a coin or leave a trail of scratched film on the counter surface, all you need to do is log on to your chosen casino site, search Scratchcard and pick from the cards available.
If this wasn't enough, some casino sites offer players such as yourself, a chance to win a free scratchcard within their loyalty offers and promotions game, such as by spinning Paddy's Wonder Wheel, offering daily free spins to customers, where you'll get to spin a wheel adorned with prizes, including a scratchcard, once a day between the hours of 00:00 and 23:59.
With this in mind, we thought it would be a great time to showcase one of the many scratchcards available for you to scratch away at, any time of day, anywhere you find yourself in the world, on any device connected to the internet.
Scroll to scratch.
Fishin' Frenzy Scratchcard
You can purchase a Fishin' Frenzy Scratchcard from just 0.10 credits, where you'll have the opportunity to swim away with up to 10,000x your bet if you win the ultimate catch of the day hidden within this multi-game card.
Like many traditional scratchcards, this card is comprised of three mini-games – the first game comprised of four bait boxes, that when scratched reveal cash amounts. If you reveal two amounts of the same value, you'll win that amount.
Moving on to the second game, where three panels hide symbols below. You must scratch these away in the hopes of unearthing a fish symbol. Find a fish here and win the attached value.
The third and final game within the card is a standard Thiers Vs Yours game, where you'll need to discover a higher fish weight on your line, than one randomly selected for the game, shown as 'their' weight. If your number is higher, you'll win the amount hooked to the winning weight.
If at any point during any three of these games, you discover the fisherman symbol, you'll unlock a bonus game called Reel of Fortune. It is here that you'll be presented with a wheel containing multipliers and entries to the additional bonus game; Catch of the Day. If you land on a multiplier, this will increase based on the amount you've won within the base card games. If you, however, land on an entry portal to the bonus game, your screen will change and present you with 16 windows. Each window will spin, holding the chance of awarding fish with cash multipliers attached to them, which again will be increased by your winning amount in the base card games.
—
Do you think you have what it takes to scratch a whopper within the scratchcard seas, or will you opt for an entirely different theme to scratch away at? As ever, the choice is yours and whichever card you choose, will it hold the potential of revealing a win?