Choosing the Right Trading Platform: A Comprehensive Guide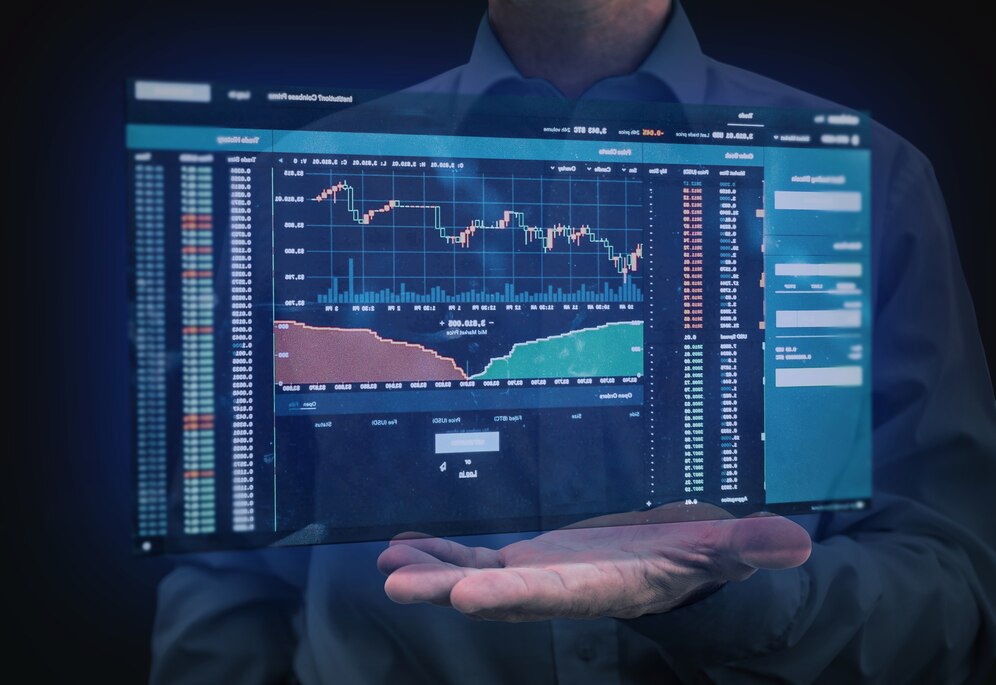 Trading platforms allow you to access financial markets, trading instruments and research resources all in one place. They also make it easy to pay any fees and allow faster transactions. In the blog, we will explain how to find the ideal trading platform so you can get one step closer to financial freedom!
What are Trading Platforms
Trading platforms are online software offered by brokers or financial institutions like banks that can be downloaded for free or at a discounted price. They let you trade securities like stocks, gold, bonds, etc. The best trading platforms will offer users robust features and low fees.
Assessing Your Trading Needs
Not all trading platforms are made equal. Some will appeal more to others due to their interface, features and services. Hence, before choosing one, you must assess what type of investor you are. You must consider:
Investment Goals: Are you looking for long-term gains or investing for the short term? A clear objective can help you find trading platforms matching your investment strategy.
Asset Classes: What securities do you want to invest in? – stocks, gold, overseas shares, mutual funds, etc. A good trading platform should offer access to several asset classes and allow you to diversify your portfolio as you gain more experience.
Trading Style: Choose a platform based on whether you are a more active or passive trader. For example, if you are a day trader or scalper, you want a trading platform with features like newsreels, real-time market data, live charts and indicators, etc.
Experience Level: New traders should prioritise platforms offering easy navigation, good support staff, practice trade features and educational resources.
Experienced traders should look for platforms offering opinion-based sources authored by professional analysts, fundamental and technical data and high-level educational resources.
Key Features of a Trading Platform
Look for trading platforms that are well-designed, free or low fees and provide cross-platform accessibility across desktops, mobiles, tablets, etc.
The platform should also have a good dashboard that allows you to display and track active trades, view trade history and display other widgets to improve your trading experience.
Some other key features to look for include:
Robust authentication process.
Tools for technical and fundamental analysis.
Allows you to set and create alerts based on price or indicators.
Live business and financial news updates.
Options trading tools.
Adaptable graphs and indicators.
Educational resources and webinars.
Factors to Consider When Choosing
Security and Regulation: Security is the biggest concern when engaging in online transactions. Your broker must never give out/sell your information to third-party websites.
Choose trading platforms that offer two-factor authentication and bank-grade encryption. Trading platforms and brokers in India must be registered with the SEBI as intermediaries and stockbrokers, respectively.
Wide Range of Tradeable Assets: Rule out platforms that don't offer securities you want to trade in. Select ones that offer several types of securities and are scalable.
Transparent Fee Structure: Look into trading commissions, account management and inactivity fees and other miscellaneous fees like wire transfers, research tools, third-party software, etc. We recommend platforms that offer commission-free trading.
Good Customer Support: This is crucial if you are a beginner. Not every broker will offer this. Investigate them thoroughly and look into response times, operating hours and customer reviews.
Easy Access to Educational Resources: If a 20-minute trial run of the platform and its search function does not offer the services/resources you need, the platform may not be for you.
Making Your Decision
Most brokers offer free or discounted platforms in exchange for maintaining a funded account or minimum monthly trades. Some platforms also allow you to third third-party software to enhance their performance.
When deciding, consider all the pointers listed here and choose platforms that allow you to trade in and buy mutual funds, stocks, gold and other assets. The trading platform should also be reliable, with little to no network issues and a frictionless interface.