7 Great Personal Qualities That Make a Great Employee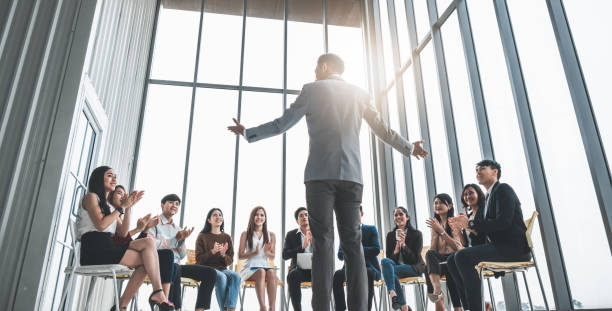 Developing traits that represent good employees can help you develop a favorable impression on your employer. Dedication, flexibility, teamwork, independence, leadership, critical thinking, integrity, etc., are the qualities that can aid you in creating and maintaining a strong relationship with your coworkers. These traits will also help your employer recognize you as a competent and reliable team member.
Dig out this article to explore the top seven qualities that can make you the best fit in every organization.
Seven Common But Heart-Winning Traits Of An Employee
Everyone should develop these seven traits or soft skills to become a good employee.
1: Passionate
One of the best and most appreciable qualities that make an employee competent, dedicated, and adorable is passion. Passionate employees are always ready to go the extra mile to prove themselves and their company. The passion that comes from inside by enjoying the actions being performed can never disengage anybody. Passionate employees always have fire in their eyes, high energy in their bodies, and a strong will to do something big. Passion comes when you prefer to do something that inspires you.
2: Confident
Confident employees create positive vibes at the workplace – they quickly win the heart of their employers and also make other staff members confident.
A confused and betrayed employee has fewer chances of selection during recruitment because interviewers may be less likely to believe in their abilities. Meanwhile, an employee should also not be overconfident as it signifies arrogance.
Your speaking tone, body language, eye contact, and sitting posture speak about your confidence. Avoid fidgeting, looking around, or twisting your fingers as it shows you don't have trust in yourself or your skills.
3: Team Player
As an employee of a company, you should always be ready to handle group work –  whether leading or following. You should develop skills, stamina, and flexibility to work with other staff members, clients, customers, and managers, regardless of your grudges or likenesses.
Many recruiters want you to pursue a part-time job, especially if you are in the healthcare department and offering high-quality patient care. So you should always be ready to work with new people with different mindsets and unique working approaches.
4: Reliable
Trustworthy and reliable employees get more opportunities to survive and grow in a company. An employee who respects the deadline and represents quality work in every situation is reliable. Such employees have more promotion chances.
5: Good Communicator
Every company always welcomes a good communicator because it is a basic yet crucial skill that every employee should hold. We often think writing and speaking are the major communication components, but in reality, listening is also a vital factor. An employee with good communication skills waits for others to speak and interact, considers their opinions, and then responds accordingly is the best.
Good communicators respect the company culture and use formal language during phone calls, emails, meetings, and interviews. They are always ready to communicate and respond concisely without unnecessary vocal tricks or rambling.
6: Self-Disciplined
Unlike student life, employers don't get a syllabus or set rules to follow because, very often, their duties and deadlines keep regularly changing, so they should be at a high level of flexibility and self-discipline.
7: Socially Intelligent
Employers work to create interpersonal relationships in the company culture to develop a sense of direction in groups. So, every employee should be willing to interact with the other members to achieve the designed goals. Social intelligence at the workplace helps manage expectations, reduces conflict, and enhances communication.
If a business owner wonders how to check these qualities in the job-seekers, they can take the assistance of PEO. Professional Employer Organizations (PEO) help small to midsize companies manage their financial, administrative, or human resources functions.
The market is overwhelmed with the professional PEO service providers offering the best PEO services to improve your company management. You can contact these external companies to manage your company's hiring price, retirement services, payroll process, etc., to take the burden off your shoulders.
Final Words
Every job seeker should know and adopt the soft skills that can distinguish them from others and help them get recruited for an open position. This article has shed light on some of the skills that can help candidates get hired for a vacancy, increase their growth opportunities and promotion rates, and make them the best in the manager's eyes.