How To Collect The Right Data To Write A Killer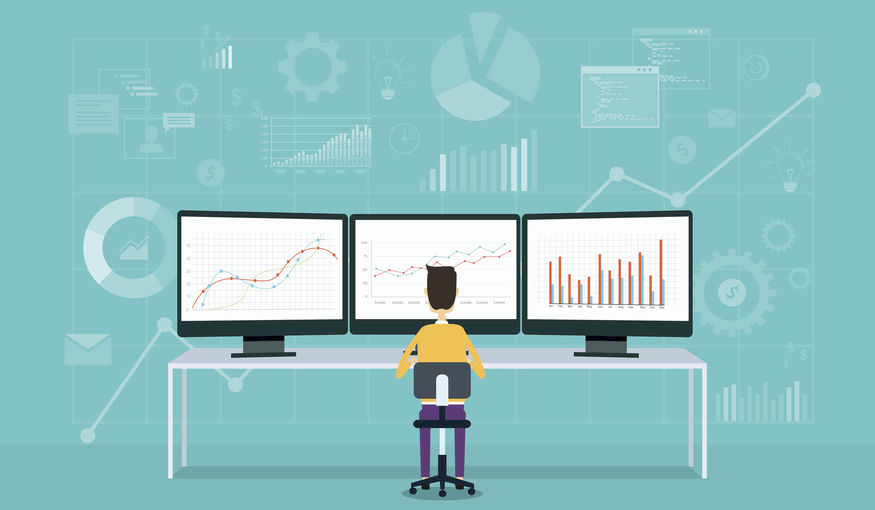 A killer landing page is a crucial prerequisite for any product and service offer. You need to create something really exceptional to get more people to pay attention to whatever you are promoting. The brand's success depends on the right choice of words and the impression they evoke in the reader, so let's find out how to do it in the boat possible way.
Why Is Data So Important At Every Stage Of Your Event?
Dealing with writing a killer landing page, you should understand that every stage of your business development highly depends on the information you use. Since nowadays the Internet is the leading platform for promotion and trades, entrepreneurs need to master the art of collecting the right data.
Entrepreneur Kevin Van der Straeten notes in his book on event management that "In view of the large number of different processes involved in the organization of an event, there is no one single method you can use to collect all the data you need. Nevertheless, you must do all you can to be as comprehensive as possible." Thus you can see that making your text clear and legible will grant you public engagement.
Landing Page Focus
If you want to attract the attention of every person who could see your page, it may be unreal and ineffective. Let people feel they cannot live without using your offer by choosing the right words. Once they land your page, they should recognize their needs and problems that may be solved with your help. Try to address their issue directly but not engage a broad audience.
Simple calculations can easily prove this statement.
Let's take an example that you are targeting a total of 50,000 people with an average conversion rate of 2.35%. Your chances of engaging a wide public are not very high: that's 1250 people who may not be your target audience interested in the offer. However, if you aim to target only 10% of the previous number or 5,000 people, it would make you write a specifically optimized landing page. Your conversion rate will be much higher, as Search Engine Land suggests that the top-performing landing page conversion may hit 11.45% and even more. As a result, you can target 572 effective conversions that will save you time and money.
What Is a Killer Page And Its Structure?
A landing page is a calling card of your brand or event that makes people familiar with your offer. Your potential clients must get the message without any difficulties and click on your page with the desire to find out more. Let's discover its anatomy to make your killer landing page calling and profitable.
The Unique Selling Proposition
This page element is a bit complicated as there might be any specific element on the page that fully represents your unique selling proposition. Your USP is something that lies between your brand and your headline. A strong USP ensures your landing page success, and very often, it's a specific mindset, worldview, or so to say raison d'etre.
This short but accurate statement of Unique Selling Proposition explains your company's uniqueness, product, or offer and the reason why people should admire it.
According to Joanna Wiebe, a successful USP has to correspond to five crucial points:
It reveals your uniqueness or difference from others.
The two previous factors are desirable for your outlook.
It is a definite statement without any vagueness.
It is concise and keeps specifics.
It stays in people's memory and is unlikely to be forgotten.
The Headline
The landing page headlines call to action and resemble headlines for blog posts, but they differ by the lack of SEO requirements. The headlines for killing landing pages are full of emotiveness and expressiveness, and immediately attract the audience's attention. So try to make your headline the first informative step that guides people to discover your offer. It may include three components at your will:
Say what it is.
State its benefits.
Say how people can use it.
The Subheader
This element of the landing page is optional and may often merge with the body copy. It consists of several sentences that are often interrogative or exclamatory. These simple propositions comprise basic data concerning your offer that leads people further to the text itself.
The Body of the Copy
The body copy must be subparagraph and easily legible. Include links to the rest of the text that people could take a look at the general structure and then continue long reading if they wish. Today internet users constantly scroll down and capture only bright capitalized text that makes their stop for a while to get the message.
Benefits
List the main advantages of your product or service as bullet points, images, or subheaders. Benefits must show your offer usability and urge potential clients for action. People want to know that this product is specially created for them and how much benefit they will get from it.
Images
Bright pictures always work and grant success to your deed. Let it be a photo of your product, or someone using it. It'd be great if the person in a photo will represent your potential audience: age, gender, ethnicity, etc. People will easily visualize the outcomes and would like to benefit from what you offer.
Trust Elements
They include testimonials or social proof. Consider adding some customers` positive reviews or social data somehow connected to your offer. By the way, did you know those trust elements granted a 72% lift in site conversion?
An Opt-In Form
If you want your landing page viewers to become your regular clients, create a blank they fill in and register their accounts. Do not require much personal data but make sure you got an email address to inform people about new products, sales, and promotions. There is no 100% guarantee that all of them will sign up but make it optional and try this strategy.
Other Attributes
The mentioned above page elements will help your business to be successful and profitable. If you skip one or several points, it may result in adverse outcomes. Here are some other essential things to consider before creating the right landing page.
It's mobile-friendly.
It's scannable.
It's not cluttered.
It loads quickly.
It resonates with the viewer.
There is also one detrimental aspect that defines your page conversion. Try to keep the sense of the page or email people were redirected to yours. It must reflect and expand the data you mentioned before.
Call to Action
Jane Gilbert from topforeignbrides.com says: "Every business wants people to visit their site and do something, such as registering, downloading, or buying their product or service. Calling for action is, too often, the final step you take in page creation, so make it attractive and natural". If there is no such thing or too many of them, a page loses engagement fast, and people avoid landing on it. Once they visit your page, it gears them towards an emerging sense of urgency to click on the appropriate button. Consider some points to make your landing page calling:
Placement
Your calling to action should be located at a visible place that visitors could see it as soon as they open the page. Masterly designed and written in the appropriate manner, and it will capture people's attention and urge them to do what your business needs.
Compelling Words
Instead of scaring people away by demands to do something, try to use the right words that will compel them to act, knowing about the benefit they will get. Please, avoid using phrases like "Download," "Submit," or "Buy," but resort to more polite words: "Try for free," "Get trial," and others. Offer page visitors a solution in an unobtrusive manner with clear future benefits.
Language
ClickZ survey results show that language really matters when you create your landing page. The scientists found out that even pronouns change the whole landing picture. In such a way, if you write the statement using a first-person pronoun, such as "my," you will have a higher click rate.
Clarity
If you want your call for action that really works, make your landing page clear and uncluttered with anything that may distract people from it. Consequently, remove unnecessary links, advertisements, and images from the page. Each link that leads to another product or service may have a negative effect on your conversion rates.
Tips On How To Collect The Right Data
There are outlined several pieces of advice to facilitate your collecting data process and make it more effective.
Collect Feedback from Former Clients
It would be great if your company has built a reputable clientele base who can share their good experience connected with your product use. Please spend some time interviewing ex-clients and noting down their impression to be considered for brand enhancement.
It'd be great to find out the reasons that urged them to resort to your offer. What obstacles were they overcoming at the time they converted? These and other related questions will boost your confidence about offer significance and help target more potential clients.
Try to find out specific points in their life stories to dig into readers` psychological aspects when they land on your page. Moreover, these particular stories can make great case studies to be reflected on your page.
While interrogating the clients, be concise and professional. Try not to take much of their time or ask inappropriate things that can offend them or make them recall past pain points. A few exact questions can make a huge deal and increase your landing page success.
Survey a Large Client Pool
In case you have a large pool of existing clients, it can really be helpful for you. Thus, you can send them a survey link via messengers or email. Complete your form for questions in a way that would be pleasant to the eye, take little time, engaging, and comprise all the offer aspects you'd ask about in an offline interview. The responses must be detailed as you'll get no valuable data if you ask yes/no questions. Reward participants with uncostly gifts, but that will be beneficial to correspondents. The more data on your product/service/offer you will have, the more professional and profitable will be your killer landing page.
Search Reviews Online
It's entirely possible that a newly created brand doesn't have an appropriate base of clients. The solution is to analyze online reviews and collect the necessary data. Take a look at competitors' reviews too to check out the market situation. Clarifying the basic problems, you will be prepared to act in a proper way while creating a landing page. Pay attention to catchy phrases and strategies that will be useful for your project.
Thus, taking into account these three aspects, you can highly increase your rates.
Bottom Line
Now you can see that a killer landing page has a specific structure that makes it compelling. Set your goals and call the target public (your potential clients) for action in the right way. High-quality, credible data on your page ensure great success for your business and high conversion rates.
Author bio :
Karl Murphy is a professional journalist from Des Moines, Iowa. After obtaining his Master's degree, he's launched his career and over its course, Karl was contributing to popular publications for men.