How To Get a Perfect Vision Light for Outdoors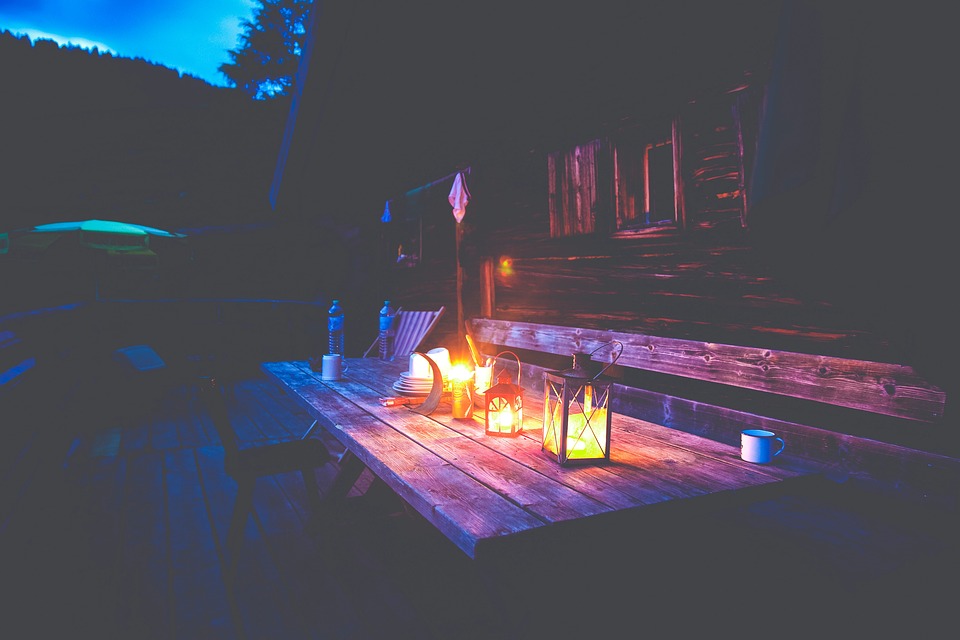 If you've just bought a brand new fixer-upper home and you want to make your backyard or front yard stand out among the many neighborhood lawns, you'll need to know a thing or two about lighting.
Outdoor lighting hits differently – once the day has concluded and dusk starts slowly creeping into the night sky, a good lighting setup can genuinely be magical and transformative to your property.
Leaving everything to the led street lights isn't an ideal solution if you're looking to make your home your own.
With more than a few options, it's tough to create and calibrate the perfect setup, but don't worry – we're here to help. Below, you can find a quick and easy article that will tell you all you need to know about setting up the perfect lighting.
Start With the Project and Subject
If you're setting up a lighting scheme for your front lawn or your backyard, you'll always want to pay attention to the subjects. Think of the items that are in your backyard. A grill, chairs, even a gazebo – whatever you have in your backyard will contribute to the overall aesthetic that you want to enrich with your lighting.
A good practice is to note all the different things you have in your yard or on your property, their size, and what material they're made out of. For example, wood will absorb far more light than plastic, and larger objects will not need nearly as much "attention" as some smaller, finer details.
Once you have a good perspective on your property, you need to think about how you can make all the items there pop.
It's never a bad idea to do a bit of renovation, especially if you're preparing to install brand new lighting on your property. Reimagining how your garden, yard, or outside property looks can also be pretty fun, so make sure to play around with it.
Explore Different Light Fixtures
If you're looking to nail it on all of the details, you'll need to pick the perfect lighting fixture. Sticking a huge LED bulb in the roof part of your backyard isn't going to cut it – you'll need some fantastic-looking outdoor lights. Below, we'll outline five of the most popular outdoor lighting fixtures, as well as their pros and cons.
String Lights
String lights are fun. They may be the most fun type of outdoor lighting. They make your yard look like it is grounds for a festival, and that fits most yards. They're very casual, very trendy, and give off a homey feel.
Now, when it comes to lighting, these might not be the ideal option. String light fixtures without dimmers can be very overwhelming for most yards, illuminating everything too much. That's why you should invest in a dimmer that allows you to control how much illumination you get from your string lights.
Lanterns
Lanterns have been a light fixture that precedes light bulbs. They're an evergreen fixture, so they'll practically never go out of style. The main benefits of lanterns are that they're gorgeous and can be spaced across the entire property to give it a unique aesthetic.
If you have a huge property or yard, these might not be the ideal option. Lanterns can only shine a light so far, and since they need to be fixed to a wall, you can't shine the middle or sides of your property all too well. They're the ideal solution for small to mid-sized yards.
Hurricane Lights
Hurricane lights are much like lanterns, but they solve the issue of illuminating larger yards. Since they don't need to be affixed to walls, you have much more freedom to move them around your yard as much as you wish. The only issue with hurricane lights is that they can be pretty pricey to purchase and kind of difficult to install.
Flush Lights
Flush lights have all the benefits of regular lights and then some. They're the ideal solution for small backyards and gardens. Since they're pretty wide dispersive with their illumination, they're ideal for lighting things such as outside dining areas, gazebos, and many more. While ideal for smaller yards, bigger yards can't rely on flush lights alone.
Sconces
Sconces are much like flush lights in the sense that they're fantastic for small backyards. Since these are wall fixtures, they work fantastic when combined with flush lights or hanging lanterns. Just like Flush lights, though, they're not ideal for large properties and yards, at least not on their own.
Placement and Saturation
How you hang your lights is what ultimately sets the vibe of your yard so that you can take careful consideration about placement. Placement can make or break your lighting setup, so before you start screwing things in, make sure to test your lighting setup.
Cold or Warm Lights?
Another crucial thing you'll have to take care of is whether you install cold lights or warm lights. While cold lights are arguably better at illumination, warm lights are ideal if you want to set a soft, homey mood.  Ideally, your garden/yard will have a mix of the two for the perfect result.
In Conclusion
Lighting can make your backyard, garden, or property look that much better, as long as you know what you're doing. And if you don't know what you're doing like most people, stick to the tips in this article, and you'll be lighting up your garden like never before!