How to Hire a CTO for a Startup
Startup founders understand almost from day one that it is impossible, and certainly inefficient, to build processes on their own, which are the same in any startup. Hire a CTO and who has no experience, train them, and waste precious time on something that a high-class specialist would do faster and more reliably is strange.
Chances are, if you own a business and have ever tried to hire a CTO, you've run into the following problems:
Professionals are expensive;

Strong professionals usually don't understand the value the job will give them;

Hiring a seasoned professional requires a budget, a team, and interesting tasks: An experienced person doesn't want to come in first and build everything long and painfully from scratch;

Young and ambitious professionals usually don't like to come to a place where they can't be taught anything – in a startup the principle of learning by doing works, which is not close to everyone;

It is unclear how to

hire a CTO

cool specialists if the team does not have a strong recruiter, and the founder has no background in this field.
To keep a company running like clockwork, it's important to build a good startup team. Here's how to hire a CTO for a startup.
The ideal employee
Let's draw a portrait of the ideal startup employee. What qualities should hire a CTO to have?
Independence and responsibility: the startup is constantly developing, especially at the SEED stage; it's a business model without clear boundaries. It's important to find people who don't ask for work, but find it themselves, offer solutions independently, look for new ways of development, run the business processes, and take responsibility for their every move. For such people, participation in a startup is a test of their strength and patience, and also an opportunity to raise their professional level.

Mentorship and support: everyone wants to feel supported and cared for, and to know that the team needs them. If your employees can maintain this atmosphere, don't let them go!

Experience and expertise: of course, young and adventurous guys should try their hand at participating in startups. Of course, they can devote more time to work, and undoubtedly their excitement can help a lot to untwist the business, but experience has not been taken away. Still, people with in-depth knowledge and expertise in one area or another are of great value. Naturally, such employees are more expensive, but here the employer chooses to depend on the goals of the business – to quickly pay off the project and sell, or to work on the idea for a long time, nurturing the business.

Nerves of steel: a new business is always something unknown, so the startup team should consist of people who are not subject to fear, who do not take everything personally, who are emotionally stable and confidently go to their goal, knowing that their every step can be decisive.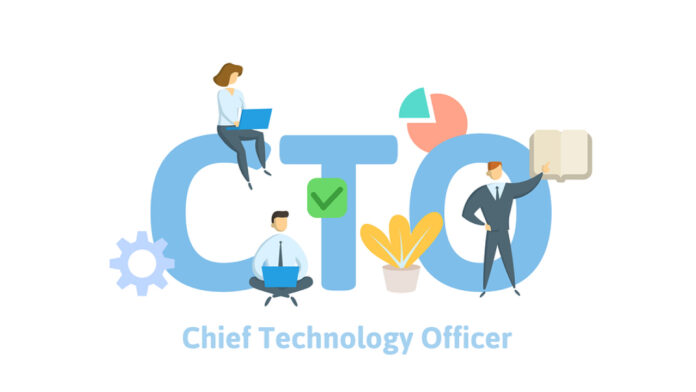 What career needs of an expensive professional 
While hire a CTO a high-cost specialist is most often unaffordable for startups, several triggers can bring a strong specialist to a startup – even with a pay cut:
A person with experience, more often than not, has already made a lot of mistakes. It's gotten him to the position he's in now, but that path hasn't been smooth. He might like the fact that someone else's way of building processes would be perfect, without mistakes, and he would be the main reason for that.

Many people like the very idea of mentoring, mentoring. The possibility to be somebody's mentor is one of the career goals for high-level specialists and it's not always achieved in a large company. A startup can help to close this need.

You can see the results of building processes in a startup much faster than in a large, already stable company. Any specialist will be pleased to see that the results instantly appear from the information and knowledge he possesses.
A startup is a broad concept, and it's hard to give a recommendation as to which is better – beginners or experienced professionals. It all depends on the type of startup and the roles the hire a CTO will take on. If job candidates are required to have special skills, for example, technical knowledge, then it is more correct to work with specialists with experience. Where it comes to creative tasks, newbies, in my experience, are more active and creative.
How a startup can attract high-cost talent
To attract high-priced talent, whether full-time or freelance, a startup needs to demonstrate its potential-not just its burning eyes and big life plans. Talk about your unique selling proposition. For example, you could write a weekly non-boring blog about your product and company. Come up with your terms, write with humor, and don't forget the big mission — people love a good story. Talk about yourself and your product; in your case, silence is not gold.
Newbies without experience can be paid less, but:
They'll have to be taught – you'll spend time doing that instead of supervising;

The price of a mistake is too high – a novice can drain the entire advertising budget and not bring in customers, because they don't understand how marketing works.
It's better to hire a CTO who is qualified in their field and knows exactly what to do. Then you won't be teaching them, they'll be teaching you.
Hire a CTO, a professional who shares your values. A divergence in global values can be devastating. For example, if your top priority within your company is to follow the law in every situation, and your candidate offers questionable schemes, you probably won't find common ground. If your company rules, your cultural values are clear to yourself from the start, you will avoid unnecessary conflicts and wasted time.
How to invest in startups
There are different ways to invest in a startup. The most common is private equity. Often the authors of new projects seek support from relatives, friends, and acquaintances, especially at the initial stages of financing. If the idea is worthwhile and there is no doubt that the startup's ability to implement it, it makes sense to become an investor in such a project. This type of investing money in startups is convenient for beginners. After all, there is no limit on the amount – it may be as much as $1 thousand or $10 thousand.
Another option – the support of business angels. These are individuals who invest in early-stage projects in exchange for a stake. "For there to be a return on investment, the amount of the contribution must be at $50 thousand. Then we can talk about a share of 5% in the product, which, if successful, can double or triple your investment.
Conclusion
And if you hire a CTO, convince him to work with you. Tell him about your benefits:
Growth opportunities. In a startup, with a good idea and the right approach, there are no limits. That means the person can grow with the company.

The opportunity to make decisions that will affect the development of the business. If a person can take responsibility – it will be interesting for him.

Cozy atmosphere in a collective. Everyone knows each other and works together on a common idea.

The quick decision of questions. No time-consuming approvals. Decided and go.

Opportunity for flexible schedules/flexible arrangements that your company has.

Opportunity to learn from your mistakes and gain valuable experience.
Infect the candidate with the idea of the project, and the chances that he/she will want to work with you will increase manifold.