How to Host a Hackathon: What You Need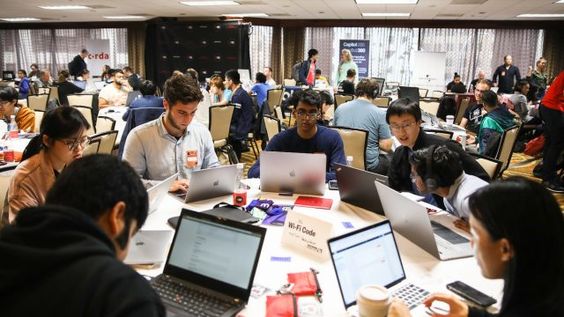 So, you'd like to hold a hackathon but aren't sure where to begin. Don't worry; it's not that difficult, and there are plenty of tools available to assist you. That is, the one you are currently reading. In this article, we'll go over how to put together a successful hackathon.
A hackathon follows a typical format, beginning with an introduction to the event and culminating in an official inauguration where attendees propose software ideas and form teams based on their skill sets and interests. Hackathons can last anything from 24 hours to a week.   Let's jump in forthwith!
1.Venue
Go ahead and secure the venue as soon as you have your preferred event dates. You should be able to identify multiple prospective solutions. This is a great way to build and support talents in your church.
Don't put it off! It's critical to choose the right location for your hackathon. Choose an easy to get to, quiet, spacious location, and it's neither too hot nor too cold. You can even have it at the multipurpose facility at your church. You want people to be relaxed if they're going to stay there for a while, either overnight or throughout the week.
2.Web Presence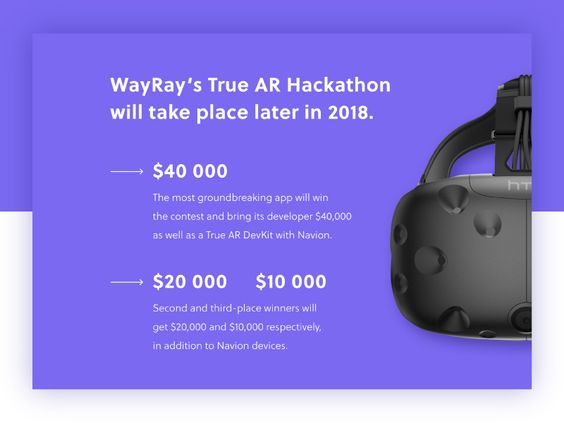 You'll need a site for people to learn about and register for your event. Ensure to include information on the event's topic, location, date, and other pertinent details. It is not necessary to spend a lot of money to have a web presence.
A simple one-page site will suffice, and you can easily and quickly construct one with tools like GitHub Pages or Smore, or WordPress. You can use Eventbrite to make it simple for people to register for the event. They provide all of the necessary materials. The event will also appear on their calendars, which can aid in marketing.
3.Participants
Make contact with your existing network and inform them of the hackathon. Look for other influencers who can help spread the word. Moreover, you can use social media to help spread more awareness of your event. Also, don't forget about college students, who are huge fans of hackathons. You could wish to attend as many hackathons as possible to spread the word about your event.
Meetup is also a suitable means  to create the necessary contacts with sponsors and businesses. Make certain that only those who will gain from your event are contacted. Determine who will be able to assist you at the event. You will, without a doubt, require assistance.
4.The right judges
The teams will show their products once the hackathon comes to an end. Having a  jury that judges the demos and chooses the winning product, in the end, makes it more interesting.  Sponsors and patrons often make up this jury.
Make sure you choose the correct judges for your event because they can either bring a positive or negative impact to it. With this in mind, ensure that your jury has good knowledge of the field. They should also be dependable and responsible for offering fair judgment and winner announcements as per the projects presented.
5. Have Refreshments
Coding is quite exhausting, and since it's a competition, it's both thrilling and hectic to come up with ideas, design, and code a demo of your project. That's why it's essential to get some refreshments for your participants.
Essentially, have all the snacks and refreshments placed conveniently where the participants can easily access them. This is because the participants have limited time to work on something unique, in that their time to go out and eat might be used up in discussions and the project in general.
Also, it shows that you care about their well being rather than just having them compete for a prize. It'll help them to be energized as they work.
6.Display screens
Once the teams are done with the projects, they must present them so that the judges can award them points. An exemplary display screen is required for projection. That's why the led screen for the house of worship comes in handy.
They are designed with high resolution and are pretty significant. This means they can be mounted on the wall to post the challenge and the project presentations for everyone to see. Be sure to get reliable suppliers for this.
7.Have cool prizes
Since most hackathons are contests, you'll want to award a prize to the winning team. You want to come up with something distinct and off the beaten road because the programming fraternity is known for being eccentric.
8. Make Follow Up
Oh, my goodness! You've successfully hosted your first hackathon. But the good times aren't finished yet. Send an email to everyone who took part in the event after it is over. Thank them for coming, and let them know about any forthcoming events you're hosting—you could be thinking about your next hackathon already.
You can also inquire about their experience. Those who have participated in previous hackathons will be able to give you advice on how to improve your performance next time.
The Bottom Line
Hosting a hackathon necessitates thorough planning, but it is definitely worth the effort. You can ensure that your event is the talk of the IT community by choosing the right venue, publicizing the event, ensuring that you have the required food and equipment, and giving yourself plenty of time to prepare. Good Luck!