How to Spy on Android Without Touching It?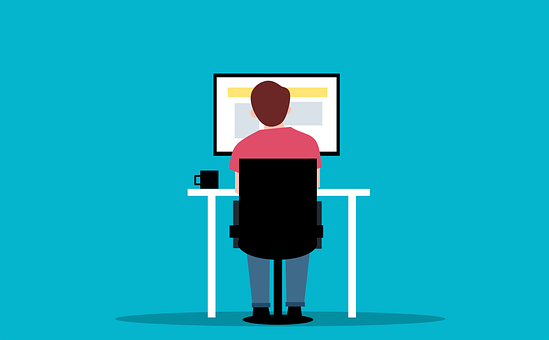 How to Monitor If Your Employees Work Hard During Working Time
If you run a business, you know the value of time. And when you're paying people by the hour or by the day, this value becomes even more evident. In such a scenario, if an employee is being unproductive or a little too frivolous with deadlines, it's bound to pinch you sooner or later.
But you can't just walk up to such an employee and reprimand him/her. Neither would you want to come off as an employer who's always pushing people to work, nor would you want to confront them without proof of their carelessness. So then, what's the solution?
An employee monitoring app that helps you watch over your people in secrecy is the solution.
Join us as we introduce you to one such app.
Part 1: How A Phone Monitoring App Can Help Track Employees
It's no secret that in today's time, a person's smartphone is the hub of his activity. Not only is it used to call and text people, it's also where a person saves important documents, pictures, and videos, and manages email and social accounts.
As such, if you need to find something about someone, checking out their phone is probably the easiest method. But getting your hands on someone else's, especially an employee's, phone is not easy. It is in such a case that a phone monitoring app can come to your rescue.
Such an app, once configured to monitor your employee's phone, can keep you informed of everything that happens on their phone, including their incoming and outgoing calls and texts, their live GPS location, and the media they share over social media and chatting apps.
Naturally when you have such a deep look at what happens on your employees' phone, you can know whether or not they've been productive in their work or loyal to their company.
Among the huge number of phone monitoring apps available online, Spyier is the one you can fully trust to take charge of your employee monitoring efforts. So read this post to track your employee by cell phone number.
Part 2: Spyier – The Top-Selling Employee Monitoring App
Since we're not in the business of praising something that isn't worth its price or hype, we're going to demonstrate exactly why Spyier is worth your attention.
Spyier has been in the phone monitoring industry for over a decade with a dedicated user base that spreads across more than 190 countries. Considered as the most able phone spy solution by corporate houses like Forbes, TheVerge, Mac World and The New York Times, the application is highly reliable.
Being one of the most covert applications currently on the market, Spyier works like a charm and gets your job done without any hassle. It works in the background to get you the required data from the target device, and it does so without you having physical access to the device for more than 5 minutes!
Spyier has been developed by a team of talented minds who've made use of cutting-edge technology to craft each and every feature it sports. The application gives a high priority to user privacy, and as such, it doesn't store any data on its server. So you can rest assured that your employees' personal details won't be leaked online.
2.1: Taking A Look At How Spyier Makes Employee Monitoring Possible
One of the best things about Spyier is its high regard for device security. Without needing you to root or jailbreak the target device, it works beautifully with Android as well as iOS platforms. After configuration the app works in complete stealth mode, collecting employee data remotely and displaying it in an online dashboard for you to view in real-time.
The Android version of Spyier is a mere 2MB application which needs to be installed on the target device. The installation process is quick and very easy; in fact, you can get it up and running in just 5 minutes. Also, once installed, you can remove the app icon from the app drawer in a single click.
Since the application doesn't drain excessive battery and neither does it slow down the device, it is extremely difficult to spot it running on the target device. This makes Spyier the best way to track employee activity without leaving a trace.
If your employees use an iOS device, you don't need to worry since Spyier works like a charm on iOS too. The iOS version of Spyier is completely cloud based. All it requires are your employee's iCloud credentials. There's no installation required and once Spyier is set up, you can remotely access all the text messages or media folders on the target device.
2.2: Wondering What All Spyier Lets You Monitor?
On the whole, Spyier offers more than 35 handy features for employee tracking. Here's a quick look at some of them:
Text messages: You can easily read all the SMSs on the target device. You also get the feature of being alerted at any incoming or outgoing text and recovering deleted messages.
Media activity: Spyier helps you acquire all the media files on the device. You can either check them via the dashboard or download the video or the photos directly to your device.
Track location: It keeps tabs on the target device's location 24/7. It can give you an address, the building name and even the 3D street view.
Contact information: The application also provides one with access to the contact book so that the caller or the person texting the target device can be identified.
Call logs: Spyier lets you peek at the call logs of the device as well. You also get notified when there is an incoming call on the target device.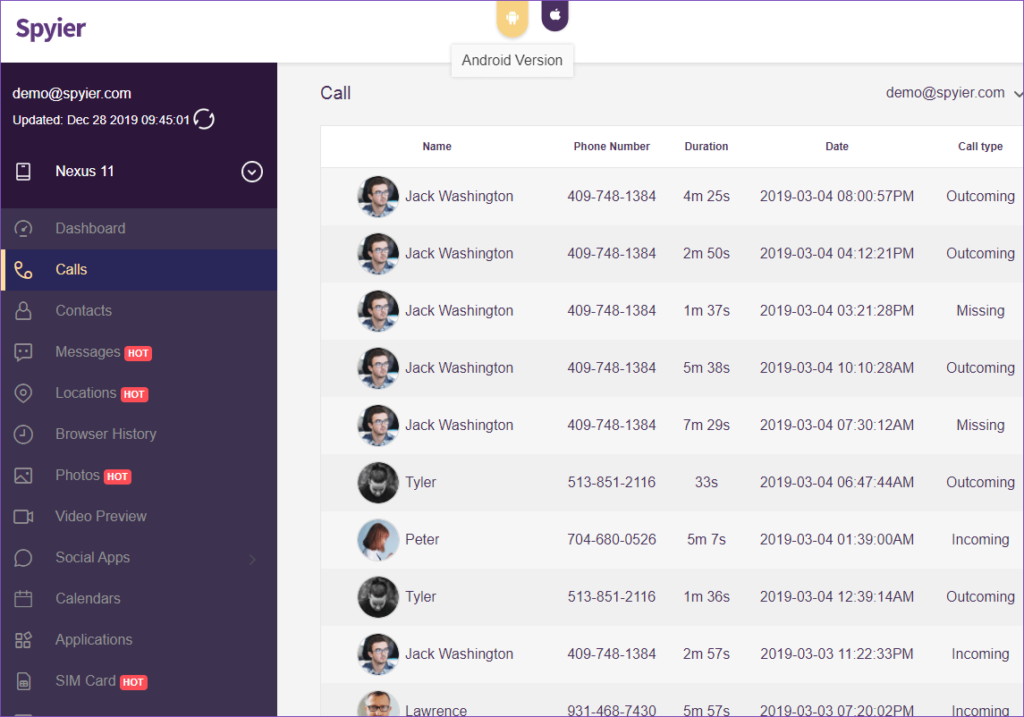 Checking the browser history: The spyware also gets hold of the browser history for you. It presents you with a list of visited websites and their descriptions.
The icing on the cake is that Spyier offers a free live demo through which you can try the app before buying.
To sum it up
We hope that now that you know about Spyier and how it lets you get inside your employees' phones without any trouble, you won't be confused about which app to pick for employee monitoring any more.
Spyier is the easiest way to keep a tab on someone without the hassle of hiring a private eye or trusting those applications which might rip you off. It's full proof and gets the work done efficiently in complete stealth mode.