NFT Gaming Platform – A Complete Guide for Development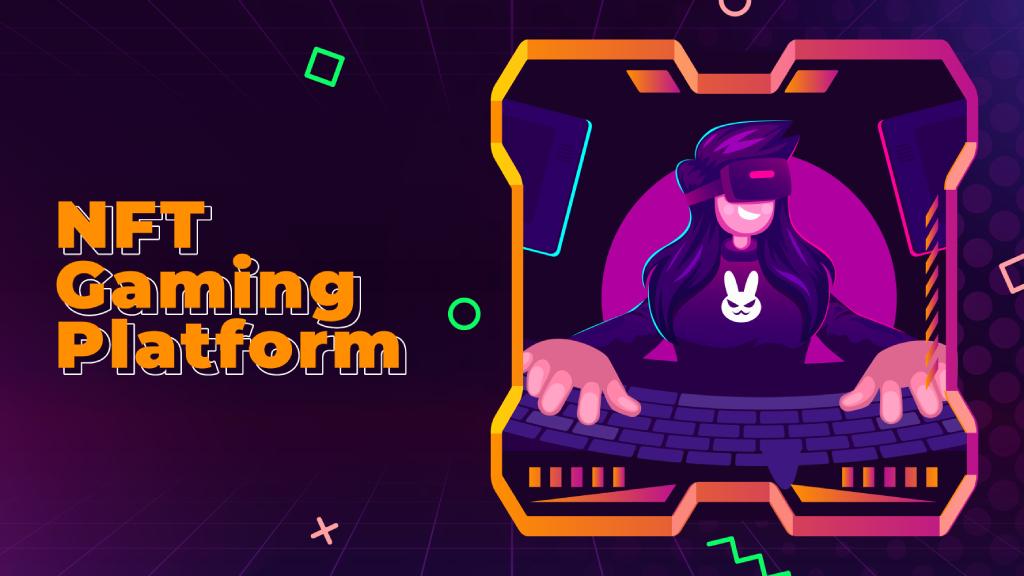 Introduction:
Non-fungible tokens are the current buzz in the crypto space. They entered this cryptocurrency domain a couple of months back and in such a short period of time, the term "NFT" is well-known all over the digital world. Many businesses have shown a huge interest in this concept because of its seamless features that are perfectly in a mesh with a solid business flow. There are many use-case variants of non-fungible tokens that can be implemented in multiple industries effortlessly. The NFT gaming platform is the frontrunner in implementing NFTs and generating a high volume of revenue for the business sector. At Chaincella, we provide assistance for your business industry to experience a high volume of revenues and profits in a very short period of time by creating your own NFT gaming platform by availing of our NFT gaming platform development services.
Influence Of NFTs In The Gaming Domain
The digital gaming industry has been around for a very long time. To be precise, they have existed since the 70s. From arcade gaming to mobile gaming, the time has changed and all credits go to the astonishing technological advancements. At the present time, the digital gaming industry has been taken to another level that is completely on the beneficial side for the players. This is possible by the implementation of non-fungible tokens.
In a traditional digital gaming platform, the player has to pay money to gain the rare accessibles and mods and it has always been a one-sided cash flow. In the NFT gaming platform, the player gets paid for playing the game, this astonishing feat is possible because of the intrinsic features of the non-fungible tokens.
The monetization process begins with the presence of NFTs inside the game. The in-game collectibles and mods are represented as non-fungible tokens. Thus, players can earn these accessories by completing gameplays or purchasing via crypto money or fiat money. The purchased in-game NFT can be traded or sold in an NFT marketplace. In some NFT gaming platforms, they have their own NFT marketplaces, thus, the transaction for the NFT is done at ease.
Why are NFT Gaming Platforms A Good Investment?
At the present time, the digital gaming industry has evolved into an enormous revenue generator. Along with this evolution, the NFT field is also developing into something great. The NFT domain has an amazing reach towards the younger generation and the younger generation is completely submerged into the world of digital gaming. Thus, combining these two domains is a great opportunity to collect great revenue for business industries. This has not only introduced the younger generation to the concept of non-fungible tokens but also has a great insight into the concept of cryptocurrency and the concept of decentralization. This enables many digital audiences to invest in this platform and experience many beneficial factors. By considering all the factors mentioned, it would be a perfect time for major business enterprises to invest their resources into this amazing platform and gross a massive volume of revenue.
Popular NFT Gaming Platform
Axie Infinity.
Gods Unchained.
The Sandbox.
Terra Virtua.
Salient Features Of NFT Gaming Platform
NFT gaming platforms are built on the blockchain platform, which is an effective digital ledger. The transactions of the in-game NFT assets are recorded on this digital ledger, hence, it is visible to everyone on the platform. Thus. NFT gaming platforms are transparent in nature.
Scarcity is the driving force behind the concept of non-fungible tokens. By representing an in-game asset as NFTs, it automatically becomes rare and it increases the market value of the gaming platform as more players invest themselves in the game to achieve those rare collectibles inside the gaming platform.
The NFTs are exceptionally known for their ability to liquidate. In the gaming platform, the NFTs are held as collateral for crypto or fiat cash. This activity provides seamless liquidity.
Advantages Of Using Our NFT Gaming Platform Development Services
At Chaincella, we help you to develop your own NFT gaming platform by using our exceptional NFT gaming platform development services. The advantages of our gaming platform are listed below.
Our NFT gaming platform provides customized digital assets and they are interoperable.
Since it is built on a digital ledger, the transactions in our platform will be transparent.
We provide extreme scarcity to the digital assets, thus, they cannot be used in other marketplaces.
Our platform furnishes businesses with enormous revenue opportunities.
Quick payments can be done without the utilization of personal details.
Conclusion
Chaincella is a pioneer in the NFT gaming platform development sector. We have immense experience in developing gaming applications for businesses to help them with their revenue generation. The prime reason for hiring us is our ability to develop your NFT platforms on various blockchain platforms, namely, Ethereum, Binance Smart Chain, Flow, Matic, etc. We also furnish your NFT platform with exceptional features that are primarily focused on upgrading your NFT gaming platform to higher levels. At our NFT development company, our primary aim is to attract investors and maximize revenue growth. In order to succeed, we provide top-notch post-marketing services to enable great market visibility to your non-fungible token platform. Our most commonly used post-marketing services are social media marketing, content marketing, forum marketing, email marketing, etc. To create your NFT gaming platform with us, avail yourself of our top-tier NFT gaming platform development solutions immediately.