Optimizing Conversion Rates On Your eCommerce Store
Driving visitors to your eCommerce store itself is a challenging journey that is full of obstacles.
Even if they land on your store and leave without purchasing anything it means you have missed an opportunity.
For this reason it is always recommended to optimize the sales conversion rate of your eCommerce store.
Commonly, an eCommerce conversion is referred to the actions that are taken on your website especially when you make a sale. Although adding items to cart, signing-up for newsletters, adding items to wishlist are sometimes considered as sales conversion.
Before jumping on the point of how to optimize sale conversion rates, it's essential to know what is a good eCommerce conversion rate, so let's begin with it.
What is a good eCommerce conversion rate?
Well, a good eCommerce conversion rate is 3% to 5% but that happens rarely. The average eCommerce conversion rate is 1% to 2%.
Even if you're doing everything fine still your conversion rate will be around 2%.
Well, you should aim for a 2%+ conversion rate in order to at least make it to the average.
Obtaining 2% conversion rate isn't a walk in a garden. It takes a lot of efforts and techniques to reach this goal.
Unfortunately if you're unable to even reach the average conversion rate then you've landed in the right place.
In the next section of this article we'll walk you through (number) ways to optimize your conversion rates.
So stick with us and keep reading to reach your desired goal.
Ways to Optimize eCommerce conversion rates
1. Using High Quality Images and Videos
When you're shopping online, what is that one thing that you always look for when you can't touch the product?
Obviously, images and videos.
To demonstrate the product properly, it's essential to showcase the product details via high quality images and tutorials.
Every product page should have a high quality image and if you're selling a product that requires a manual of instructions then it's best to u[plod a video tutorial of it.
Visualizing the products help customers to understand the product properly and it significantly improves conversion rates.
2. Free shipping offer
Well we all love things for free even if that's free shipping.
Always remember eCommerce stores who do not offer free shipping, they lose thousands of customers on a daily basis.
Free shipping is an absolute must!
You cannot overlook this if you want to improve your sales conversion rate.
Now you must be wondering that if someone cannot afford free shipping then what to do? Well my friend, business is a psychological game.
Simply add the shipping price to the existing price of the product and then sell it to your customers.
In this manner, you can also offer free shipping and generate the right amount of revenues as well.
3.  Limited time discount coupons
Give discount coupons to your customers which they can use at checkout for a limited time period to avail a certain amount of off.
When the discount coupon is about to expire, it will create urgency and push customers to avail discount offers and buy products from your store.
4.  Utilize cart abandonment software
Abandoning carts is not something new, it frequently happens. Sometimes customers add items to their cart but for some reason they get distracted and abandon their shopping cart.
In such a scenario, though you have lost the sale but not the customer. This software allows you to extract their personal details like email address or contact number which they added before abandoning their cart.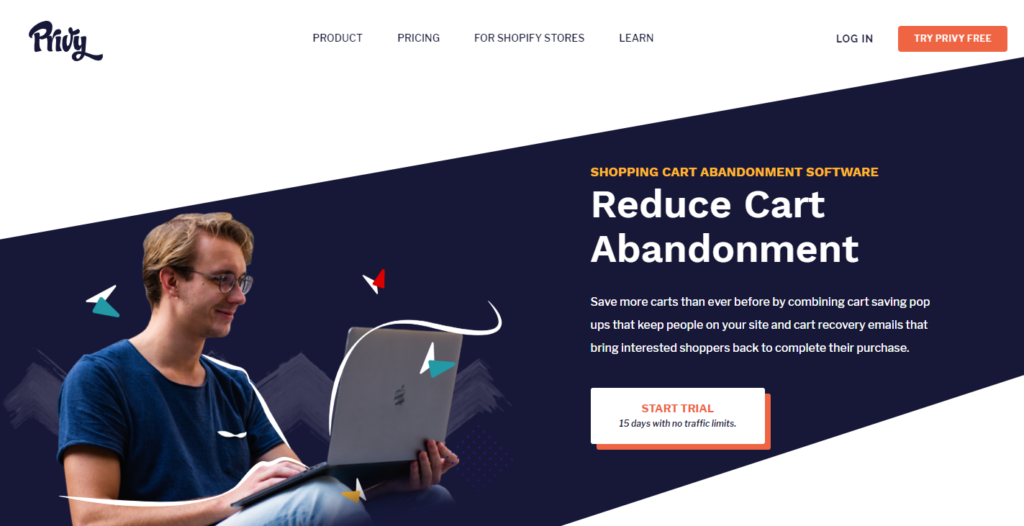 You can send follow-up emails to them to encourage them to purchase those products which they wanted to buy. You can offer them some discount so they will not hesitate to complete their order.
Some stores stated this software increased their sale conversion rate by 30%.
If you will use it in the right it will definitely help you in optimizing your eCommerce sale conversion rates.
5. Using live chat software
Well , there are mixed reviews on this. Still we believe it's important to integrate a live chat software on your eCommerce store to assist visitors and customers when they land on your store.
The software must have a virtual chatbot who can assist your visitors in case you or members of your sales representative team are not available.
Creating a human connection is really essential because it helps in building trust to make them your loyal customers.
There are numerous live chat software apps available in the market. Some of the most popular ones include,
LiveChat
Olark
FreshChat
Live Chat for Slack
Jivochat
SnapEngage
Zopim
6. Ensure customer safety
Building customer trust is a big deal. When customers visit your eCommerce store and decide to purchase something from you, but at checkout most of them hesitate to add their credit card details because of security concerns.
You need to build a certain level of trust that your customers don't even think for a second when they have to enter their card details for payment.
It's important to find ways to enhance the credibility of your store in order to improve the conversion rates.
Customers always want to purchase from a legitimate store that takes care to maintain the standard security measures of industry.
You need to prove to them that all their personal information is going in safe hands. For this you can add an SSL certificate at the checkout section. You can add images of trusted payment gateways like PayPal, Stripe, etc for more assurance.
You can get security badges from reputable companies to add more value to your online business.
7.  Easy checkout process
One thing that eCOmmerce stores often mess up with is their checkout form. They add up so many additional things that it makes it complicated for customers to understand and then it leads to customers abandoning their shopping cart.
To prevent this loss we suggest you to keep the checkout form as minimalist as you can.
Already add the format for details like credit card numbers or dates.
8.  Customer feedback
Customer feedback is a must. When they're investing in your business they want to be heard. You can allow them to leave reviews on the products they have purchased.
You can motivate them to share their opinion by offering them some discounts in exchange for their reviews.
Also tell you to voice their complaints if they have any regarding service, product etc. In this will it will be much easier for you to understand your customers' requirements.
This will also help in gaining positive reviews.
Essential Takeaways
There are many other ways to optimize your sales conversions like choosing the right ecommerce platform but the one we have discussed in this article are the basic ones which you must consider if you want to improve the sale conversion rate of your eCommerce store.
We hope this article will give you some positive results.