Optimizing SEO for Your E-Commerce Website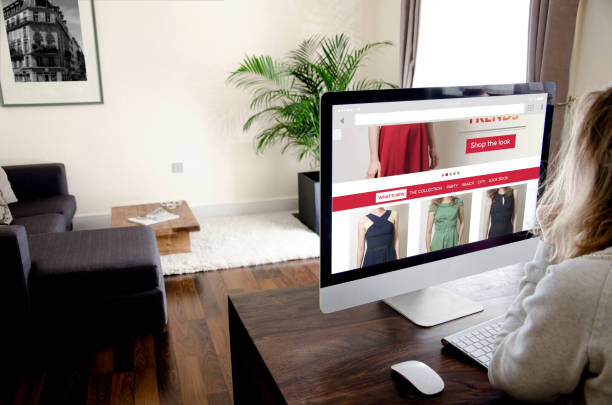 According to a recent study conducted by Oberlo, it is estimated that there are now more than 2.14 billion digital buyers from around the world. This is roughly 25 per cent of the entire global population and figures are only expected to increase. This is why optimizing the SEO within your current website is crucial if you hope to leverage the true scope of the e-commerce community.
Why is search engine optimization so critical? What steps should be taken? Are there any tools which can make the process easier? We will examine each of these questions to vastly simplify things. If you are less than happy with the performance of your website, the answers found below will certainly come in handy.
The Role of SEO with E-Commerce
First and foremost, it is crucial to understand exactly why search engine optimization is pivotal within the world of e-commerce. SEO serves two main purposes:
It improves the experience of the end-user; resulting in higher sales volumes.
SEO allows your website to rank higher within search engine results pages (SERPs) such as Google and Bing.
Not only can customers find what they are looking for, but more exposure helps to increase the number of inbound hits to your website. Because online exposure is one of the keys to ultimate success, the power of SEO cannot be overlooked. So, what are some tips and tricks to implement?
Choosing the Appropriate Keywords
Keyword research is vital to any SEO strategy. Choosing the right words will help you reach your target audience and once again, these are important regarding search engine rankings. Single words, as well as long-tail phrases, should both be used, as specificity is key to conversions. Here are examples of both types (describing the same product):
Long-sleeved shirts
Blue cotton long-sleeved shirts
While each summarises the item in question, the second phrase is more detailed. These long-tail keywords can help to transform inbound hits into qualified leads and thereafter, conversions. Once you have confirmed the correct words, these can then be inserted throughout the website (such as within meta titles, meta descriptions and the content itself).
As researching keywords can sometimes represent a time-consuming process, helpful tools such as Google Analytics can provide much-needed clarity and insight.
Hierarchical Website Design
Most users will leave a website within 15 seconds if they are unable to find what they are looking for. So, the layout of your portal should be designed to provide the most streamlined user experience (UX). This is often referred to as top-down or hierarchical architecture.
Simply stated, the homepage should contain links to subdomains within the website. A user who clicks on one of these links will thereafter be taken to the appropriate page. The same holds to the point-of-sale (POS) section as well as a contact form. Sites which are simple to navigate have always been associated with higher retention rates and those who remain on a page for a longer period are much more likely to convert into paying customers.
Although this principle may appear to be straightforward at first glance, numerous elements need to be considered including:
Using the correct HTML coding.
Including inbound and outbound links.
Ensuring consistent logos, colors and fonts to display a sense of uniformity.
Subsequently analyzing clickthrough rates to appreciate the impact of these changes.
Those with little prior experience may need to work with a third-party SEO agency, as website development can sometimes represent a tricky task.
Adopting a Proactive Mindset
One you have successfully implemented the recommendations mentioned above now is not the time to sit back and relax. Problems within an e-commerce website can and will appear from time to time. Therefore experts such as Neil Patel recommend that you continue to monitor the performance of each page. Here are some steps which can be taken:
Use free online analytics tools to appreciate which keywords are garnering the most traffic (as well as those that may need to be replaced).
Employ pay-per-click (PPC) campaigns to rank higher and to increase your conversion rate.
Experiment with different titles and meta descriptions.
Examine sales figures to better understand which products or services are the most popular.
Regularly test the loading times of each page.
Using these tactics will enable you to discover minor issues before they become major problems.
E-Commerce SEO: An Ever-Evolving Field
Please note that the steps highlighted throughout this article have been written with brevity in mind. It is always a good idea to research each one in greater depth. You will then be able to uncover even more useful tips and tricks. Of course, other powerful SEO techniques such as posting regular blogs and writing quality content are just as essential if you hope to enjoy future success.
Author Bio: Paul Towler is the Technical Operations Director at SmartOffice, an office automation provider who has helped many businesses install e-commerce website solutions.