Professional Email Writing Services for Your Business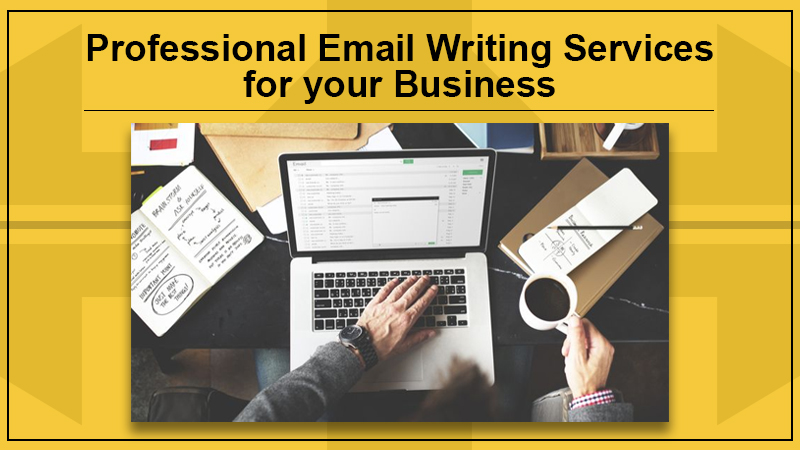 Professional Email is something that captures a lot of attention of potential customers and clients. When the email is been written in a professional form, it means, email has correct data without grammatical mistakes. However, especially when it comes to business perspectives, the email should be perfectly written in a concise form. Before sending an email to your clients or customers, you should double-check and confirm that the finest email you are sending. Having your own business doesn't mean you have talent and enough proficiency to write emails that impress your client. Learn the productive professional Email Writing Services for a short and suitable email.
Advantages of Professional Email Writing For Your Business
The actual benefits that business owners can avail from professional email writing are listed below:
Enhancement in communication with clients
Increment in a large number of sales
Get noticeable
Clients show much interest in your business
Powerful statement for your email subject lines attracts customers
What Makes Your Emails Professional?
Being a business owner, it is necessary to always send professional emails to your clients or any recipients. For that, you need to hire a professional email writer who can write eye-catching emails from subject line to email body. Sensible email without any error issues gives your business more traffic and targets an immense audience. Here's what makes your emails more efficient:
100% original content
Effective quality content
Simple and easy-to-read font and font size
While writing, keep things short and to the point
Always use language which is easy-to-understand and most importantly Grammar error-free.
Check the address and ensure it is authorized
Ultimate Professional Email Writing Services Tips And Tricks
Since email is extremely crucial in today's era especially for the growing edge of businesses, we should hire a professional writer. However, it is critical to better understand the key elements of Email Writing for modern-day professionals. Sharpen your emails with the following tricks:
Specialized Email Address
Opting for an accurate email address is essential in terms of Professional Email Writing skills to build numerous clients' trust. Usually, for general or professional email, you should avoid using domains like Yahoo, Hotmail, or any others. If possible, use your own custom domain which gives more attention to your customers. Using custom domains is generally tremendous and a minimal typing mistake.
Precise Subject Line
Subject lines are a very critical aspect of any professional-sounding email. If a subject line is out-of-the-blue written, it can have a poor impact on your business outreach. It will decrease marketing campaigns and somehow the inappropriate subject line can leave your email unread. Moreover, that email with the wrong subject line will be transferred to the Spam folder. The subject line of your business email should be fully tested and ever-evolving. It is always recommended to write clear and successful subject lines that insist customers to open the received email.
Clear And Concise Email Copy
Nobody wants to read out the large content as at a point users get bored. Never build uninteresting content as these days nobody has extra time for any unwanted things. Keep your paragraphs max to max 2-3 sentences and also leave sufficient space between each paragraph. Provide the to-the-point information that actually recipients need.
Correct Grammar and Spelling
For professional email, it is completely unbearable of any typos and grammar errors. While writing a formal email, make sure the sentence is formed completely correct and there are no minor or major mistakes. Furthermore, there should not be syntax issues, misspelled words, and missing punctuation. Get a strong impression with Professional Email Writing proficiency.
A Simple Language
Do not make a complicated sentence while you writing an email for your client. However, the primary goal of any business organizer is to target the audience and impress the recipient. Therefore, until your email is built in a simple and easy-to-understand language, you can't communicate with viewers. Thus, build your personal brand and showcase it via professional email. If you are not enough skilled, you can hire a professional email writer. Additionally, always keep in mind, less is more, simple is better, and never skip adding call-to-action in all your emails.
Author BIO
Hi, I am Norbert, a well- Professional Email Writing editor who has provided world-class tips for a professional email. I hope that the post is effective for you guys. For more detail, you can dial the helpline number.