Get to Know the Services Offered By Financial Advisors to Businesses!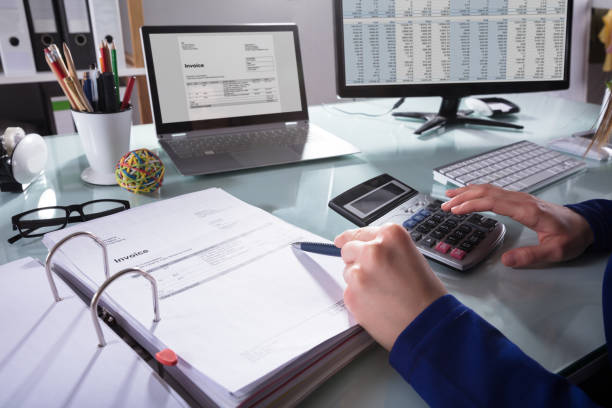 Managing your financials is tricky yet a crucial present and future activity. You require a professional financial advisor to guide you in managing your finances and keeping track of your expenditure. But, not all advisors will suit your needs, and you should examine the services offered by the chosen financial advisor.
Here are common services offered by financial advisors
Accounting
Professional financial advisors in Melbourne will offer you accounting advice for the sustainable growth of your business. Your accounts will undergo professional audits, file returns, and prepare accounts that follow the latest reporting requirements. Other services in accounting will include helping you with the analysis of accounts, business bookkeeping, and preparing financial statements.
Taxation  
Taxation is a complex issue to tackle without the help of a professional. You need to ensure that your tax strategy matches or aligns with your business goals. Financial advisors will help you plan and design your tax system and comply with tax regulations.
Financial advisors offer tax minimization strategies such as having a business tax checklist, mapping and planning your expenses, and asset structuring.
Business advisory
To ensure the growth and development of your business, you need to improve your business management skills. Business advisory is a service offered by professional financial advisors in Gold Cost. That includes financial structure advice and how to plan an exit or succession strategy for your business.
They offer business funding advice to help you get the best option to fund your business. You'll better understand funding options for your business, capital needs, and how to forecast your business cash flows. Also, financial advisors offer business planning advice. You will get an appropriate and realistic business plan with long-term goals.
Notably, financial advisors offer advice to people who are considering selling their businesses. They will ensure your hard work in managing the business bears fruits and that it takes place at the right time. Also, before selling the business, you'll need advice about the tax guidelines and expectations.
Financial advisory
Financial advice is one of the critical services offered by financial advisors that helps you have long-term success both for your family and business. Financial advisory service assists you in growing and protecting your wealth, generating income, and building an investment portfolio. Additionally, they offer property investment advice such as property advice, budgeting, investment loan advice, etc.
Estate planning
Estate planning helps avoid family wrangles in case of death or incapacitation. The procedure is complex, but you can't afford mistakes as a single can affect everything. Financial advisors offer estate planning advice to ensure your tax structure, assets, will review, and estate planning options are effective and compliant.
Bookkeeping advisory
Appropriate bookkeeping is key to the success of your business. It helps you track payments, expenses, and incomes of the corporation. Professional financial advisors help and give your ideas to ensure effective bookkeeping in your company.
Conclusion
Hiring financial advisors is vital for the success of many businesses. Though it can be expensive, their services and benefits will make the commitment worthwhile. Knowing the services that you can receive from your financial adviser is the key to reaping the desired benefits.