Top 8 Business to Business Websites in 2022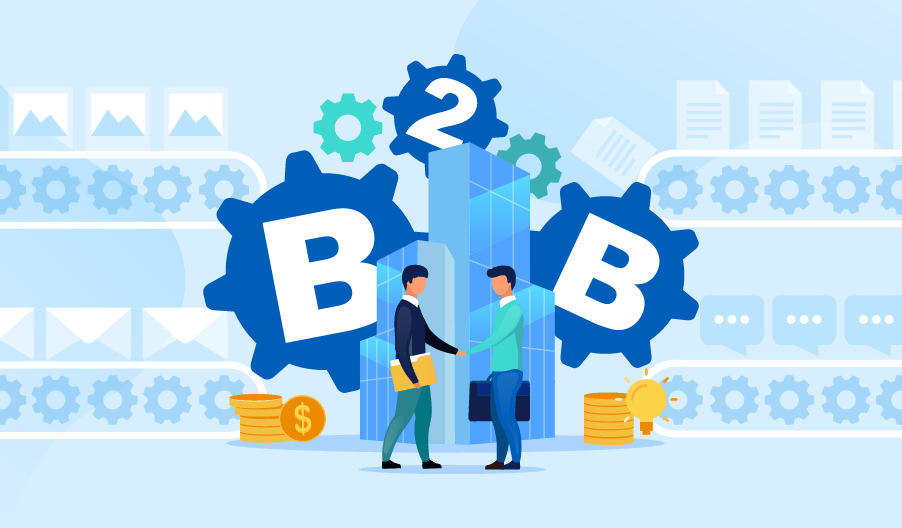 B2B websites primarily cater to other businesses, offering a wide array of services to help other businesses function smoothly. If you are looking for the best B2B websites in 2022, here are the most popular options.
1. Alibaba
The world's most famous B2B marketing site, Alibaba is an independent Chinese company located in Hangzhou. Alibaba offers several payment methods to its online customers, a search engine dedicated to price differentiation and cloud storage facilities.
Alibaba.com is known to be the premier English-speaking place for cross-border commerce and reaches out to businesses large and small to extend their products and services to customers around the world. If you sell your products and services at Alibaba, you can place up to 50 products and services for free. This website is from the People's Republic of China, and in 2013, Economist magazine estimated the organization to be valued at between $ 55 billion and $ 120 billion.
In 2013, Alibaba achieved revenue of up to $ 7.5 billion with nearly 22,000 employees as of March 2014. Alibaba is listed on the Hong Kong Stock Exchange mainly because it is one of the B2B organizations renowned and oldest with buyers and sellers all over the world. Currently, Alibaba has ten associated companies.
Since its launch, Alibaba has become the most dominant e-commerce platform in China. If we take a look at what the company has in store for the future, we might not be surprised that the e-commerce giant is looking to invest its money in its own territory. For years to come, Alibaba is looking to transform online shopping in China, build local Chinese start-ups, and invest in other tech-related sectors.
2. eWorldTrade
eWorldTrade is one of the most popular B2B ecommerce websites that offers a wide range of digital branding and ecommerce solutions. It is the ultimate marketplace for buyers to find suppliers and to facilitate ecommerce at a global level. They help companies look for affordable supplies and offer cross-border communications to allow businesses to grow. It is one of the largest ecommerce B2B websites and has been rapidly growing over the past few years. You can easily expect this to be among the biggest players in 2022.
3. Made in China
Another online B2B platform from China, Made-In-China is operated by Focus Technology. The main goal of this successful online operation is to evaluate and improvise smart and fast web solutions for small or medium organizations. This site started with a keen eye for watching spending and drilling resources on the internet for improving Chinese import / export and trade.
Using this medium as a source of commerce, Focus Technology meets business owners and assists them with comprehensive, original and current information on Chinese products and also provides sufficient data regarding current suppliers available.
4.  IndiaMART
India's strongest and most extensive B2B digital marketing website, IndiaMART has nearly sixty percent of its market share according to a report by IAMAI.
Like Alibaba, IndiaMART.com also provides the necessary and premium membership services for its loyal customers to buy and sell in the Indian market. Sellers have the power to build their products and services page, showcase their products online, and connect with buyers and sellers across the world.
5. DHgate
It is a place that allows importers all over the world to buy a small number of Chinese products at a reasonable price. On this website, you can get all kinds of electronic goods, clothing, sporting goods, fashion and makeup and other products, etc. DHgate sells nearly thirty million products in nearly 230 countries around the world.
With nearly five million customers worldwide, DHGate.com ranks among the best sites to visit in 2017 for B2B buying and selling. In recent years, DHGate's businesses have been weak, mainly due to its accusations of being a scam website.
6.  GlobalSources
Situated in Hong Kong, GlobalSources.com is a B2B site that was founded in 1996 and is currently one of the largest organizations doing international business with China from all over the world. GlobalSources.com would be the best place to find suppliers, importers / exporters and distributors from all over the world.
The main objective of this business is to administer and pass the information to business partners who are always looking for opportunities to fulfill their business-related inquiries. What makes this organization unique from others is its ability to engage its clients through effective media services.
Their aim is to provide companies with different tips and strategies such as attending international trade related events, producing digital media content, publishing stories and providing informative B2B research reports, sourcing exports. and online imports and most important of all, promoting different products through effective marketing campaigns for B2B customers.
7.  GlobalSpec
GlobalSpec.com is a B2B website that specializes in offering machinery and services related to this. This is the B2B website of a technology services company headquartered in Albany, New York, USA that works directly for the North American and Asian market. With the growing demand for industrial parts around the world, the company has earned millions by connecting buyers and sellers. The company, in the form of a website, offers a complete search engine for industrial and engineering products. It is known to have a massive catalog with nearly 24,000 manufacturers and product listings.
Additionally, with an increasing percentage of electronics industries in the North American market, GlobalSpec's payment directory system is well maintained where businesses can list all potential customers as the system detects visits and debugs accordingly.
8.  ThomasNet
ThomasNet.com is a popular North American B2B website headquartered in New York, USA with nearly 1.8 million buyers per month. Previously called "The Tomas Registry of American Manufacturers," Thomas paved the way for industrial and manufacturing buyers and sellers to meet and exchange goods and services. Since its founding in 1898, the company has grown into one of the premier online platforms for sourcing and sourcing products in the regions of North America and Canada.