Top Social Media Platforms for Digital Marketing In 2021
Recalling the days when marketing for the internet was done through CDs and DvDs. Yes, this is a fact, when the internet was to be introduced for mainstream use in the 1990s, stakeholders wanted people to know that there was a facility called the Internet and World Wide Web (WWW). Through this one could search for different options using the unique URL. Today no one remembers what (WWW) is, most people discuss Social Media sites rather than the internet. It is because of the impact these sites had in the past few years on our lives. They have become important in whatever we do. Let's analyze; the top Social media platforms for digital marketing in 2021 in this context.
Facebook
Over 2.7 billion registered users, and growing day by day. It is the platform for all ages of 13 and above.
Though young audiences are now switching to other platforms, it remains among the top social media platforms for digital marketing. Facebook pages help grow your business by putting up pictures, videos, and audio. Adding a Facebook address to your website or hard copies of your marketing material will boost your business.
Instagram
With over 1.2 billion users, it is a platform continuously increasing its members.
Good for customers who want to check reliability regarding products and services. Using hashtags has created a phenomenon to attract thousands of prospective customers. Through the popular stories or live video feature, you can attract a really good number.
YouTube
With over 2 billion registered users and the second most searched site, you can grow your business by putting up videos. Showcasing your products or services, demonstrate expertise, behind-the-scenes working, customer testimonials, video tutorials to help customers understand and helping offer for any maintenance can all be part of your YouTube services. Integrating YouTube as part of the strategy in your company's marketing plan can bring in dividends that might be unimaginable.
LinkedIn
The best use of LinkedIn is in reaching B2B prospects and potential employees.
During the first wave of the pandemic, the increase of LinkedIn accounts grew by over 21%. More got engaged through this platform to get work. Incorporating more consumer-centric features like stories to attract potential users and give them an actual view is now a key feature. A good platform to showcase your company profile, actionable content videos, marketing videos, etc. Features like making your own groups and leveraging groups can help you in reaching potential target audiences.
WhatsApp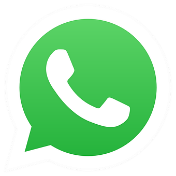 Launched as only a communicating platform between friends and families, now has over 2 billion users. Eventually, business groups have also become used to it. And are using for business exchange, development and hiring new employees, etc. Communicating with customers has become easy and direct. Sharing product & service brochures and maintenance groups are all a part of its continued success. Its easy-to-use features like voice note, video conferencing, and chatting have sort of revolutionized global social interaction.
Messenger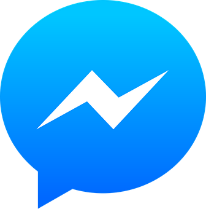 Registered users are over 1.3 billion and the use is the same i.e. communicating with customers. It's another application of Facebook's social media sites that lets you interact on a one-to-one basis with your prospective business clients or users. You can also use the chatbot to respond to inquiries and let this feature handle your general queries or related to shipment tracking, booking appointments, etc.
Pinterest
Pinterest's primary focus is on discovering new things and not people's engagement. You can create engaging content or advertisements to reach out to traffic. Be part of boards and create boards, so new Pinners can join you. Targeting the right pinners will enable you to generate revenue. Different brands use it as an optimization tool for brand loyalty, which helps in making purchasing decisions. Over 250 million (MAU) are registered with this platform.
Twitter
Though not the best platform for marketing,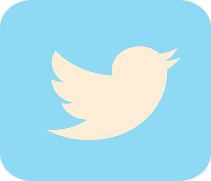 excellent customer services can be sought through its use. It is good if you are active in media-related stuff. But it is one of the most influencing social media platforms as it is based on real-time information. Janis Krums tweeted he was going to help the survivors of the Hudson River plane incident. He sent the image of a plane that landed in the river when he was on the ferry to pick up the passengers as part of his routine.
Business growth now easier than ever before
With all the above platforms and many more like Reddit, Snapchat, Tumblr, Nextdoor, TikTok, Quora, etc. it is easy to grow your business day and night now. Some features are such that they are automated to handle many of your queries and problems even when you are unavailable. You can order online everything from a pin to a gigantic machine. Bulk orders are also no problem. So many websites offer discounts and deals. You can buy 2 Pizzas for 1 on offer or you can get a gift voucher or discount offers like the best discount codes. All of this depends on your research and analysis. But it is always better to seek advice and analyze beforehand; when you opt to use it for buying, selling, or use any of the top social media platforms for digital marketing.