6 Trending Topics in SEO Today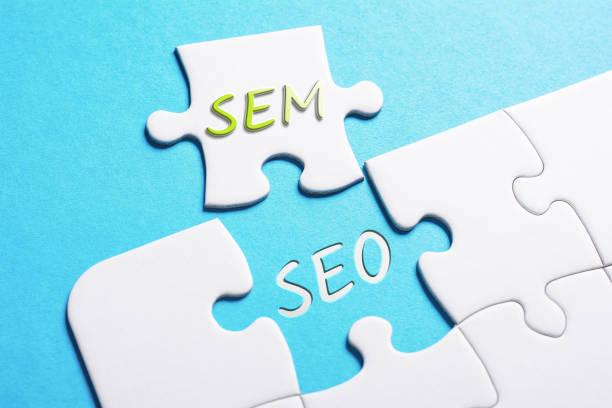 As more and more companies move towards using search engine optimization (SEO) tools in digital marketing or other advertising fields, the trends in SEO writing are changing and evolving by the day. 
For example, SEO marketing in Denver has become a pillar of the local digital marketing game, with companies from the healthcare field to architecture to fitness all taking advantage of the tool to drive more traffic and attention to their sites. According to Yahoo News, the global agencies SEO services market is expected to grow from $41.97 billion in 2021 to $51.25 billion in 2022 at a compound annual growth rate (CAGR) of 22.1 percent, with expected growth to  $108.89 billion in 2026 at a CAGR of 20.7 percent. 
The growth is largely attributed to companies bouncing back after-effects in the market brought on by the pandemic. In this article, we'll detail six emerging trends in the SEO industry, and make points about the direction of digital marketing as a whole in regards to SEO practices using Semrush, a platform used in SEO for keyword research and online ranking data. 
1. Artificial Intelligence Is Expected to Play a Larger Role Going Forward 
As artificial intelligence is becoming more present in everyday life, SEO practices are leaning heavily into AI as well. RankBrain, Google's AI algorithm, plays a key role in the ranking factors for SERPs, or search engine result pages — what shows up when you Google something. Google scientists who developed RankBrain have been impressed with its ability to learn and improve, making it a key figure to keep an eye on in SEO marketing of the future. 
AI allows researchers to receive customized results based on their searches in the past, their locations, and several other contributing factors. In short, search engines are learning exactly what their users are searching for. 
2. Predictive Search Is Constantly Improving 
Discover, another Google-based AI tool, provides recommendations for content using previous searches and user habits. Location history, browsing history, app usage, calendars, search history, and home versus work locations all appear to be relevant factors in predictive search, according to Semrush. 
So as searching becomes a faster and easier process, AI technology is saving users time by monitoring their web behavior and predicting what the user is looking for. As these tools continue to develop, optimization is expected to improve exponentially.
3. Image Optimization Is Taking Another Step Forward in Searching 
Image SEO is emerging as a new and exciting tool, optimizing images to attract more traffic from search engines. Optimizing images will help your company rank higher in Google Images, for example. 
According to Semrush, Google Image searches account for nearly 23 percent of all Google searches. Images are also important aspects of on-page SEO. Using alternative text (alt text), or written descriptions of images, should also be optimized to rank higher in searches. Making sure your images align with your written content can help users better understand your company or services. Some tips for optimizing image SEO include: 
Use high-quality, relevant images 

Customize the file name, and label the photo file so its relevant to the corresponding content on the page 

Use alt tags

Add images to your site map, making them easier to crawl 
4. Semantically-Related Keywords Will Be More Prominent 
Primary keywords aren't the only important focus anymore. In fact, search engines are now attempting to analyze a user's intent in their search. Semantic search "was created to better understand search intent through a search query's contextual meaning." 
This means asking specific questions in search engines is providing results trying to make out exactly what you mean and what you're looking for. Google, and other search engines, are looking to return less basic keywords and relevance, and instead tailor their results to the specific question you're asking. It uses relationships between words to better produce as accurate a result as possible. 
5. Mobile-Friendliness Is Impacting Search Engines 
Everything is moving mobile, including the way a search engine looks at versions of a website. In other words, Google increasingly sees the mobile version of a website as the primary version, compared to a desktop version, affecting how results are presented to a user. Using Google's free mobile-friendly test, you can determine how effective your company's mobile site really is, and adjust accordingly. Then, using Google Search Console, you can review your mobile usability report. User-friendly websites get more traffic and allow users to explore and assess your company or product efficiently. Some stats and tips about mobile-friendly SEO practices are listed below: 
Nearly 73% of internet users

will access the internet solely via mobile devices by 2025.

Remove any "disallow directive" tools to allow Google to crawl your URLs

Use the same meta robots tags on both the desktop and mobile sites
6. Video Prominence Is Emerging In Strong SEO Strategies 
Video is emerging as the most popular way people consume content. With Youtube, TikTok, and Instagram reels all skyrocketing in modern social media use, optimizing video content for your company or product will soon become a must for effective SEO campaigns. 
Like images, make sure to optimize your video channel name and description. Make sure to not overstuff keywords in the description, but focus on a user-friendly approach that provides a clear synopsis about what your channel is about. 
Otherwise, keywords are still essential. Use auto-complete features to see what users are searching for in your topic, then build your keywords appropriately. 
Overview
Among other trends, the future of SEO is largely moving toward user-friendly, easy-to-consume content. Keywords are still as important as they always were, but research finds user- and mobile-friendly applications are crucial in building successful SEO campaigns in 2022 and beyond. 

Artificial intelligence is learning how users are asking questions in search engines, and responding using context-based conclusions based on previous searches. It's looking at the semantics of a search as well as its keywords, and specializes its search results accordingly using location, search history, and other factors. 

Visual approaches, like optimizing video and image content, are taking on a larger role for users searching for and finding content online and corresponding visual strategies to relevant content on webpages.