Unblock Websites: 5 Solutions for You Should Know
We browse hundreds of websites on a regular basis however there are times when we are locked out on a few of our favourite websites. If you know the trick, it becomes easy for you to access blocked websites and its content. There can be numerous reasons for blocked websites. Some are restricted as per geographical locations while others are blocked through some policies. Using Proxy is one of the quick fixes however this article is going to explore more possibilities on how to unblock Websites.
1. Unblock Using Systweak VPN
VPN is one of the most effective and easiest methods to unblock blocked websites. If you are not a tech-savvy person and are not aware of the tips and tricks on how to unblock websites, the simplest thing you can do is use a VPN. All you need to do is turn ON the VPN and you are all set.
Systweak VPN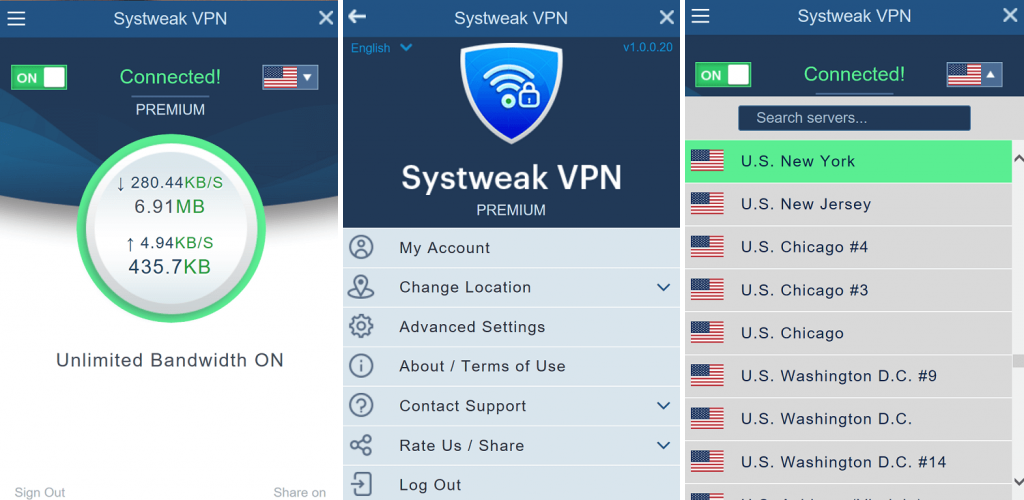 Systweak VPN is loaded with multiple features to strengthen security, privacy and anonymity of the user while offering the highest speed and transmission rate. You can hide your IP address, with autogenerated dummy IP addresses, hide your activity over the web without revealing your geographical location, searches, history, interest and other confidential information.
Systweak VPN Features
Compatible with latest Windows versions 10, 8.1, 8 & 7
Inbuilt 'Kill Switch' to safeguard your data during connection drops
Protect your data, identity, and IP address when connecting to unsecured servers
AES-256-bit military-grade encryption offers the highest security on your device across the globe
Creates a secure tunnel for your data using Internet Key Exchange Version 2 (IKev2)
Offers best-in-class connectivity, robust security and privacy of data
Setting up a VPN is extremely easy. All you need to do is download and install the VPN client on your computer and sign up for a VPN account. Turn ON the VPN and select your favourite country-specific location server from the list and connect to the internet. You can look for more information on the Official Website of Systweak VPN to explore, download and try it for free.
2. Use a Proxy Server
A proxy server has some advantages over the VPN as it doesn't require any download or installation. If you don't have permission to download and install new software, this is how to unblock websites at school, universities or cybercafe. You can easily bypass blocked websites and surf your favourite content. There are a lot of proxy servers available when you search for Proxy servers on Google but none of them is permanent as they keep on getting blocked.
Proxy servers have some disadvantages as well. The biggest disadvantage is they are unsafe to use. Most of the proxy servers used are free and loaded with a lot of advertisements, redirectors, and bugs. These proxy sites collect and sell user data to run their expenses. If it is just a fun experiment, you can try free proxy servers however for confidential or sensitive data, it is suggested to use a VPN client.
3.  Use Tor Browser
Tor Browsers are the next alternatives for those who don't know how to unblock websites and browse restricted content. The advantages are that it's free to use however you will always look suspicious and won't be able to build the trust factor. You might also experience some performance issues with Tor Browser. There are numerous Tor Browsers available on the web however the best ones are TorProject, Brave, Chromium, Comodo and more.
Download any Tor Browser (The Onion Router) that transmits data by routing it through multiple nodes to make it anonymous. Your IP gets shuffled multiple times and your geolocation, data, privacy stays intact through this multi-layered transmitting system eventually slowing down the process.
4. Create Tiny URLs
If you wish to view a video on YouTube however YouTube is blocked on your network, you can use URL shortener websites to create tiny links that don't keep YouTube in the link. You simply need to browse through the TinyURL site on a different system and paste the link that you wish to view on your blocked computer. Click on the 'Make TinyURL' button and it will generate a shorter URL that you can use on the blocked computer and access unblocked websites.
5.  Use Google Cache
Not everybody is aware of Google Cache on browsers that can open an older version of the content if the website is blocked. Google Cache contains snapshots of HTML files that are mostly in raw format without images. You can try searching for the website on Google and click on the black arrow that looks like a small black triangle to click on 'Cached' option.
Summing Up
Normally whenever users encounter a blocked website, they consider it as the website is faulty or the link is broken. But if they learn how to unblock Websites and streaming content in restricted countries or make use of country-specific coupon codes, they can avail huge benefits. A VPN Client not only unblocks a blocked content but also comes with a lot of other benefits to safeguard your data, privacy and anonymity. If you are on a business trip and you face problem accessing your company network, CRM, websites or any other confidential data, you can always ask for a secured VPN to connect to your private network. Your safety is just a click away with a secured VPN!