VPN for Dummies: Detailed Guide for Beginners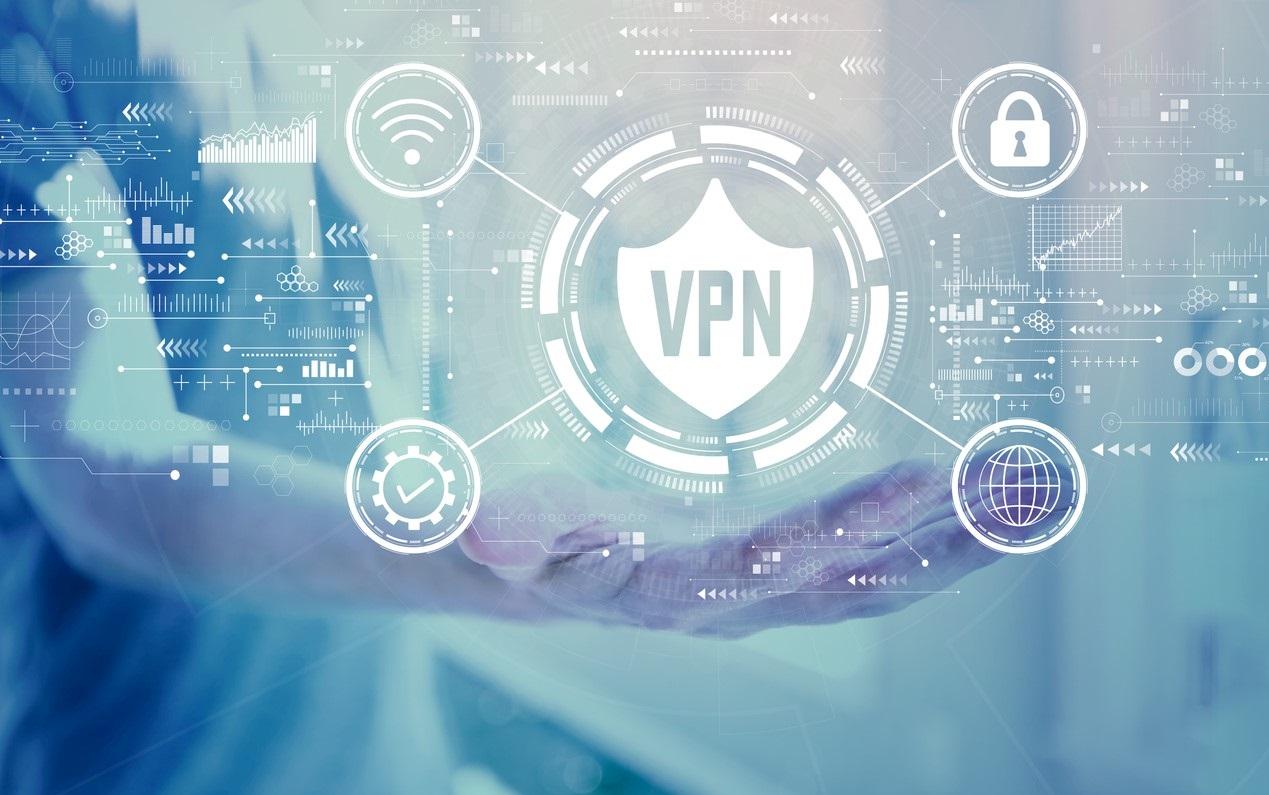 A computer without the internet is a dummy device that can never give you any new information. If you connect your computer to a personal network, you know that your connection is secure and there is nobody else connected to this network. You can access whatever is allowed by your ISP. Your privacy, authority or security is all in your hands.
A Virtual Private Network (VPN) can be termed as a private network that is walled off from everyone else and used only for your inner circle. School internet, internet service in Government bodies, or your office private network is can be termed as sheer examples of a Private Network. Now, what does 'Virtual' stand for here? Let's explore more about VPN, best VPN services, Pros, Cons and features of a VPN in this VPN for dummies: Detailed Guide for Beginners!
What is a VPN?
A Virtual Private Network (VPN) is a private tunnel that allows you to connect to the internet through a virtual network that communicates to your Internet Service Provider (ISP). VPN creates a secure tunnel to safeguard your privacy and makes you anonymous while surfing over the web. All the data that is transmitted goes through a secured tunnel in an encrypted form to keep your privacy intact.
Why Do We Need A VPN?
Access censored content in restricted locations
Access secured business network while travelling across the globe
Bypass geographical restrictions on YouTube, Facebook and other websites
Access to your favourite streaming sites like Netflix, Hulu or Amazon Prime anywhere
Hide your location, IP address, DNS and other system details while going anonymous
Secure your data and privacy on public hotspots and untrustworthy Wi-Fi networks
Keep your browser activity confidential and hidden from your ISP
Access your home network while you are away from home
Download torrents on a secured tunnel
How Does a VPN Work?
VPN configures its settings with the ISP and creates a secured tunnel to send or receive data through AES 256-bit military-grade encryption. It allows you to connect to the internet through the ISP but blindfolds your ISP so that ISP can't see your activity over the web. You can connect to different servers and access country-specific deals, offers, coupons. Check the best VPN for gaming.
If there is any geographical restriction on any content like Netflix, Hulu, Facebook, YouTube, or any other streaming website by the ISP, you can connect through a different server and access the restricted content. Countries like Russia, Dubai, China, etc. have restrictions on a lot of websites. If you are in one of these countries and wish to bypass geographical restrictions, you can simply use a VPN and access the content.
Best VPN Service: Systweak VPN
There are numerous VPN clients that offer services across the globe. We have reviewed the top 10 VPN services however listed the one that has ranked #1 on our list. There are various factors that need to be considered while choosing the best VPN service for your network.
| | | |
| --- | --- | --- |
| Overview | Rating | Performance |
| Features | 90% | Excellent |
| Pricing | 94% | Excellent |
| User-Friendliness | 100% | Excellent |
| Speed | 85% | Very Good |
| Security | 98% | Excellent |
| Privacy | 100% | Excellent |
| Streaming Performance | 100% | Excellent |
| Customer Service | 100% | Excellent |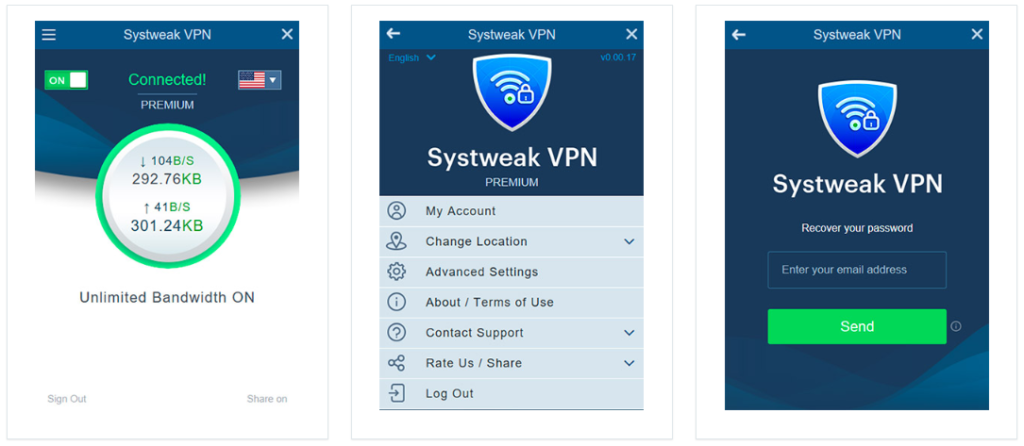 Systweak VPN
Systweak VPN is ranked as the best VPN service in 2021 with millions of happy customers. It is compatible with Windows 10, 8.1, 8 & 7 (SP1) to offer you 100% anonymity and privacy when you go online. It hides your IP address and other critical information to make you go anonymous on a public or private network. Systweak VPN allows you to send and receive any data, download official content, browse your favourite web-streaming with AES 256-bit military-grade encryption tunnel. It helps you avoid ISP throttling, bypass censorship, browse through restricted content, diffuse geographical restrictions and offer cutting edge security technology.
Price: USD $9.95 / Month, $71.40 / Year
Platform: Windows 10, 8.1, 8 & 7 (SP1)
Systweak VPN Features
Avoid ISP Throttling
No limit on streaming websites
100% Anonymity Guaranteed
Hide IP, DNS, Subnet, Login Details, etc.
Kill Switch for Added Protection
Secured even with failed or dropped connections
Zero Log Policy
No traces with AES 256-bit military-grade secured encrypted tunnels
Security at its Best on Public Networks
Securely connect to Wi-Fi at the airport, cafe, hotspots, library, or other public networks
Explore Restricted Global Content
Google, Netflix, YouTube, Amazon Prime, BBC, Hulu, Facebook and others
Supports Multiple Protocols
OpenVPN, PPTP, L2TP & Internet Key Exchange Version 2 (IKev2)
Biggest Global Network Coverage
Over 4500+ servers in 200+ locations in 53+ countries
Best Value VPN
USD $9.95 / Month, $71.40 / Year
Pros:
Zero Log policy leaves no traces behind
AES 256-Bit Military Grade encryption tunnelling
4500+ Secured servers in 200+ locations in 53+ countries
Instant customer service with a 100% money-back guarantee
Kill Switch for DNS leak protection on Public Wi-Fi and hotspots
Best value VPN service yet most reliable and secured connectivity
Unblock streaming or Facebook, YouTube, Netflix, Hulu, Amazon, Google, etc.
Fully compatible with PPTP, L2TP, (IKev2) & Open VPN protocols
Go anonymous while banking or shopping on eCommerce sites
Kill Switch prevents data visibility during dropped signals
Avoid ISP throttling levied by your ISP while streaming
Best reliability and security on Windows platform
SmartDNS switch for lightning-fast streaming
Cons:
Search for streaming servers
Not compatible with macOS, iOS or Android
Voice support not available
Summing Up
This VPN for dummies is a complete guide on what a VPN is and how does it work. You have also explored the functionality, benefits, features and usage of a VPN connection. Systweak VPN gives you the highest number of services to connect across the globe with similar service and features. Keep your anonymity private and confidential while working on restricted content and securely browse your official content, CRM or official communication without any restrictions. Happy Computing!