What Are the 5 Principles of Logo Designing
The main purpose of the Logo is to show your brand to the audience in a pictorial pattern and distinguish your brand from other brands. It makes the viewer determine whether they would buy a product from a brand.
Logo designing is an essential part of business tactics as it represents the whole brand. That makes it quite difficult and overwhelming. It isn't that hard if you are experienced in the basic principle of Graphic designing and you have a solid plan.                                                                                                                        
5 Principles of Logo Designing That You Should Keep in Mind
The 5 principles that you should keep in mind while designing a logo for a brand are:
Simplicity
Memorability
Versatility
Modern but timeless
Relevancy
Simplicity
The main principle of logo designing is its simplicity. Complex designing doesn't help in any way as it doesn't come across the minds of the consumers. Great brands such as Microsoft, Apple, etc. made their logo design as simple as possible so it can be remembered by the consumers.
Smart choices should be made in this step as it is very crucial. The simpler, the better. When you are designing a logo, the elements that should be used, font sizes, and the overlapping of elements should be done in a simpler manner. Complex use of elements in logo designs makes it more complicated and uneasy. Spacing should be done to add a simpler touch to the logo.
It should also be noted that without simplicity, the principles such as memorability or versatility are of no use. An example can be taken from the brand name 'Nike'. It has nothing more than a monochrome tick.
One thing that should be in mind is that you have to make your original logo design. Do not copy any other brand logo; that would put you down. Does some research in the industry you're in and try to make your simple original designs?
Memorability
A logo design should be simple to be able to be memorized by the consumer but it needs to be different to attract others' attention. Famous logo designs such as Starbucks, Apple, or Nike have particular designs; each simple but having different attractive points. These famous brand logos are memorized by the consumer not just because we keep seeing it but because it stands out in their own way.
When designing a logo, the first thing that should be in mind is that it represents the whole brand. People tend to be very familiar with the logo rather than the brand. It should have its own uniqueness making it memorable in the consumer's market.
Color combination also plays a very crucial role in determining the uniqueness of the logos. Simple designs and basic colors like black and white add more attractiveness to the logos. Complex patterns, elements, and colors do not interact well in logos design. Another crucial role of colors in designing logos is it affects consumers' emotions. Let us take an example of the red color, psychologist says that it triggers hunger. That's why most restaurants such as McDonald's have red in them. The logo of Toys R Us is bright with different variant colors which makes it quite attractive to kids.
Versatility
The logo can appear on any type of media be it a newspaper, or on billboards. One thing that should be in mind before designing a logo is that it should look good on any type of background; the colors shouldn't fade or flinch away. The details of the logo should always be visible whether the background is light or dark. This is done if the elements are balanced and are in proportions. Proportion is basically the weight of elements that are used in a logo.
The balance between elements helps in making the logo symmetrical. Asymmetrical logos can also be designed if the elements are balanced steadily.
Another important part is it should be scalable. It should be resizable and can adjust to any size be it in a pen, mug, or billboard. The content of the logo should be visible even on smartphones, smartwatches, or PCs.
This may also relate to the point of simplicity in logo designing as the more complex elements inside a logo makes it more difficult to fit when re-shaped.
Modern but Timeless
Be modern but never get on trends when designing a logo. Trends fade away so would the trendy logo that is designed. When designing a logo, your design should be timeless i.e. it shouldn't fade away with time as consumers lose interest in trends.
The logo should be the same even after ten or twenty years. Being timeless is an essential goal to achieve while designing a logo for the company. It can be achieved by having a strong concept and forgetting about trends.
Some logo designs such as UPS or Burger King did a little modification to their logo but the elements that are used are the same.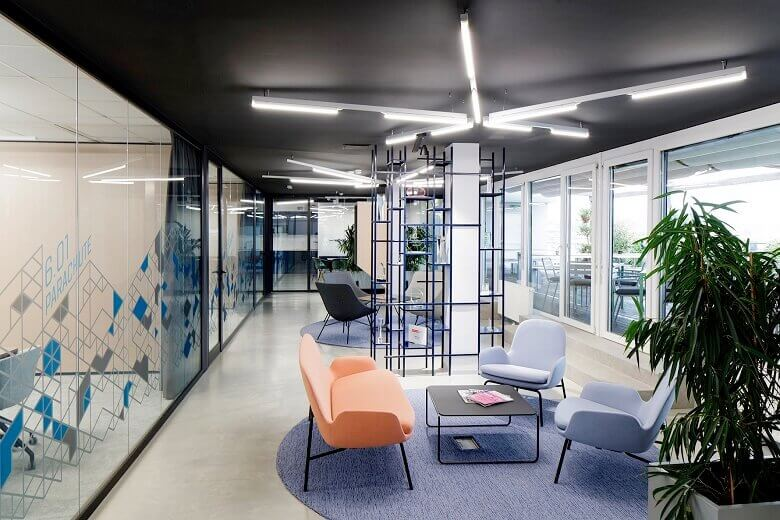 Relevancy
The last but not the least step in designing your logo is the business-consumer interaction. Is the design relevant to the consumer's needs? Is it appropriate for intended consumers? While designing a logo, one should keep in mind that it should be relevant to the intended audience.
For example, the logo for Toyshop is bright and colorful while the logo of a law firm cannot be the same.    

Final Words!
Your logo is the face of the brand. You have a huge responsibility to design a logo appropriate to the company and its intended consumers. These principles are here to help you out. If you keep these principles in your mind, it would lead you in designing a better logo.