Why Moz Rank Checker is a Powerful Tool for SEO Experts
Staying ahead of the curve has become a must in the fiercely competitive world of SEO, where every click and conversion counts. SEO professionals work tirelessly to improve their websites' rankings on search engine result pages (SERPs). They rely on organic traffic to achieve their commercial goals.
Amidst this ever-changing scenario, one tool that has emerged as the go-to partner for SEO specialists is Moz Rank Checker. This blog aims at exploring the many reasons for Moz Rank Checker's ascension to indispensable status.
What is Moz Rank Checker?
Moz Rank Checker is one of the most famous and dependable metrics to measure the authority of domains or web pages. Moz developed the metric "Mozrank" to calculate the search engine optimization rating of certain web pages or websites. Many web admins and SEO experts use Moz Rank as a reference point for optimizing search engines.
Moz Rank scores are calculated on a scale from 1 to 10, with ten being the highest and one the lowest Moz rating. The Moz ranking of particular web pages is based on the popularity of the linked pages. This statement implies that when the linking pages have a high Moz Rank, the receiving page of those links is likely to have a high Moz Rank Checker as well.
How Does Moz Rank Checker Help?
The following are the top seven benefits of utilizing Moz Rank Checker. Let's learn more about them.
Comprehensive Rank Tracking
The ability to accurately track website rankings is at the very core of every efficient SEO strategy. Moz Rank Checker gives a detailed study of a website's ranks on major search engines, including Google and Bing. This program continuously monitors keyword placements over time.
It provides SEO experts with vital insights into the performance of their websites. This information allows them to make informed decisions to optimize their strategies. They can also increase the visibility of the websites and improve their overall search engine performance.
Keyword Research and Analysis
Keywords play a crucial role in achieving SEO success, serving as the cornerstone of effective optimization strategies. Moz Rank Checker enhances this aspect with its robust keyword research and analysis function, empowering SEO experts to delve into new keyword opportunities and evaluate the performance of their existing keywords.
By adopting this data-driven approach, SEO specialists can fine-tune their content and target with precision, ensuring they connect with the right audience and capitalize on the full potential of organic traffic. With Moz Rank Checker as a powerful ally, SEO experts can navigate the ever-changing digital landscape with confidence and achieve remarkable outcomes for their clients or businesses.
Competitive Analysis
The tool proves to be an invaluable tool in this regard by facilitating comprehensive competitor analysis. SEO experts can easily compare the rankings of their websites with those of their rivals, gaining valuable insights into their relative positions in search engine results.
Armed with this knowledge, SEO experts can make informed decisions and adapt their strategies to secure a competitive advantage in search rankings. With Moz Rank Checker as a strategic ally, SEO experts can confidently navigate the competitive landscape and position their websites for greater visibility and success.
Backlink Analysis
Moz Rank Checker plays a pivotal role in this aspect by offering a comprehensive backlink analysis, enabling SEO experts to gain a deeper understanding of their website's linking profile. This insight assists them in identifying valuable link-building opportunities that can greatly boost their website's authority.
It also increases credibility in the eyes of search engines. By meticulously assessing the quality and quantity of backlinks, SEO professionals can formulate targeted and effective link-building strategies, setting the stage for improved search engine rankings and heightened organic visibility.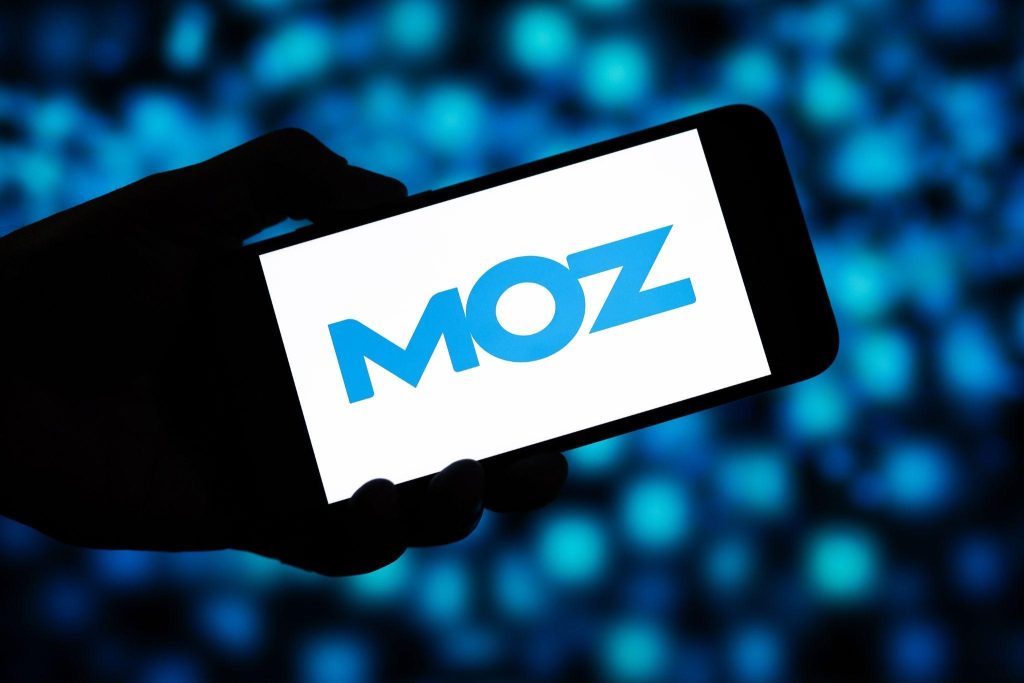 Site Crawlability and Technical SEO
In order to score highly in searches, a website must be technically sound. Moz Rank Checker provides valuable information about a website's crawlability and technical SEO performance. From spotting broken links to assessing site structure, the tool assists SEO professionals in identifying potential issues that are impeding their website's ability to rank highly. This data enables SEO experts to make essential changes and improve the health of their websites.
Performance Tracking
Effective SEO is an ongoing process that needs constant monitoring and optimization. Moz Rank Checker's performance tracking feature allows SEO experts to gauge the impact of their efforts over time. By measuring key performance metrics, such as organic traffic, bounce rates, and conversion rates, SEO professionals can evaluate the success of their strategies and make data-backed adjustments for continuous improvement.
Customized Reporting
SEO experts must deliver clear and succinct reports to customers or stakeholders. Moz Rank Checker includes configurable reporting options, allowing professionals to create branded reports that address specific requirements. These reports provide clients with a clear picture of progress, the influence of tactics, and the total return on investment (ROI). Moz Rank Checker's thorough reporting function guarantees that SEO experts can effectively communicate to their clients the success and effectiveness of their initiatives, promoting trust and long-term partnerships.
Ending Note
Moz Rank Checker shines as an indispensable ally for SEO experts, providing them with the ability to refine strategies and attain exceptional outcomes for clients and businesses alike. It empowers SEO professionals with the means to optimize their approaches, enabling them to secure remarkable results in the ever-evolving digital landscape.
While Moz Rank Checker is undoubtedly a powerful tool for SEO experts, teaming up with a digital marketing agency like AdLift can take your SEO strategy to new heights. Seeking to enhance your SEO endeavors? Connect with Adlift and discover the full spectrum of your digital impact!