10 best marketing tips for your product visibility in the market
Today's market has been crowded with a list of unending brands in almost every product domain. This rush is giving a tough time to the newcomers and even the ones already existing in the market. In such a case, it has become crucial for all the product brands to adopt multiple ways to keep their products hot selling in the market.
Below are the 10 effective marketing tips that you can use to make your product visible in the market.
1-Blogging:
Blogging is one of the most effective strategies to market your products and earn potential customers. It can help you to share all the details, qualities, and user benefits of your products in your blog post. Make sure to use simple language and take assistance from real examples to make your blog more engaging and able to develop customers' interest in your product.
2- Offer Discounts: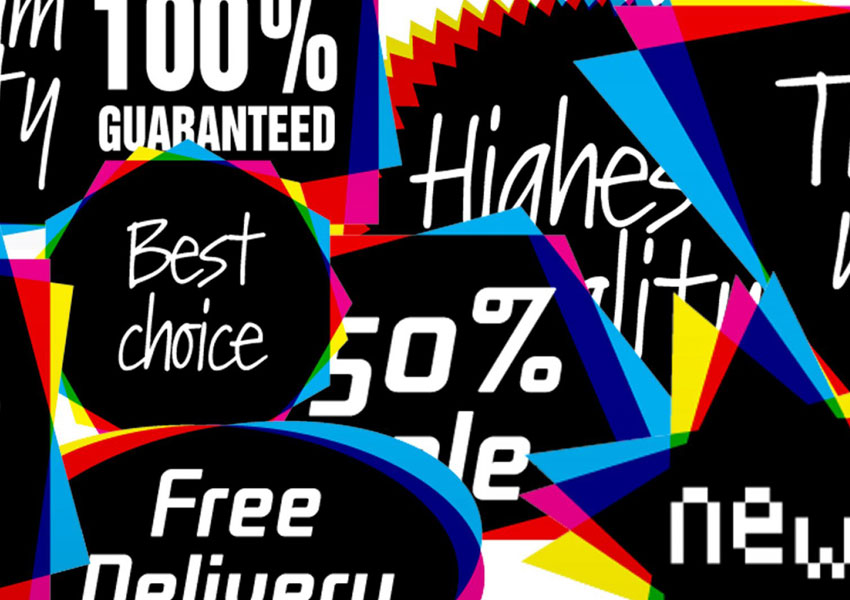 Customers are more likely to the products that are available to them at discounted prices as compare to the market. Therefore, offering discounts on your products could be a working idea for their better marketing. You can also make different product deals on discount prices to fascinate the customers or can give by one get one free offer to have people's attention on your products.
3- Television Adds:
Media is a strong platform for promoting your products. Research claims that the average individual in the US spends 238 minutes watching television every day. This means that he comes across numerous commercials, hence you can also bring your product to the notice of the masses through this way. Just make sure that your commercial must be colorful and festive enough to grab the viewer's attention and convince him to rush to you. Though T.V. advertisement can be a little expensive but spending a little to get something bigger is not a loss-making deal.
4- Giveaways:
Giveaways on your products are one of the most effective tips to promote your products rapidly in the market. You mostly have seen different sharing posts with captions like share with your 10 friends and get a chance to win an exclusive burger deal or a set of makeup products. This is marketing and if you also want your product brand to grow rapidly offer a giveaway at least once every three to four months. This way your brand's followers' chain will increase and it will remain at the top rank in the market.
5- Custom Packaging:
Packaging plays a vital role in attracting customers to the product, you just need to make it a little festive and you are all set. For example, if you are meant to promote your makeup products in the market you can use custom makeup boxes as they allow you to be creative with the packaging. You can use colorful designs, finishing options, logos, and much more to make the box rich in aesthetics. This way your product will be a little loud in presentation and customers will automatically drag towards it while entering the retail store.
6- Use of Flexes:
Flexes are also an efficient way to promote the product among the masses. You can design the flex for your existing product or a new product with stylish fonts and rich graphical illustrations. These factors collectively are responsible for engaging customers with your products' flex advertisement creating an urge to know a little more about them and for shopping them.
7- Social Media Campaigns:
Social media is the best platform to promote your products in the 21st century. The reason is the majority of people are in touch with multiple social apps like Facebook, Instagram, and others in their daily routine. In such a case, running your product campaigns on these apps can really help your brand to grow and reach maximum people. You can go for product ads as well to let the customers know about your product's existence in the market.
8- Ask Customers for Reviews:
Asking customers for a product review is also one of the best strategies to promote your products. When they share their reviews on their social media accounts their circle comes to know about your products. This way your products get fame in less time and your customer connections increases leading you to better business sales and profit. You can also send PR packages to your customers with a large fan following so that they can promote your brand and it can reach the masses quickly.
9- Collaborate with Big Brands:
Collaborations with reputable names in your product domain can help your products in earning fame. For example, if you are a ketchup seller at a smaller level you can collaborate with a reputable noodles brand and can offer a free small ketchup pouch for promotion purposes. This way, whenever someone will buy noodles, he will come to know about your ketchup brand and will consider you on the list next time purchasing the product.
10– Sponsor in Public Events:
Sponsoring in public events like concerts, award shows serve you as the biggest threat for promoting your brand. It is because a large number of people join such events and it's a great opportunity to introduce your brand to them. The logo of your brand on the flexes in the event, and the announcement of your brand name in the list of sponsors of the event repeatedly make it stay in their minds. It also creates an urge among them to know about you and shop from you.