5 Reasons to Get Automated Appointment Reminders for Your Business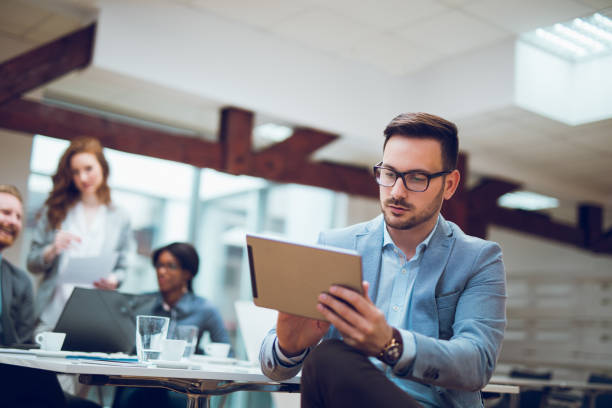 It is quite frustrating when you have carved out time in your day to meet with a prospect or client and have them not show up for the appointment. Upon calling them they end up sighing and apologizing profusely because they forgot, yet again, that you had scheduled a meeting for that day.
Well, there is a way to avoid the inconvenience that comes with such incidents: send them a reminder. In our fast-paced world full of to-do lists and errands, it is easy to forget, but with a system of automated reminders, it is possible to keep track of the important things.
With the use of appointment reminders from AppointmentReminders.com, you can be able to tell your clients via email, text, phone, or fax when the next appointment with you is scheduled to be held. The great thing about these reminders is their versatile nature, meaning they can be used in any industry. You can use them as a dentist, a realtor, a therapist, or a driver.
Here are some benefits that come with using appointment reminders for your business:
Reduce appointment no-shows:
Statistics have shown that the use of appointment reminders has reduced the no-show rate to 5%. When your clients are reminded early on, they can certify their attendance in a good time. In case of a cancellation, you can also be able to know early on how to manage yours and your staffs' time accordingly. It has been shown that one of the most common reasons that clients miss their appointment is because they forgot.
Increase revenue
A missed appointment is a missed chance to earn revenue for the business. The cumulative loss made by every appointment no-show compounds a huge amount at the end of the business year. Also, once you move to using automated appointment reminders, a lot of the managerial and administrative duties are relieved from you, and you get more time to focus on improving your service quality. Having the opportunity to know who is not coming ahead of time will help you to fill out the empty time-spaces that you have in between.
Easy to use
Setting up appointment reminders is a very easy process. You can choose to use outside hosting services or buy the hardware that hosts the services. Outside hosting can include apps or companies. The service works by uploading existing contacts and calendar information on the platform and then sending them out through the platform that the recipient chose i.e. text, e-mail, or fax.
There are so many reminders you can send out here from appointment reminders, upgrades, pay dates to expirations. They also notify you when the recipient responds. At the end of the person receiving the reminder, all they have to do is send back a text or email.
Gives clients 24/7 access
Through the e-mail address or phone number for your firm or business, a client can be able to reach out at any time with enquiries. You also get to respond to them very fast and easily. Sometimes, clients may tend to go as far as changing service providers rather than facing the embarrassment of a missed appointment, and having a system that allows for fluent communication can help avoid this. Great communication breeds customer loyalty, and reminders will give you just that by providing communication around the clock.
Saves time
There is less time taken to call every client, as the process is now automated. You also get to know how to work around your time when cancellations are done early on by clients. Your staff is engaged in other things or attends to other clients as opposed to just sitting and waiting without knowing if a customer will show up or not.
Customer relations are at the heart of profit and success for a business. Using automatic appointment reminders helps to make sure that you and your customers have a great and smooth relationship. All it takes is to decide which platform to use, integrate your data, and start sending those reminders.