5 Tips To Choose The Best Salesforce Experts
Entrepreneurs launch their businesses with the primary goal of reaching as many clients as possible. The initial stages may be frightening, challenging, and confusing since you'll be walking into the unknown.
Being alone ranger will do more harm than good to your business as you'll need all the help you can get. Additionally, the digital era has various packages and options to help steer your business in the right direction.
If you're looking to recruit Salesforce's services, here are tips to help you land the best experts available.
1.  Settle For An All-rounded Expert
Your business will need polished guidance and general direction in all spheres. Your preferred Salesforce consulting company expert must possess a wide array of skills that will be crucial to elevating your business to greater heights. Here are essential areas that your Salesforce expert should master:
Sales
This is the founding basis of starting a business, and you must nurture it at all costs. Your Salesforce experts should have a significant duration of experience in all matters related to sales.
Automation is a critical factor that helps speed up the process of sales. Work closely with your Salesforce expert, who will give you all the insights that unlock doors critical in the world of business.
Project Management
An efficient Salesforce expert understands project management all too well because they've been in the industry for a couple of years and attained a significant experience level.
Not only have they enforced them in the online platform, but they have used them in real-life situations and became successful. Your consultant works tirelessly to ensure that your projects are on the right track and are always up and running in the right direction.If you want to learn about Salesforce yourself, it's recommended that you join the Salesforce course today.
Technology
Salesforce bases most of its operations on technology and only works with consultants that are wired for it. Ideally, your Salesforce expert should support the integrations that your company is looking to make and offer their professional advice on the same.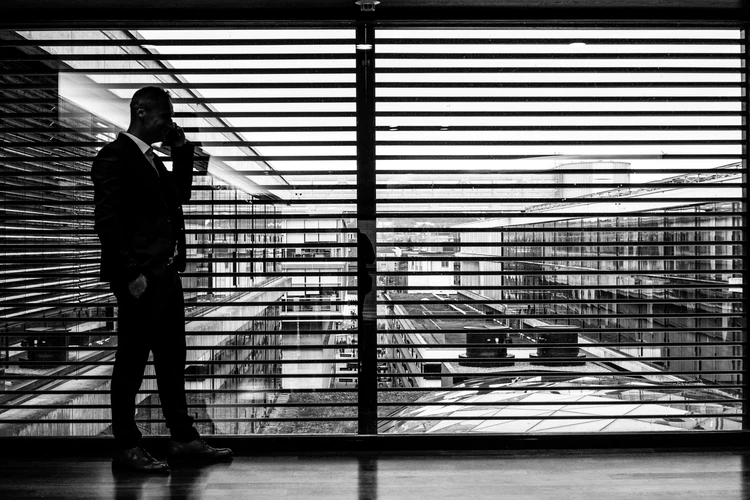 2.   Carry Out Heavy Research
Whether your company is at the starting point or has been around for a long time, working with experts is crucial to boosting its performance. Widen your research scope as this will be beneficial to finding the right people to work with.
Roam all the spheres of the internet in search of the best Salesforce consultants. Most of them are well established online and are looking to work with businesses online and offline.
Ask around from trusted business partners as they may have interacted with them at some point. Networking is a vital step that makes businesses grow in leaps and bounds.
Once you get the names of the consultants you're looking for, avoid hiring them immediately. Vet them and get to know what other skills they possess. Hiring at the word of your colleagues and partners is a risky venture as you stand to gain or lose it all.
What's more, be careful about the sources you deem useful and credible. Check out reviews and ratings, mostly if you prefer to carry out your research online. Salesforce is a large contributor to the mushrooming and growth of businesses online and offline.
3.   Provide Ongoing Support
Book an appointment with the Salesforce expert you wish to hire and discuss all the crucial points related to their services. For instance, get to know whether they will follow up on your business's progress even after its groundbreaking success.
Ongoing support is vital for the growth and expansion of your company. Settle for a consultant whose core focus is to contribute broadly towards the betterment of your business.
What's more, they give you updates on upcoming offers that will greatly benefit your company. They are always on the lookout for great deals and consult you before making any move.
4.   Focus On The Certifications
Salesforce Developer Certification is keen on award certifications to its best-performing agents and employees. These certifications are useful tools when looking for exceptional people to work with.
What's more, you are assured of efficient and excellent delivery of services. However, be on the lookout for forged certifications and awards that are not in any way original.
Delve deeper and get the facts straight to avoid getting tricked and duped. Verify the certifications to be sure that you're handing your business over to the real experts.
The certifications in question aim to bring out the proper skills that the holders possess. Each one is awarded in different tiers according to their contributions to the companies they have been assigned.
5.   Check On The Budget
It's never enough to only focus on finding a qualified Salesforce expert. Go deeper and check on the financial side of it. Avoid saddling your business with high costs that will end up costing your company in the long run.
Once you settle for a consultant, discuss with them the price they put on their services. Make all the necessary negotiations before hiring them. This will save your business from going down and having to spend so much, especially when it's on the brink of a shutdown.
Final Thoughts
The essence of a Salesforce expert is to enable your business soar in all aspects. Be keen on the one you wish to bring onboard to avoid harming your business in the long haul.