Common Mistakes That Slow Your Mac Down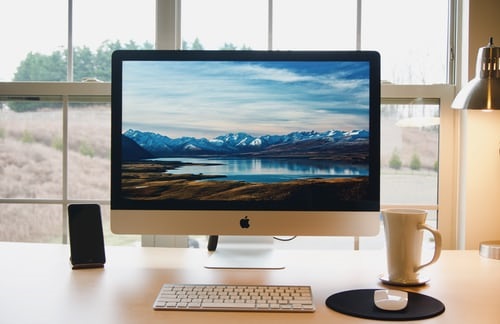 We all wonder why Mac slows down. This article will help you get an answer to your question.
We all believe that Mac machines can never fall ill and will always behave and function like a brand new machine. However, with time we all mess up with it and commit the same common mistakes in Mac that lead to its faulty and poor performance. We all compare Mac to a Windows PC and no doubt it is more advanced and less prone to errors, but as it is said nothing is perfect, even Mac gets slow down due to our negligence. While some of the issues can easily be catered others need patience and time at our part.
This article will walk you through some of the common mistakes that slow down your Mac and their ways to resolve them.
Common Mistakes That Slow Down Your Mac:
Below listed are the most common issues that we face while working on Mac:
1. Cluttered Hard Disk:
This is one of the most found issues on Mac. We all tend to stuff the machine with unwanted data and substantially clutter the storage space that there is no or very less space available. This leads to abnormal functioning, hanging applications, boot errors, etc.
Every Mac needs free storage space for normal and smooth functioning. They create log files, process data and create cache and hence scarcity of storage space leads to abnormalities in Mac.
In order to free up storage space you should:
Optimize your storage space regularly.
Delete unwanted data and applications.
Use an optimization tool.
Purchase an additional space.
Remove duplicate data.
2. Overstuffed Cache and Temporary Files:
Temporary files and cache are created by applications and macOS to make the processing faster. These temporary files get deleted at startup and hence you get a certain amount of free space every time you boot your Mac.
If you want to manually clean the Cache you can simply follow these steps:
Navigate to Finder and then from the Go menu choose the option Go to Folder.
In the Go to Folder window type /Library/Caches and then press the Enter key.
Once done navigate the different folders and delete the contents from them.
If you do not want to take the pain of deleting the cache and other junk on your own you can use TuneupMyMac and use the One Click Cleaning feature that effectively scans the Log files, Cache Files etc and clean them all in one go.
3. Innumerable Installed Applications
With time we install applications on our Mac which is why our Mac slows down. These applications occupy a big amount of storage space and also consume a lot of CPU resources and memory usage leading to poor performance of the Mac machine.
In order to address this common mistake in Mac, we all should keep a close track of the installed applications and remove the unwanted ones.
We can do this by navigating to the Applications folders and Mac and then moving the unwanted application to the Trash or we can use the Uninstaller module from TuneupMyMac.
The Uninstaller module easily scans for all the applications installed on your Mac and lets you remove the applications that are no longer needed.
4. Remove Duplicates From Mac:
Another most common mistake that slows down your Mac is the presence of redundant data. The presence of duplicate images, videos, files, downloads etc makes the Mac to slow down. Unorganized photo library and presence of duplicate data occupies a huge storage space and leads to a sluggish Mac.
Hence in order to free up storage space you should remove duplicate images and data on a regular basis. For this you can use the Duplicate Finder module from TuneupMyMac. The Duplicate Finder module easily lets you choose the scan location and then remove or delete duplicate data.
5. Not Having an Antivirus Application installed on Your Mac:
This is yet another common mistake in Mac that makes a Mac to slow down. We all know that Macs are more safe than Windows and do not get infected as easily as Windows. But that does not mean that they can never be infected by malware or spyware infections.
Users should have an authentic and easy to use utility that can safeguard their Mac machines from any kind of malware/spyware infections. These infections steal sensitive data, lead to system crash, and other abnormalities.
Smart Mac Care from Systweak Software is a one stop solution for this. It effectively scans the Mac for all possible threats and removes them effectively.
Other than this it also helps in cleaning the privacy traces, removing junk files, old downloads. It effectively removes unwanted applications, duplicate data, cache and log files and provide overall optimization to the Mac.
6. Manage Startup Items:
Another reason why Macs slow down is the startup items. There are many applications and programs that load automatically when the system boots up. This not only increases the boot up time but also consumes high Memory usage and hence slows down the overall performance of a Mac. Hence, it is necessary to manage the Startup items. These can easily be managed through the Activity Monitor that displays all the activities and programs running and the space, CPU usage, memory usage etc associated with them.
You can simply choose to end the processes you do not want to run automatically. Other than the manual process, the Startup Apps module of TuneupMyMac allows you to resolve this common mistake in Mac. Using this module you can easily manage, disable, remove or enable startup applications and hence improvise the boot time and the performance of your Mac.
The above mentioned common mistakes that slow down your Mac are the ones that need regular attention. With the solutions provided you can easily manage the Mac and help your Mac perform faster as in an optimized manner.