7 Games To Play While Traveling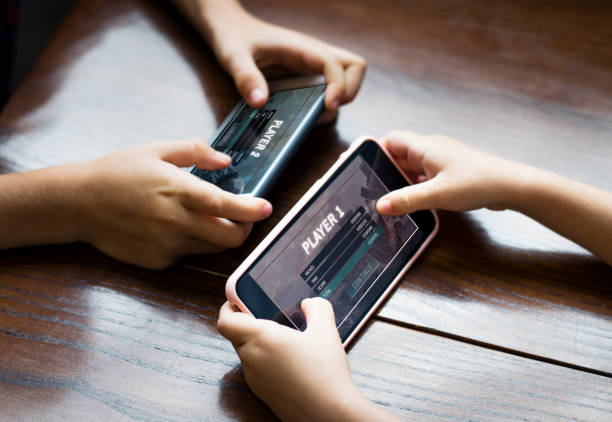 If you are a gaming nerd and playing games all day is your hobby, you may surely have installed the games on your Smartphones. When I was a child, I was a gaming nerd, and playing games was my work and hobby all day.
When I was at home, I played games, and when I was outside, I had games in my brain. But in those days, Smartphones technology was not that advanced as it is now.
Now you can play games on your Android phone that you've never expected on PCs. So then, what is your choice? Don't forget to mention that in our website's comments section.
In this article, I am going to reveal the 6 best games to play while traveling. You can play these games for long hours because they will never make your bor even if you are on a long journey.
So without wasting any time, let me reveal the names of those games that are best for travelers.
7 Best Games To Play While Traveling
Minecraft
GTA 5
Call of Duty Mobile
GRID Autosport
Fortnite
PUBG Mobile
POKEMON GO
These 6 games are the best, and you should install these on your Android Phones. Now let me reveal the category and features of every game I mentioned.
Minecraft
Minecraft is an old game that seems bad, but in reality, it's one of the best games for Android Phones. I can't believe that people play this game for more than 24 hours restlessly. This game makes the viewer bor, but the player who plays this game enjoys it a lot.
This is the first game you should install on your Android Phone before going on a long journey. Minecraft's first version was released in 2011, and it's a Single Player and Multiplayer game. After 2011, several updates arrived in this game, and the developer has improved a lot.
This game has some eye-catchy graphics that attract a newcomer. Its eye-catchy graphics and interesting gameplay have attracted 200 million gamers because 200 million copies of Minecraft were sold till 2020.
Its Single Player mode is fantastic, so is its Multiplayer. You'll enjoy it a lot when you play this game while traveling.
If you want to play the game online, you can always choose the best minecraft servers for free. They allow you to connect with fellow Minecraft players. Best for individuals that prefer multi-player games.
GTA 5
GTA 5 is a single-player action-adventure game developed by Rockstar North in conjunction with many other production houses. It has many weapons to choose from and lots of activities to do. If you're looking for a game that is more on the action-adventure side, this one would be perfect. It is now available for PC, Playstation 4 or Xbox One. The fifth version of this GTA series features a huge map with missions that are so challenging, there are no limits to how far you can go. You can buy GTA 5 mod menus from 
realdudesinc.com
 which allows you to modify your GTA 5 game to make it easier in some areas, or more entertaining.
Call of Duty Mobile
When PUBG was released, it smashed all other games from the market and made records. No game could compete with PUBG Mobile, but Call of Duty developers Activision appeared in the market after some time. They released a game just like PUBG Mobile, and it made records.
Call of Duty Mobile was the first game after PUBG that attracted a lot of people to itself. It's the best game that offers the First-Person Shooter perspective. Indeed PUBG Mobile captured many gamers, but Call of Duty was a famous series with millions of fans. So it was easier for Activision to attract users to Call of Duty Mobile.
The Multiplayer session of the Call of Duty Mobile is outstanding. You can play alone, or else you can add members to your group and defeat the enemies. Call of Duty Mobile offers every type of gameplay, and I've seen many people play this game for more than 24 hours.
If a user plays a game for more than 24 hours, something is exciting in that game, so if you don't get bored while playing a game for 24 hours, why don't install Call of Duty Mobile before traveling to your next destination.
GRID Autosport
After listing some Shooting and Sandbox type games, now let me reveal the name of a popular racing game. When I was a kid, I only knew the name of 1 racing game Need For Speed 2, but now several racing games have arrived in the market, and each game has eye-catchy graphics and stunning gameplay.
GRID Autosport is a racing game developed by Codemasters, and in 2019, it was released for Android. Before 2019, it wasn't available on Android Phones, but now it's available and has attracted many gamers who love racing games.
Its Multiplayer session is outstanding because you are competing with some high-quality racers who are high-level racers. You'll see a lot of competition in the Multiplayer mode because every racer builds his profile and earns stars.
You only earn stars when you win races, and winning races is not that easy as it seems. You've to work hard to win the races and build a reputation.
If you love racing games, then GRID Autosport should be your next install. If you drive the car yourself, then remember GRID Autosport. It makes you excited.
To play high-profile racing games, you must have an immeasurable laptop or PC. These machines must have the caliber to run games at max settings because the graphics of GRID Autosport are high-quality. A simple laptop can never run high-quality games because they don't have a good graphics card.
If you are confused about which laptop is best for GRID Autosport, then read this article. In this article, the author has mentioned the 14 Best Laptops For X Plane 11 game. Now I mentioned the X Plane 11 title because the system requirements of GRID Autosport are the same as of X Plane 11.
So if your laptop can run X Plane 11 smoothly, it will also run GRID Autosport smoothly and at max settings. So don't get confused because the issue of the laptop is resolved.
Fortnite
Fortnite is the best game of all time. When Call of Duty Mobile and PUBG Mobile were not in the market, CS GO (Counter Strike Global Offensive) and Fortnite were the only games that were continuously played and liked by users.
Fortnite is a Survival, Battle Royale, and Sandbox type game, just like minecraft. It's one of the best, whose entire playstyle is different from other games.
You can play this game for long hours and without any problem. You'll enjoy playing this game because its Multiplayer session is outstanding. The Multiplayer session of Fortnite carries many features, and it has landed numerous awards for itself. In 2018, it won 3 awards, and the play continues.
It's 2021, and 2022 is about to start. Still, Fortnite updates are coming, and players are playing this game. This game can easily make the career of a gamer. The price distribution of this game is higher than your expectation. People who are experts in this game have earned millions of dollars.
So it's a good game, and you can make your career in it, plus you can enjoy this game while traveling.
PUBG Mobile
Finally, a game has arrived that broke records of previous decades. This game was the first installment that earned much reputation that any other developer never earned. Call of Duty, GTA, and Need For Speed are the best examples. These studios never became famous on their first release, but I will mention the game has left these studios behind on its first release.
Its name is PUBG Mobile, and it's the only game on the internet that shocked the entire gaming industry because of its unique style. PUBG Mobile was the first game in the Android that earned 1 billion dollars in revenue quickly. Several games in the Android series have earned more than 1 billion dollars, but PUBG Mobile is the fastest grossing 1 billion-dollar game.
It's an open-world action, adventure, and shooting video game released on December 20, 2017. This game is available on several platforms, and its graphics are fantastic. You're able to see a fantastic image quality in any game after GTA 5.
This game is available on Android, but you must have a good smartphone with enough RAM and processor. This game has fantastic graphics, and to run this game smoothly, you need a high-profile smartphone.
PUBG has more than 100 million players, and it earned this reward in just three years. When you install this game on your Android device, you'll not play any other game because of its unique playstyle and great environment.
After installing this game for the first time, you'll delete all other games from your Android device and play this one only. It's my challenge that you'll enjoy this game while traveling.
POKEMON GO
The last game on our list is POKEMON GO, and it's a famous mobile game with countless users. Its playstyle is different from other games because it's an AR (Augmented Reality) video game whose concept is different from other games.
These games were released earlier, but none became famous because this style was not that good. But the developers of POKEMON GO worked hard for 15 years to make this style working. This style was different from other games, but when POKEMON GO was released, everyone was surprised because of this style.
Now people liked this style when they played this game, and this should be the next game that you must add to your travel diary. This game will make your journey good, and you'll not feel bored during travel.
So what's stopping you? Have you read the reviews of these six games I mentioned? If yes, then which one will you download first and play. Mention that in our website's comments section.
Final Words
So these are the 6 best games to play while traveling, and each game has its style. I've mentioned the games of different categories, so people who like shooting games will find one, and some people who like racing games will find one. So that's what I've done, and I'll see you in the next article, Thanks!