6 Ways Video can Boost Your Business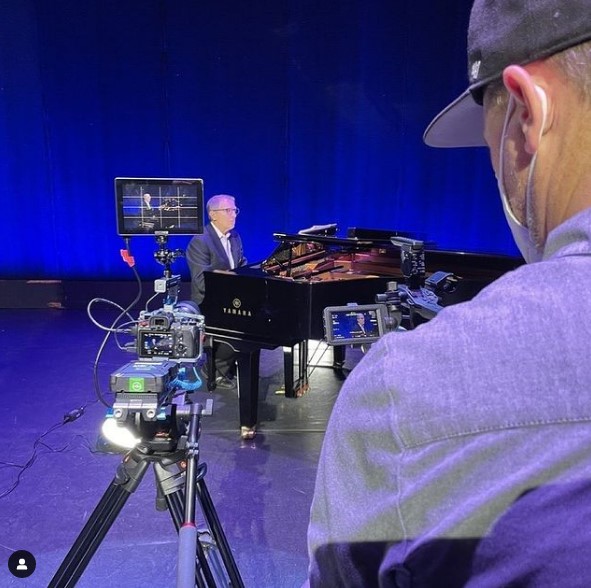 Have you ever looked at your business website, overall marketing techniques, and social media marketing efforts? Even though everything was well-planned, and executed successfully, you feel like it isn't working as it should be.
Video marketing might be exactly what you need. With their ability to explain things and concepts visually, videos help businesses not only showcase their quality products and services to their potential customers, but they can help businesses attract new talent and even make workers more productive.
Adding video marketing to the brand marketing strategies helps businesses to improve their online presence, brand awareness, and increased ROI. Here are some ways how online video can grow your business and bring in new clients.
Telling Your Brand's Unique Story
You may have less than a second to make a good impression in video content marketing. The simple trick is to make your target audience forget they are watching an online advertisement.
How often do you click a popup without even looking at it? Generally, people scroll through their Facebook feed and skip different posts with a swipe of a finger. If you don't share a unique story about your brand name through an engaging video, your potential clients will do the same thing to your content.
To attract your potential clients, it is important to grab their attention and make them want to stay for more. Stories that connect with our emotions are the most memorable ones.
Attract More Customers to Your Business
Attract new customers to your business by providing them with relevant explanations of what you have to offer. Video is always an effective idea for adding visual interest, whether you are marketing your brand or launching new products and services.
Educate Your Potential Customers
If you are selling a product or service that requires proper installation or explanation, an instructional video is more helpful for your customers as compared to pictures. Watching instructional videos on how to do basic tasks like filling out forms or creating a budget can even be beneficial to customers. Video marketing is a powerful way to share your business message and improve brand awareness.
Video Builds Trust and Loyalty
Videos are one of the simplest ways to build trust and nurture long-lasting relationships. Customers don't want to do business if they don't trust you. Trust gives you repeat customers and it is a strong foundation for conversions and sales. Effective content marketing build trust and create healthy relationships. Share interesting and helpful information with your potential clients and let them come to you again and again.
Recruit New Talent
Videos not only draw in customers but also employees. Having engaging recruitment videos that highlight your unique business's values and culture can help you get more applications for jobs. Businesses that implement this technique usually experience ten times rise in their job applicants.
Boost Your Search Engine Optimization Efforts
Enhance the visibility of your business videos with Search engine optimization. A professional video production company can help your videos appear higher on search engines and offer you greater exposure on video-sharing websites.
Most people don't think about the fact that video marketing involves more than just creating a relevant video. Professional video marketers should optimize your videos for Google and other search engines. Otherwise, your audience won't be able to find your content online.
A video is a powerful tool you can use to engage with your present clients to keep them coming back. It could be an appealing thank you or welcome message. You could also share events, tutorials, milestones, new product launches and recommendations, and more. They can also be used to keep your customers up to date, which is particularly important if you run a service that requires a subscription.
Videos are an amazing tool beyond your business website and social media channels. You can send videos directly to your existing or potential clients on special occasions. Inviting them, thanking them for their purchase, introducing your professional sales team, or simply sharing a greeting are all examples of this. It's another way you can stand out from the crowd and stay in front of your customers.
Now you know the significance of video for your business, keep in mind that it's not only video content that will help your business thrive, it's how you use your corporate video. Video content is presently not a "good to have", it is a must-have in the B2B marketing industry. Whether you are looking for an informational video, sales video, or tutorial video, a professional commercial video production company can provide a video solution that's right for your business.
Final thoughts
Video is the perfect way for business marketers to reach target audience. It is simpler than ever before for businesses to create and share engaging video content online. Not only does video advertising help you get your quality product or service in front of your target customers, but it also informs them about your business values and the professionals working behind the scenes.