Why is learning early important?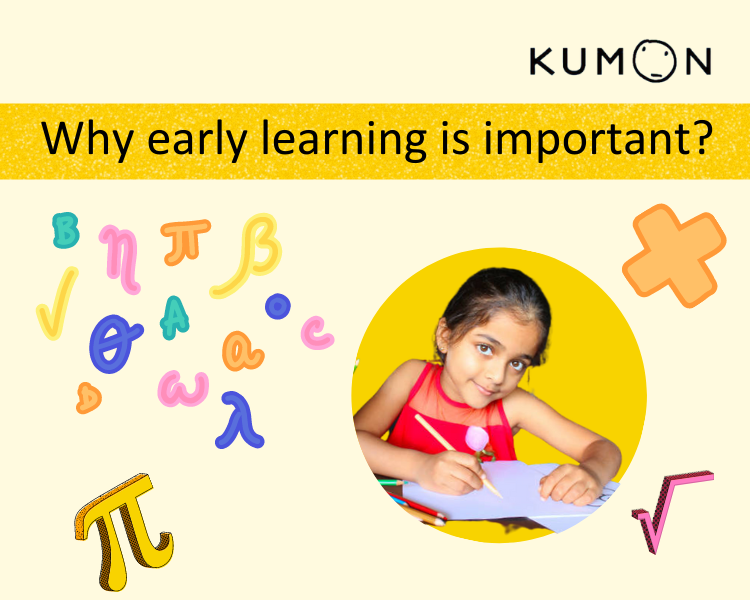 Are you acquainted with the fact that 700 to 1000 neural connections are formed each second in an infant's brain? By the time a child turns three, their ability to speak, learn and reason are well-developed.
The concept of early childhood education was not something that was researched or even talked about a couple of decades ago. During those years, the concept of early education from birth to five years of age would primarily mean time spent playing around at home, stories narrated by grandparents and routine visits to the neighborhood park. But in the last two decades, a lot of emphases is being laid on the concept of education and learning in the early days of childhood.
So why early years education is so important? Old myths state that the initial years of a kid are meant for playing and having fun while being pampered. Although, new research reflects that investing in the development of children during the period 0 to 5 years is highly crucial to turn them into well-balanced adults who are ready to take on the world.
What is early childhood education?
Commonly known as ECE, Early Childhood Education is a stream of education that relates to the formal and informal teaching of kids from birth up to the age of five. The field of study originated in European nations and has since gained a lot of attention and popularity. Nowadays, it has become a norm in most developed and developing countries.
Parents play a crucial role in the first 2 years of a kid's life. They help in discovering a child's "sense of self" which helps them to differentiate between themselves and others. While nothing can overpower the love and attention given to a child by his or her parents, research has reflected that early childhood education programs not only encourage a passion for learning in children but also instil good habits that last a lifetime.
Why early childhood education is important?
In order to provide children with an environment that is supportive and nurturing, it is very important that we understand how essential these early years are for them and how parents and educators can contribute to making kids intellectually stimulating. The power of early years education is enormous with a plethora of benefits like better social skills, creativity, greater coordination, increased confidence levels and increased confidence levels. Below are some reasons why learning early is important.
●  Kids learn to value education
A good quality early education for children in a preschool or childcare centre helps them to value the need for education and how lifelong learning is important for them. Early education prepares kids for cognitive and social experiences and teaches them to be independent. It also helps in developing a positive attitude towards learning, which ultimately ensures their academic lifelong success.
●  Kids develop a strong foundation
Early childhood care and education let your kids develop social skills. These skills will ultimately help them have healthy relationships with people. Early education allows your child to learn how to listen and communicate their feelings and ideas with their peers. This way, they learn to develop friendships and build their future as well as identity.
●  Develop emotional resilience among kids
Early education helps children develop emotional resilience. Through studies and research, it has been found that kids who have attended preschool have greater attention skills than their peers. They are able to manage their emotions in a much better way. Apart from that, parents also get benefitted when they send their little ones to a childcare centre as they reap emotional, financial and social rewards from building relationships with other parents and families at the facility.
●  Nurture good habits in children
Are you wondering about the importance of early education and debating about whether to go for it or not? Well, early education for kids helps them teach and incorporate healthy habits such as washing their hands properly before any meal, brushing their teeth, etc. These habits will help build a healthy routine over time that leads to early childhood development. Also, this helps kids to be prepared for kindergarten while making their life easier.
●  Developing learning skills
Learning to count, read and write forms the foundation of a kid's education. During their early childhood, kids learn a lot by looking at pictures and talking about them, listening to stories or drawing shapes. These skills ultimately help them in performing well in their numeracy and literacy tests in primary schools and beyond.
Wrapping It Up
As parents, if you wish that your child gets a head start in school as well as in life, it is a good investment to enrol them in a preschool or early education program. Hopefully, this article has offered you some ideas about the importance of learning early, when it comes to your child's bright and beautiful future.
Kumon is among the most renowned early education programs in India that help your child to develop a love of learning, along with the essential skills that will help them in their academic future as well as life. For more information on the Kumon Method of Learning, visit our website.