7 Best Customer Feedback Tools for 2022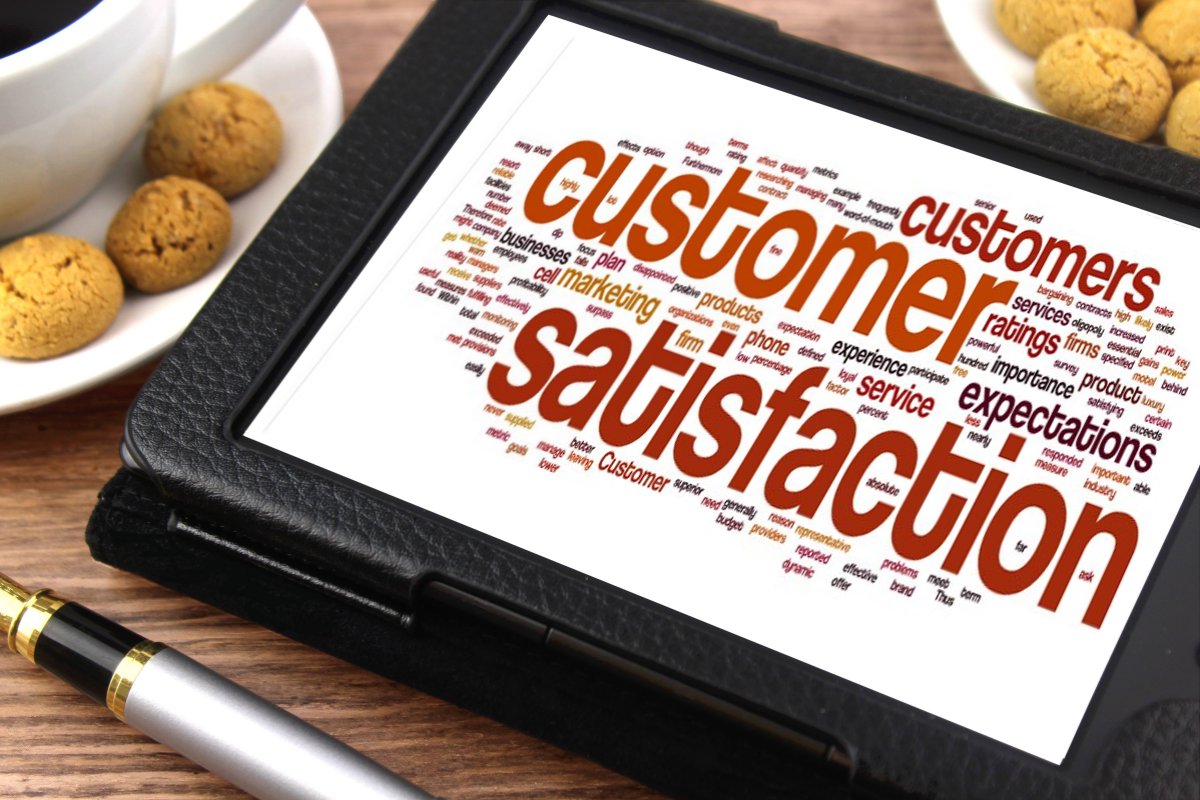 We all know that Customer feedback is a vital part of every business strategy. As a result, gathering customer feedback should be a top priority for every company. There are many free customer feedback tools available in the market which can easily help you with This task. But how to choose the best customer feedback tool?
Well, this post will show you which customer feedback tools are the best for 2022 and how to utilise them to grow your business. But let's first read a bit about how it helps businesses. 
Customer Feedback Tools: A Weapon For Business
You must be aware of the fact that customer feedback holds great importance when it comes to business. For example: 
When you order food from apps like Swiggy and FoodPanda, the delivery man after delivering the food to you always asks you to review it on their site. Whoa, I guess you all have been asked to do the same. Right? 
But have you ever wondered why they ask you to do so? What's their benefit in this process? Aish, don't think so much because the reason is very common and we all know it. 
Yes yes yes! It's just because they want to know whether their food was good or not, Or, the quality of packaging was good or not. Or, yes it could be like they want to know what else they can add to impress customers more so that we guys start ordering more from their sites. 
Wow, our feedback holds so much value, isn't it? Now let's have a look at a few points that will tell you how businesses are making a profit from the customer feedback system. 
It Increases Customer Loyalty
Chop chop! I guess you know what I mean here right? When customers are loyal to you, it means they will buy your products and services more. According to studies, most people's primary subject of discussion is their views and experiences. So when you share the surveys or feedback form with your clients, they like giving a review to it. Plus, they will feel like you are giving importance to them. 
So why should you not go for customer feedback tools? It's easy to create forms there and whoa, you'll attract customers even more quickly. 
It Increases Your On-site Reviews
Um..okay so do you want to improve your online prestige? Tell tell! Mmhm…if yes then…when you get customer feedback, you have the perfect opportunity to do so! 
Wondering how? Many people nowadays read online evaluations before going into a new store. Especially, if you don't have any internet reviews, this is something you should focus on.
Isn't it a good idea? So even if you obtain consumer feedback in person and they're happy, ask them at the end if they'd be willing to submit a review on your Facebook page, Yelp, or anywhere you'd like the reviews to appear. 
Or, you can display those good feedback forms as testimonials on your websites! 
Customers who enjoy a business are usually always eager to help it out by doing something as easy as that. This can help you in boosting your online prestige. 
Easy For You To Recognize The Drawbacks
There will be times when you release new products, whether you're a bakery that recently released a new cupcake combo or a technical store that sells amazing new gadgets. There are customer feedback tools available to assist you in determining how effectively your items are performing.
By reading those reviews, you may quickly learn what works and what doesn't in your company. And bingo, you can resolve the problems by working on them. 
Now that you know how these tools are helpful let's dive into the 7 best customer feedback tools in 2022.
Here Are 7 Best Customer Feedback Tools To Use In 2022
FynzoFeedback: Customer Feedback Software 
If you are looking for the finest customer feedback software then Fynzo customer feedback software is the best option available in front of you. Forms and surveys are a great method to get feedback from your customers, but they can be off-putting if they're overly long or boring. 
This is where the Fynzo customer feedback tool comes in with its excellent qualities. It offers user-friendly Interface and attractively designed forms that are a joy to fill out.
Features
You can add your company's logo, backdrop, theme colour, and other customizations to your surveys.

Data can be downloaded in Excel, CSV, SPSS, pdf, and a variety of other formats, or exported to a Google Sheet.

Zapier, Google Analytics, Slack, Facebook Pixel, and a slew of other apps can be integrated with Fynzo software. 
Survey Monkey is an online software tool that is used to collect product feedback online. There are both free and paid service surveys available on the site. It includes both a business and a personal plan. 
You can ask your users multiple choice questions and have them answer them. To personalise your survey, you'll need to choose a theme. After you've finished creating the questionnaire in Survey Monkey, you may preview it to see how it will look. If you need to, it will also make suggestions on how to improve your survey.
Features
It offers surveys for employees to fill out.

It protects and maintains the data of businesses with high-tech security and control.

There is a poll available. 
Survey sparrow enables you to create and distribute incredibly engaging mobile-first surveys that provide clients with a chat-like experience. You can join up for the service by visiting the official website and clicking the sign-up button. 
The 14-day trial is completely free. Because it does not involve code, Survey Sparrow is simple to set up. With this application, anyone may construct an online survey and analyse client feedback on their products.
Features
It offers online smart surveys.

It helps in audience engagement.

It contains a function that allows you to conduct surveys regularly.

It helps in the collection of in-depth knowledge.
AskNicely is software that collects real-time consumer feedback. It aids in the development of strong client relationships and the delivery of superior customer experiences. 
It is meant to capture real-time customer feedback for entrepreneurs, product managers, and customer service managers. 
A client can offer crucial information in less than a minute using this app. If you start with a customer feedback option for your business, you can get a 14-day trial for free.
Features
It collects customer feedback using the NPS framework.

It can serve different brands and localities.
Qualaroo is a one-of-a-kind feedback tool for customers. Because of its feature-rich and customizable templates for quick survey setup, it has established a strong reputation as a consumer feedback tool.
Features
It's a customer feedback tool that lets your consumers get qualitative feedback via surveys and questionnaires, which capture more data than typical email surveys.

In addition, Qualaroo has an AI-assisted analysis feature that can deduce intentions and emotions from open-ended survey responses.
When it comes to ease of use, ProProfs Survey Maker is one of the best options for customer feedback tools. Creating a survey is incredibly straightforward, saving you time and effort that might otherwise be spent traversing complicated survey designs.
Features
It's also very adaptable, allowing you to create a wide range of surveys and forms, including quizzes and polls.

You may get started right away with over one million ready-to-use survey questions and 100+ survey templates.
If you're looking for customer survey tools that integrate with your marketing platform, go no further than Survicate. It works with HubSpot, Mailchimp, Slack, and a variety of other applications. Survicate makes it simple to collect feedback from website visitors, embed surveys in emails, and learn more about your mobile users.
Features
User responses can be exported to XLS, CSV, Google Sheets, or your CRM system.

For your convenience, it allows you to connect to a range of tools.
Bottom Line
In today's tremendously competitive business world, you must focus on clients and create loyalty and trust with them to achieve your objectives. 
The customer feedback tools described above can easily assist you in collecting reviews for your business and earning online trust. Customer feedback tools are a fantastic method to connect with your target audience. So, why not start utilising these resources to help you grow your business?