7 Reasons Why You Must Switch To Dry Herb Vaporizer In 2021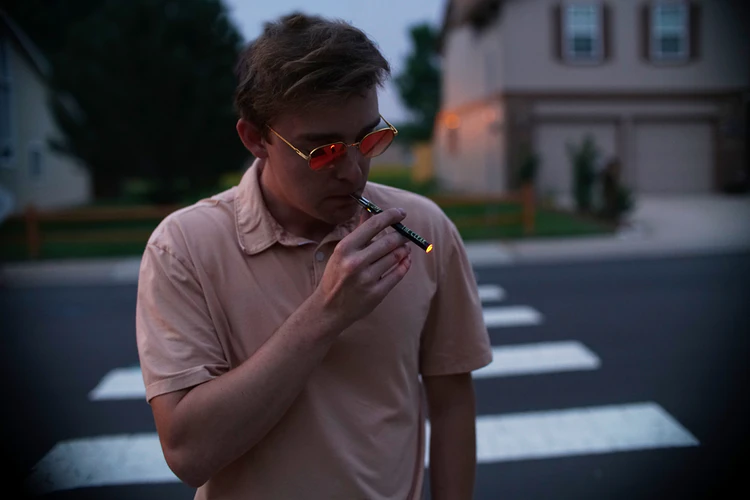 The evolution of smoking as a recreational activity has seen most vape companies outdo themselves. They have gone out of their way to come up with all sorts of inventions to keep their fans asking for more.
The likes of dry herb vaporizers are taking the world of smoking by storm. Its outstanding features are more than enough to get every vaping fanatic curious. Along with these, weed grinder are also used to get the best results. Here are the reasons why you must switch to dry herb vaporizers.
1.  It's Easier To Control The Temperatures
Some vape fans are usually disturbed about the inability to regulate the temperatures when engaging in their favorite pastime. Sometimes it gets so severe that their only option is to quit once and for all.
Dry herb vaporizers have safer features that enable you to control the temperature settings. You can adjust to the temperatures that seem most favorable to you. Smoking dry plants without minding the temperatures is a health hazard.
Herbonaut vape reviews are an eye-opener for vapers who are conscious of the well-being of their health. Failure to control the temperatures of your preferred vaporizer has damaging effects on your health.
High temperatures tend to destroy your overall vaping experience by ruining the taste and flavor of your herb. The smoke that flows into your system unregulated will cause multiple issues with your health, including bronchitis.
2. High Discretion Levels
Compared to their traditional cigarette counterparts, dry herb vaporizers assure users of the highest levels of discretion. You can comfortably use it in public without attracting any unnecessary attention.
What's more, they are easily portable, mostly because of their convenient size and overall design. Before the invention of vape materials, smokers would have to ensure the agony of carrying a cigarette box everywhere they went.
Nowadays, it's as easy as filling up your vaporizer with a dry herb of your choice and enjoy your break at work or college. A dry herb vaporizer is also very easy to use.
Beginners only need to learn the basics, and the rest will fall in place. It's a stress-free activity that lightens up your mood once you get used to it. Vaporizers are multipurpose and can allow you to enjoy both dry herbs and e liquids.
3.  Vaporizers Are Long Lasting
Their long-lasting effect is mostly because using a vaporizer makes it easier to regulate the temperatures. Dry herbs are highly flammable and require you to proceed with caution.
Select a vaporizer whose features enable you to stick to favorable temperatures that are below 1000 degrees Fahrenheit. Burning your herbs at high temperatures consistently only turns them to char.
Worse still, this still leaves you feeling unsatisfied since all the dry herbs go to waste without fulfilling their original purpose. Controlling the temperatures always gives you the chance to enjoy what's leftover.
The herbs can still deliver the same fresh results, depending on how well you store them after using them. As a certified herb user, you must possess the critical skills of knowing how to select the best dry herbs yet.
Sometimes it all boils down to the quality of the dry plants you choose to use on your vaporizer. Read through the reviews offered online to be sure you're settling for genuine vaping products and materials.
4.  Easy On Your Pocket
Switching to a dry herb vaporizer is a wise thing to do, especially since it helps you manage your finances better. You won't have to set aside so much money to have a taste of the best dry herb products.
The prices vary depending on factors such as the brand, features, manufacturers, and so on. You are at liberty to select one or two regardless of your financial status.
Dry herb vaporizers help you achieve financial flexibility since you're not only limited to a particular class of products. However, thorough research on the vaporizers available on the market is paramount as it helps you make an informed choice.
Buying a dry herb vaporizer with a warranty status makes it even more affordable. You won't have to spend more money to purchase another one if it gets broken or becomes faulty.
5. Highly Convenient
Dry herb vaporizers are usually designed to look so skinny and even short of easing the burden of carrying it around. This is one of the many factors that make it so convenient for users.
You can use your vaporizer outside or inside, regardless of the weather conditions. Windy conditions will not be bothersome since a dry herb vaporizer can withstand such harsh conditions. It's still so easy and possible to light it up even in cold weather.
One of the most contrasting factors of owning a dry herb vaporizer is that you can put it away in your pocket immediately after use. It's impossible to do that with a pipe because it takes so long to cool down, and the heat would burn your skin.
6. Enhances The Taste
The true essence of vaping is to experience the more in-depth and genuine taste of the dry herbs. A dry herb vaporizer makes this a reality by bringing out the herbs' authentic and distinct flavors you want to vaporize.
On the other hand, smoking only disintegrates the different flavors you may want to savor. A dry herb vaporizer's ability to regulate the temperatures keeps the active ingredients in the herbs intact.
High temperatures are only set to destroy them and leave your herbs bland with no taste or flavor to look forward to. Though it's easier to inhale the products via traditional smoking methods, the flavor is as good as dead.
While offering a variety of full tastes and flavors, a dry herb vaporizer is generally clean. The effects of combustion are a sure way of polluting the air. This is not the case when you use a dry herb vaporizer.
7.  Different Options
Manufacturers give vape fans a wide variety of vaporizer products to choose from. The likes of portable vapes, vape pens, and even desktop vapes have added more zest and flavor to the vaping activity.
What's more, it has embraced technology and grants you the freedom to pick the features you want your device to possess. Technology has introduced different features, including adequate temperature settings, while others are fitted with automatic shut-off options.
Final Thoughts
Switching to dry herb vaporizers holds the promise of a blissful vaping experience. All the benefits listed above are tested and proven, and if you're yet to try out dry herb vaporizers, now is the time.