7 Ways to Improve Quality of Education in Higher Education
Higher educational institutes are usually the last stage of a student's life before they step into the professional world. Therefore, universities and colleges must prepare them for the same by providing high-quality education. This can be achieved by employing emerging trends in educational technology, implementing new processes, and modifying the existing educational structure. Read on to know more.
Switch to OBE system
An Outcome-Based Education write for us is a flexible model that focuses on equipping the students with the knowledge and competence. Unlike the traditional learning system that mainly focuses on the students' memory, OBE ensures the students understand the concepts and can apply them.
OBE sets clear standards for measurable and observable outcomes. This model adapts to the students' needs and abilities.
Upgrade the Curriculum
A sure-shot way of improving the quality of education in higher education is by upgrading the curriculum. It needs to be progressive and current to excite the students.
The curriculum should initiate peer discussions and self-learning. It should focus less on exams and more on completing projects that strengthen learning.
Make Learning Interactive
Interactive learning takes away the students from just reading and memorizing from the book to something more fun. The teachers should encourage the students to participate in class and learn from each other.
They could use learning games and practices like concept mapping. Teachers should adopt a more hands-on teaching style, and hone creative thinking in addition to analytical thinking.
Integrate New Technology
With several technological trends in education evolving over the years, it would be a mistake not to use them to your advantage. Technology such as Outcome-Based Education System, LMS, examination management system, etc enables the digitalisation of classrooms where classes, assignments, exams, and even discussions can be conducted online. It helps in increasing student engagement inside and outside the class.
Mobile technologies can also be implemented to make communication efficient. With mobile devices, students can connect with teachers and peers, receive notifications and even mark attendance. Moreover, institutes must use cloud tech to keep important information safe and store large amounts of data securely.
Provide Learning Opportunities Beyond Classrooms
Colleges must ensure that the learning doesn't stop in the classroom. Higher education institutes must actively host programs and activities that will enrich a student's learning experience.
They should provide various opportunities like workshops and seminars that will help a student expand their knowledge and skills. Colleges could even host networking events that can connect students with potential employers or mentors.
Fewer Students to Teacher
When there are too many students in a class, the teachers cannot give attention to them personally even if they wanted to. An effective way to improve the quality in higher education is by ensuring that the student to ratio isn't skewed.
With fewer students, teachers can give personal attention to each student in the class and teach better.
Increase Funding 
No matter how good the teachers, structure, and programs are, colleges need to have the latest infrastructure to support them. Unfortunately, some colleges don't even have basic facilities. This is why colleges must be proactive about increasing their funding.
When the students have the right resources, they will feel more confident and focussed. This will go a long way in improving their learning experience.
Make Learning Fun
Students are usually under pressure in college as they try to manage their studies and plan their careers. Old-fashioned, traditional education experience doesn't do much to relieve that pressure. When colleges put an effort into offering transformational and high-quality learning experiences, students will enjoy the process and thrive. The teachers these days are trained to meet the demands of modern education. They pursue Masters Degree in early childhood education to get proper training on how to teach kids. Boosting the calibre of higher education will prepare the students for the next chapters of their lives.
Author Bio: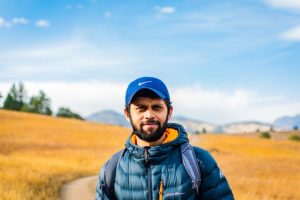 Arnav Kakkad is a tech enthusiast and a content writer who passionately follows the latest technology in higher education in India and beyond. He works with CollPoll, an AI-powered online platform for digital learning and campus automation, where he develops content on technology, startups and education. With a knack for understanding audiences and simplicity in presenting ideas, his content connects with people. In his free time, he enjoys reading and discovering new authors. He also goes hiking when he can, to feed his free spirit.