Are Macs Good for Gaming?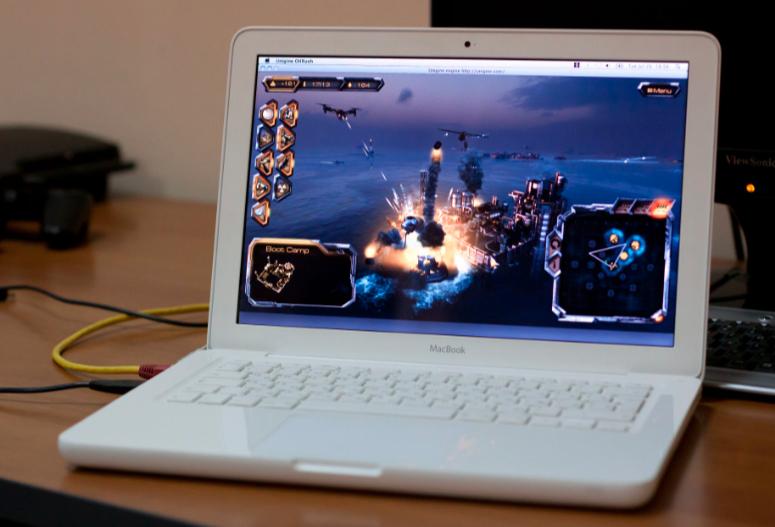 If you have a MacBook or want to buy one to play games, one question that may come to your mind is Macs are good for gaming. Basically, Macs are more focused on software optimization than on raw hardware power. For that reason, most Macs don't have enough hardware power to play modern games.
Additionally, high-end macs are enough to run powerful games but offer poor performance because of workstation-oriented hardware. But it doesn't mean that you are not capable of playing any game. Read this article to know more about this and what to do for playing games on your macBook along with what types of games you can play.
Are Macs Good for Gaming?
The short answer is no because the MacBook is not designed for gaming purposes. macOS is one of the most secure and upgrades are extremely limited which is connected to a smaller installed base than a Windows PC. Besides, Modern games are not completely optimized to play on the MacBook as they don't have a powerful GPU which is a crucial component for playing games.
Most of the MacBook have an Iris Plus GPU that gives poor performance to play games compared to a lot of modern graphics cards. Even most high-end Macbooks contain Radeon Pro GPU, which is also not optimized for playing high graphics games.
Reasons for Why Are Macs Bad for Gaming
There are many reasons why Macs are not good for gaming.  Here we have pointed out some of the major reasons.
Hardware is Not Powerful Enough
Compared to Windows PC, MacBook is not integrated with a powerful graphics card that can run modern games. Most of the Mac contains an intel graphics card that is not enough to play games. Besides, the processor and Ram of most Macs are pretty good but are not enough to run the games.
Software Not Optimized for Playing Games
Apple developer and designer has been focused on enhancing the design, build quality, and software optimization of the MacBook. But they don't optimize the play games on the MacBook as it doesn't integrate with enough powerful components.
You Want to Own a Mac But Play Very Specific Games
If you have a MacBook and want to play games, then you can choose lightweight games that can run well on your device. For Example, you can download clash royale for mac that can be played smoothly because this type of game doesn't have high graphics and doesn't store enough space.
In addition, If you have a newer MacBook with a good GPU, you can move forward slightly to playing higher graphics games. Basically, it totally depends on what settings or graphics mode you have turned on in your MacBook. By utilizing proper configurations, you can play games on your device smoothly.
If  You Really Want to Play Game on a Mac: What to Consider and What to Avoid
There are several things to consider before playing games on the Macbook. Here we have discussed what you have to know before playing games on Mac and which ones to avoid.
The Best GPUs for Playing Games On MacBook
Most of the newer MacBook contain a high graphics GPU that can help to get better gaming performance. Creative professionals use these types of MacBook for their daily work. And these MacBook can be used to Play regular graphics games. Below are some of the MacBooks integrated with good GPU:
16in MacBook Pro
27in iMac
iMac Pro
The Worst GPUs for Playing Games on the MacBook
Some of the old MacBook are integrated with a poor GPU that is not bad for Normal use. And these MacBook are the best for lightweight to medium work.  But for gaming demand, these GPUs are not capable of providing the best service for your gaming experience.
MacBook Air
13in MacBook Pro
Mac Mini
Non-Retina 21 5in iMac
How to Optimize My MacBook for Playing Games
By using some methods that we mentioned below, you can optimize your MacBook for playing games.
Boot Camp
Boot camp is an excellent software that allows you to stack your storage disk into partitions and provide multiple drivers for your different mac components. As a result, the stress on Mac's memory is reduced and makes it easier to continue working on.
Upgrade Your Storage and RAM
Gaming doesn't depend on only the processor and graphics card. Storage and RAM matter too. By upgrading your Storage and RAM, you can boost your performance on your MacBook. Upgrading an SSD instead of HDD could be the best option, as it helps to boot and load up your game faster.
Use a Cleaning Application
Cleaning apps is a great way to do scheduled maintenance for your Mac with minimal hassle. You can't do a lot of things manually, so these kinds of apps reach all the dusty corners. This app helps you manage extensions, startup items, unused apps, and many more. It is a good option for making your Mac faster, cleaner, and safer.
In-Game
When you are in-game, you can configure any settings manually for better performance. For example, the screen resolution you want to play in can have a significant effect on performance. By adjusting the proper screen resolution according to your device can help to play your game smoothly.
Conclusion
In short, playing games on your MacBook totally depends on you and your preference. Although MacBook are designed to work with a multitude of tasks instead of playing games. Because they don't integrate with enough powerful hardware, so you can't play high graphics games.
But, you can play medium graphics games by optimizing your MacBook.  However, by following the optimization methods that we have discussed above, you can run your favorite game on your MacBook.