The 10 Best B2B Marketing Strategies in 2022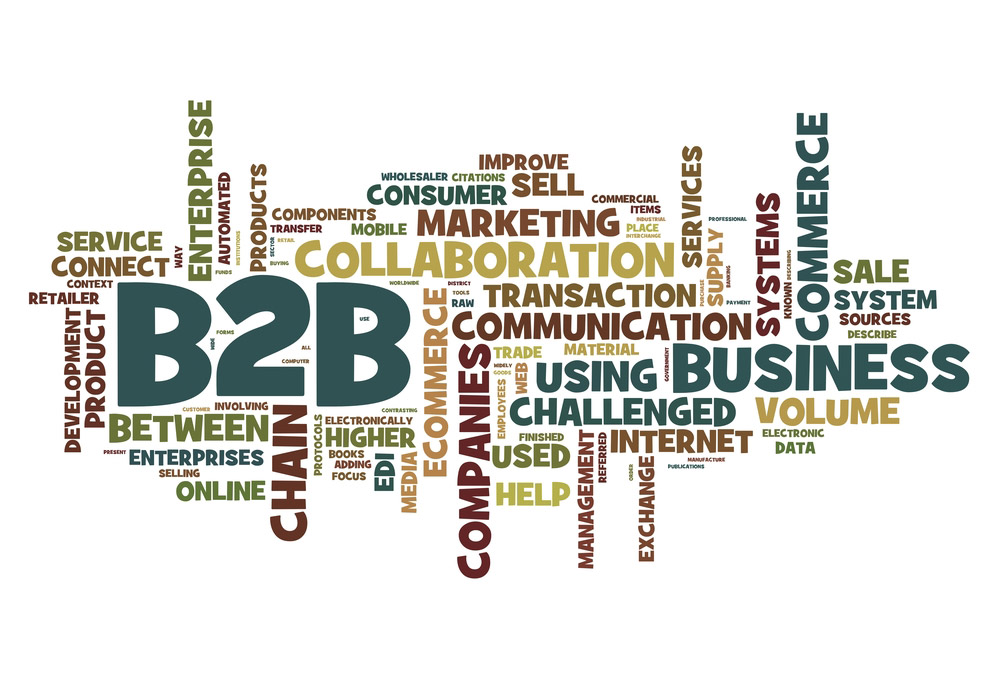 Business-to-business (B2B) marketing is a process that involves selling certain products manufactured by one organization/company to another.
It is necessary for any company that wants you to offer its services to other organizations. 
In previous times, business-to-business marketing usually happened in a face-to-face manner. Companies used to hire agents and assign them as their sales teams, who arranged meetings with the owners of other companies and tried to turn them into paying customers. 
Today, most B2B digital marketing activities take place on online platforms which include B2B social media marketing, B2B web marketing, B2B content marketing, and many others. 
It can be difficult for companies to stay focused on their core business and market their products and services, at the very same time, a B2B marketing agency like ComboApp is often hired to avoid hassle and handle all the marketing activities on their behalf.
B2B versus B2C Marketing:
Business to business marketing provides services to other businesses or companies hence they have to focus on the interests, challenges, and needs of the business. 
On the other hand, business-to-consumer marketing provides services directly to individuals or consumers hence they have to focus on the interests, challenges, and needs of individuals. 
The four P's of marketing are product, price, place, and promotion. Marketing strategies do not usually stay in use for a long time, they become obsolete. Some become outdated and fall out of fashion, some stop being effective, and some are replaced by much more modern and more effective marketing strategies. 
In the following article, ten B2B marketing strategies have been discussed that are expected to deliver efficient and effective results in 2022. The strategies mentioned here are based on the current B2B marketing trends and are supported by extensive research conducted by experts from India and around the globe.
Within the past few years, B2B marketing has undergone huge amounts of change in order to improve the efficiency and effectiveness of marketing.
Content marketing is now the highlight in every B2B strategy and it is essential for the business to stay ahead in the marketplace. This is how B2B marketing strategies are written and carried ahead. 
10 possible strategies for better B2B marketing:
1. Spending Shifts to Mobile-First Strategy
Seeing the rapidly growing digitization in every field, in 2022, mobile and digital interaction will continue to grow and gain more attention in the field of B2B marketing efforts. At the same time, marketers are also adjusting to a work-from-home reality due to the increasing online business and covid situations. 
Around 70% of B2B buyers and decision-makers prefer remote or digital interactions with vendors due to convenience.
The buyers usually find it more convenient to respond to digital platforms. Most marketers would like to shift to a digital marketing approach that prioritizes online advertising and content over offline and more outdated and traditional methods. 
This will probably come with growing ad spend and online methods. Though COVID-19 has adversely affected the growth, online systems have got hold of the market.
As the amount of investors and millennials in decision-making roles has grown, so has the number of buyers who want a seller-free experience. Less personal and direct and straightforward approaches to marketing may become more popular among B2B
 marketers as a result of this shift.
2. Changing Lead Generation Channels
The top goal of B2B Marketers will always be to generate top leads. The development of the same is likely to change significantly in 2022.
COVID-19 has affected the hosting of the events. On one hand, some marketers chose to continue and switch to online methods, while on the other hand, some chose to delay or even cancel.
B2B marketers are using social advertisements on a large scale in order to generate leads. Marketers find it more convenient to commit to online mode rather than offline mode. Hence, reducing the uncertainty.
Social media marketing styles are continuously changing and improving. Most marketers prefer more personalized strategies rather than generalized and outdated ones. Many platforms offer extremely fine and customized content to their consumers in order to fulfill their requirements.
Scheduling apps may help smaller businesses and solo entrepreneurs manage an increasingly complicated strategy that delivers exclusive content to various audiences.
3. Growing Focus on Customer Psychology
Customer Psychology is a crucial aspect in order to understand what are the needs, decisions and choices of the customers. The "neuromarketing" strategy allows B2B marketers to spend more time and focus more on the individual psychology of key buyers and decision-makers. 
In practice, this may look like a shift from topic-driven to persona-driven marketing in B2B; which is important in order for the overall improvement. Marketers will focus more on fulfilling the target audience's particular needs, desires, and interests to generate more effective ads, efficient content, and better events.
Social media marketer Alex Lysak says, Client persona-driven approach will be more important in order to boost the marketing and business. 
4. Innovation to Engage B2B Customers
Using technology would help in improving the engagement of marketers and potential buyers. Optimizing and upgrading for new types of search like image and audio, may prove to be useful to capture traffic. 
AI (Artificial Intelligence) and marketing chatbots could help marketers reach a wide range of customers and reduce the waiting time of potential buyers.
New technology and the focus on psyche may also mean the growing use of high-tech advertisements that would generate greater interest and secure potential buyers' attention, decisions and choices.
5. Original Research and Top-Quality Content
Online centers of resources, blog websites, content portals and hubs and many more have become a valuable tool for B2B marketers. In 2022, original content for research is likely to become even more essential for marketing efforts.
B2B buyers always look to a business's original and unique content when deciding to purchase. 
This has become a benchmark and is significant for gaining trust, signaling to buyers that the company works and puts original ideas in its organizational knowledge and experience. Research also provides value to a potential buyer.
Since original content has become a trust gainer, just writing contents would not do justice. The information used needs to be of topnotch quality to encourage buyers to develop interest and investigate the brand further and get in touch with the business's sales team.
Customer psychology will likely play a very important role in improving the content. Effective use and suitable reuse of posts will allow marketers to take full advantage of what they develop and make. 
Some content types will be more valuable than others, some will be more informative and more preferred than others as well. 
Video content still remains the most preferred content type, overtaking blog posts and other types of contents in popularity. However, the high production cost of video content may be a hurdle to its use by some businesses.
6. Voice Marketing
Voice search and other assistance utilizations will definitely keep increasing with time. Voice devices were originally created for grocery store lists and notes. However, consumers are now using voice search not only to make lists or notes, but to play music, set reminders, navigate and many more unbelievable functions.
Voice marketing can be seen as a great opportunity by the marketers as it records the responses and tells them more about the consumers. Amongst the most famous voice search assistants are Alexa, Siri and Google Home. 
Along with strategizing and implementing the tools, it is important to keep in mind that the company is ready to use them in an effective manner so that the tools are used successfully and are not problematic in any sense.
7. Chatbots
Chatbots are an important part of web design and will continue to act as an essential business feature in 2022 and further as well. Globally, 67% of consumers reported successfully using a chatbox support system in the past year with very satisfactory results. 
Many clients are starting to expect quick responses to questions and 24*7 customer service representatives on call and chat as well. Without chatbots, this can be a very tedious and hard task to achieve. 
Chatbots not only replicate human-like chat assistance but also help the clients to navigate through the site as well. Chatbots definitely can help the marketers in providing faster and improved online experiences to the clients.  
As a result of this digital amazing feature, businesses will see a growth in consumer engagements, business connections and overall client satisfaction.
8. Interactive Content
The content needs to be interactive in order to increase the customer engagement. This can be done by encouraging followers to share the posts on social media, creating quizzes, filming videos, and implementing infographics; all-in-all increasing the online engagement.
Interactive content can help increase customers' attention spans by encouraging them to relate more and hence engage with the content and marketing material. 
9. Nostalgia Marketing
Nostalgia marketing helps in relating the B2B products to the world. A company can be said to follow or practice nostalgia marketing when it introduces products related to culture, or resume something which was discontinued.
Nostalgia marketing has become an even more valuable, effective and efficient tool. Our world needs something which is comforting and familiar, which is provided by Nostalgia marketing.
10. Retention Marketing
Retention marketing also known as loyalty marketing basically deals with keeping the customers happy, engaged and satisfied.
Retention marketing has been around since times when someone might have sold a product to some other person for the very first time. This is because the seller must have realized that it is easier to keep an old customer happy and make him come back than to find new customers.
In short, retention marketing is the set of activities that seek to maintain customer relationships resulting in higher sales and customer satisfaction.
How B2B Marketing Is Likely to Change in 2022
According to marketing expert, Alex Lysak, digital transformation shall affect the market to the highest level. Marketers are beginning more tech-based strategies in order to pace up and level their work with the others in the market, like introducing chatbots and interactive emails and contents. 
This will be important in order to effectively reach people and boost sales and hence moving forward.
As per the studies done by Scanteam, these upcoming strategies will not help the companies in adapting to changing times due to COVID-19 but also be more accessible for the buyers and clients, through remote locations as well. Hence, marketers must pull their socks up and prepare themselves for the target audience in 2022.