Best VPN for your Android or iPhone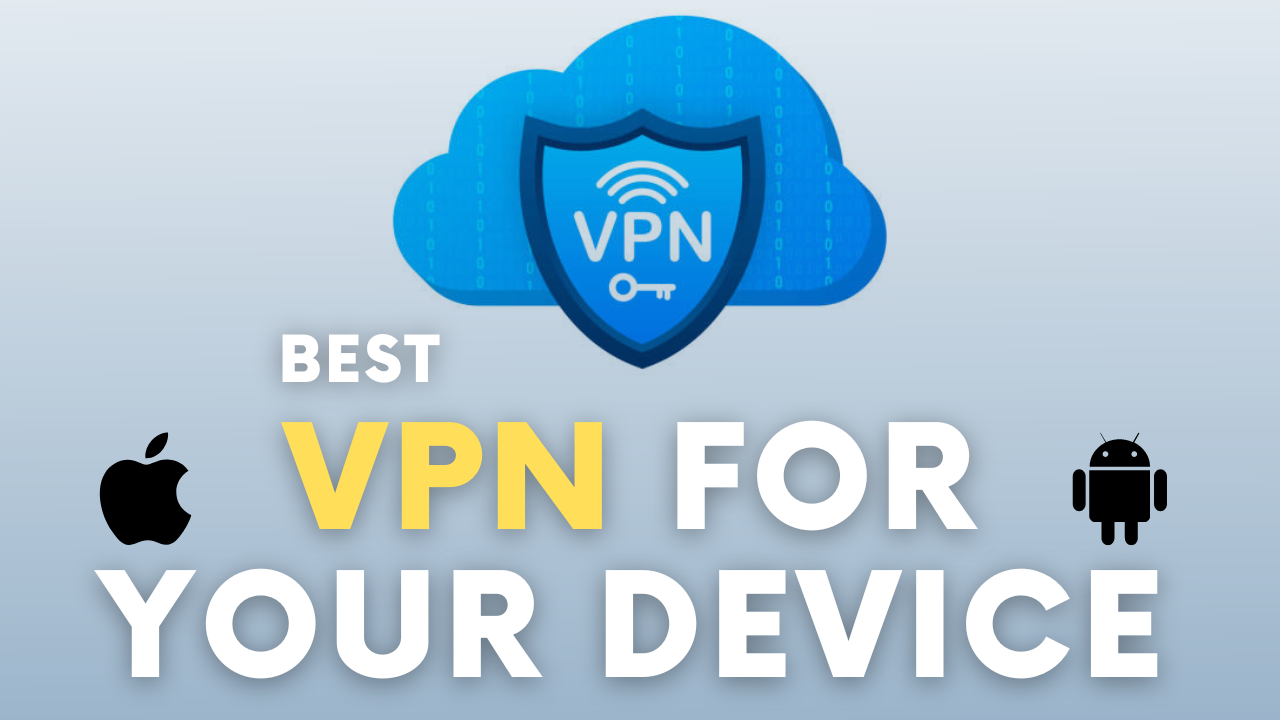 Virtual Private Network (VPN) provides a secured network connection by hiding users' IP addresses from the server and back holds users from security breaches and internet loopholes. Also, VPN helps users to access content globally without any restrictions. These kinds of VPNs are always useful when you travel often. It promotes global internet access without any kind of setback.
There are 100s of VPN providers out there on the internet but we can't trust all the VPN services, most of the services can be trustworthy but a few may lead to security breaches. If you are kind of a person who used to travel a lot to various countries, or if you are a person looking for the best VPN that comes under all your requirements, you have landed on the right article.
I'm going to list the best mobile VPN application for your device. If you are an Android user or an iOS user, these VPNs can be accessed on both platforms simultaneously. I'm going to list out both free and paid applications. You can try them one by one and check which suits you the most.
Now let's have an overview of the best mobile VPN applications for your Android or iPhone.
Meanwhile, if you are looking for the best screen recorder for your computer I have a review article of Screenflow kindly consider reading it. ScreenFlow Review and Wirecast Coupon Code 2022
1.  Nord VPN
One of the best VPNs that suits all my requirements and I hope it suits you too, by hiding users' IP addresses and redirecting their web searches through an encrypted connection with a VPN server instead of the standard ISP's servers NordVPN keeps you anonymous and secure online. I see a bit of secure efficiency on the Nord VPN.
One of the safest premium VPN administrations is still NordVPN. NordVPN will protect your security and keep your personal information private, as evidenced by its wide geographic coverage and effective no-log policy.
I recommend Nord VPN if you are looking for the best VPN overall that hides you from the servers and provides all kinds of internet access globally and not worrying about the cost. Yes. Nord VPN is not a free application but worth every penny that you pay.
However NordVPN gives a seven-day free trial for new users, give it a shot and come to the conclusion that NordVPN best suits you or not. But for those who are typically new Android, Windows, macOS, iOS users, and any other supported operating systems, the VPN provider also provides a 30-day unconditional guarantee, Which you don't have required to accept any conditions. If that makes you curious, give it a shot.
Download Nord VPN for Android | iOS
2. Express VPN
Similar to Nord VPN, ExpressVPN was created for home and individual usage. It provides split burrowing, 256-bit encryption, and a wide range of functional devices. Additionally, you can configure ExpressVPN on your switch to ensure that all devices connected to your business are safe.
A trustworthy, secure, and expert VPN administration is ExpressVPN. It works with streaming platforms including Netflix, Amazon Prime Video, BBC, iPlayer Hulu, and offers rapid association rates.
It helps users in displaying a significant global presence and excellent data security procedures. ExpressVPN's apps have been given a cosmetic makeover, but the service is still pricey and lacks several features that rivals with similar or lower prices provide.
Similar to Nord, Express VPN provides three subscription options that are available: a year plan, a membership costs $8.32 per month, for a six-month plan, $9.99 per month, and for a one-month plan, $12.95 per month. Every subscription comes with a 30-day ironclad guarantee so you may try the assistance risk-free.
Download Express VPN for your Android | iOS
3. Proton VPN
After the two expensive VPNs here comes a free or bit affordable VPN. As far as VPN services go, Proton VPN is generally free from any potential danger. It has robust AES military-grade encryption and burrowing protocols installed. Since the source code for each of their programs is publicly available, anybody may examine it to determine whether or not it is safe to use.
Proton VPN maintains more servers. In actuality, it has more than 1400 servers spread over more than 60 different countries, but access to them needs a paid membership. Proton VPN nonetheless provides a wealth of useful VPN features outside of that.
From then, the options are virtually endless. You receive support for a constant VPN/off button, P2P servers, and deluge backup. AES-256, 4096-bit RSA, and HMAC with SHA384 encryption are all employed by Proton VPN, which is remarkable.
Access to the US, Netherlands, and Japanese VPN servers is free with Proton VPN. The Proton VPN-free setup adheres to strict no-logs policies that are supported by Swiss information security laws. Additionally, free customers are not subject to any data transfer, span, or speed limitations by Proton VPN.
Download Proton VPN for Android | iOS
4.   Surfshark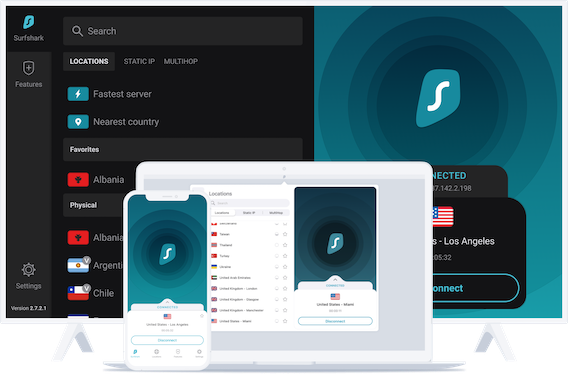 Because it supports an unlimited number of devices and features MultiHop and split tunneling, Surfshark is a fantastic VPN service. Additionally, it ensures no-logs management, uses simple security measures, and only smashes servers.
Despite the fact that Surfshark's business is smaller than some others, the VPN service makes up for it with its features. Let's start with the biggest benefit it gives first: unrestricted device support. You don't have to worry about the number of devices you have on or connected to the VPN if you use Surfshark to operate your entire house or workplace. Additionally, as part of its solution, it provides antimalware, advertising blocking, and tracker obstructing.
Although the evaluation was paid for by Surfshark, the German security company Fix 53 gave the company generally high marks when it examined the security of its Chrome and Firefox add-ons.
On Android, iOS, and macOS, you can try Surfshark for free for seven days. If you're using other platforms, the free trial isn't available, but you may take advantage of the 30-day money-back guarantee.
Download Surfshark for Android | iOS
5.  Windscribe VPN
Here is the last VPN that curious me from my list, both a free and paid VPN service that typically excels is Windscribe. With the ability to unblock UK Netflix, DAZN, and BBC iPlayer, Windscribe Free is the greatest free VPN. Both adaptations feature extraordinary streaming capabilities.
The VPN supports torrenting and P2P servers with regard to the genius form, it offers unlimited data transmission and enables you to utilize each of the 60 servers that are spread throughout 60 countries.
For your browsing history's protection, Windscribe VPN has a no-log policy. However, keep in mind that the organization may be forced to disclose whatever information it has on you to government agencies because it is based in Canada.
Along with the timestamps for your files, that includes information such as how much information you often use. For as long as you'd want, Windscribe is free to use. You may access more than 10 countries and receive 10GB of data per month with a verified email address. You also have unlimited connections.
Download Windscribe VPN for Android | iOS
These are all the best VPNs that I have used for my personal use and recommend for you to use. I hope this article helped you to find the best mobile VPN for your Android or iOS, if you find this blog useful consider sharing it with your friends.
Thank You.