Samsung Galaxy: 10 Best Budget Deals to Consider for New-Year's Holiday Sale (2022)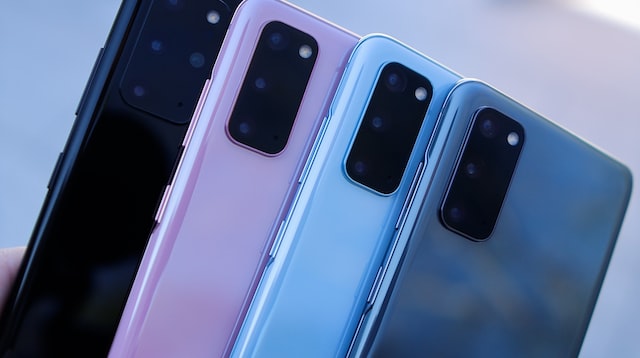 The Samsung Galaxy range of phones has become one of the most talked about franchises in recent years. The first Galaxy phone debuted in 2009. The range offers premium and budget-friendly phones, which means high-quality options are available for everyone. For those on the hunt for pocket-friendly mobile phone choices, here's a look at some of the best devices you can get in a holiday sale or any other moment that suits your needs.

10 Budget Options for Samsung Galaxy Phones for a New Year Sale
The phone comes with numerous high-quality features without emptying your pockets. The A53 has a 6.5-inch AMOLED screen with a 2,400×1,080-pixel resolution, providing exceptional video use. It also holds a powerful 5000 maH battery for long-lasting and productive needs. The phone also supports fitness watches or other digital wearables that you can source from wholesale wearables shops for affordable deals. It enhances user experience and makes the phone more than what you expect it to be. 

Sporting a 6.7-inch Full HD+ Super AMOLED Plus with Corning Gorilla Glass 5 protection, the M52 offers an exceptional screen for those interested in a phone's visual capabilities. The phone comes with the Snapdragon 778G and 128GB RAM, allowing it to function smoothly and swiftly. With Fast charging also included, it is possible to achieve a decent charge in a short period, making it efficient for busy people. 
The M21 gives users efficient performance and stability for a reasonable price. It is a mid-range phone with high-quality features, perfect for those who want effectiveness on a budget. It holds a 6.4-inch Full HD+ Super AMOLED display with Corning Gorilla Glass 3 protection for a high-resolution display and a powerful 6000 mAh battery for long-lasting daily use.
It is an efficient budget phone with a powerful 6000 mAh battery, giving users long-lasting use even in busy moments. The phone also comes with expandable storage options, allowing customers to modify the memory based on their requirements.
It is a pocket-friendly phone with a powerful Octa-core processor, allowing users to experience fast and smooth processes on their devices. It comes with a 6.6inch display that provides for high-resolution video and image viewing, along with productivity features for an enhanced mobile phone experience.
It is a budget-friendly phone with a multi-lens camera, perfect for people who love capturing treasured moments on the go. The phone also comes with 5G compatibility making it reliable for high network usage. 
The phone comes with the Snapdragon 750 chipset, allowing users a smooth and robust experience. It is relatively underrated but an option to consider as it comes with exceptional storage options and battery life, making it a top contender for budget-friendly phones. You can check out the phone at a wholesale cellphone store for the best deals. 
It is a budget phone packed with extensive features such as a 12GB RAM option, high storage, and powerful battery life. It allows users to make the best of a budget-friendly phone and gives them all they need for everyday use.
The Galaxy A21 comes with the latest Android 12 operating system for a fast and efficient user experience. It also sports a 50MP camera, making it perfect for people to capture high-resolution images anytime. 
The phone comes with a storage availability of 128GB, giving users enough space to capture images, videos, and other necessary documents on their phone itself. It also sports a versatile 64MP camera, allowing users to capture high-quality visuals in image and video format. 

Why Buy a Samsung Phone? 3 Benefits of a Samsung Galaxy Phone
With their extensive feature availability, even for their budget devices, Samsung makes it convenient to multitask on a device without any hassle.
Along with multitasking, it also provides numerous productivity boosters, allowing users to be more efficient in their everyday lives. 
From budget to high-end, all Samsung Galaxy phones come with high-quality cameras, allowing users to capture stunning visuals of their precious moments. 
Endnote
The Samsung Galaxy franchise has made it possible for most people to gain access to high-quality mobile phones. For those looking for budget options, you can check out this list as a guide and ease the process of choosing one that's most suitable for you.