CRM for small businesses & Advantages of CRM systems
Modern businesses are impossible without the introduction of CRM systems into work. Thanks to the specialized software, B2B companies can solve a variety of both daily and long-term tasks. The main goal of CRM for businesses is to automate management processes.
No activity will be as effective as possible without clear and regular monitoring. But even the most conscientious and responsible leader doesn't have enough human resources to remember and analyze every little thing. With the best CRM for small business, no detail will be left unattended, as a result of which the enterprise will operate at full capacity.
Advantages of CRM systems for small businesses
Today CRM systems are widely used in all business sectors. A CRM system for enterprises performs the following functions:
automates work processes;
increases customer loyalty;
creates comfortable working conditions for managers;
  optimizes digital documentation;
establishes communications with partners;
preserves the client base;
helps with financial reporting.
Working with the CRM will help you attract new customers and retain the old ones, store all data about them in a single convenient archive database. Managers will be able to track the performance of their employees, while the employees themselves will significantly save time on their daily tasks.
CRM is even more important for small businesses than for large corporations, because the smaller the company, the more important it is for it to cut costs and increase profits. Realizing all the invaluable benefits of a CRM system for business, no manager will postpone the implementation of such software in the work of their company.
How to choose the best crm for small business
For a CRM system to be one hundred percent effective and beneficial for the business, it is important to choose the right software. Each development has its own strong and weak points, different functions, requirements for use, etc.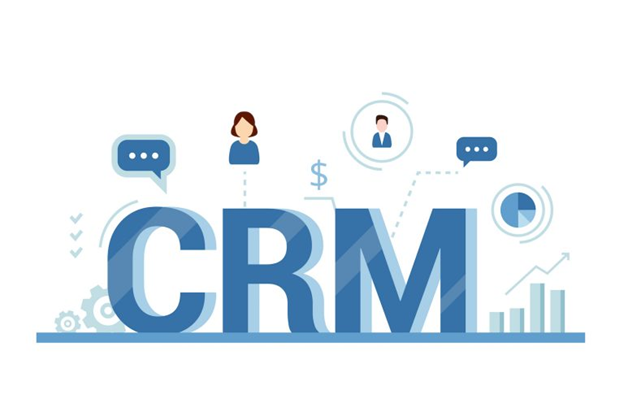 It's not a rational decision for a small business to use a large CRM system for several reasons. Firstly, it will be expensive, and secondly, small businesses, as a rule, have fewer tasks than large corporations, so one software can handle them perfectly. And it will be much easier and faster to implement a CRM system, as well as to train employees to use it.
Managers don't need any special programming skills. Setting up such a CRM takes a couple of days (or even hours). To start using it, you just need to register and invite employees to the team.
When choosing a CRM system for your business, pay attention to the following things:
functionality. The CRM system should have a complete set of options necessary for running a business;
settings. Every user should be able to set up the software, for this it is not necessary to hire a specialist;
user-friendly interface;
appropriateness for a specific business;
availability of a mobile version;
regular updates.
The CRM system is able to take business to a new level and make the life of the employees a little easier. The CRM integration will help in digital data management, which is now a priority task for every business, regardless of its specifics.