What a Family Nurse Practitioner job entails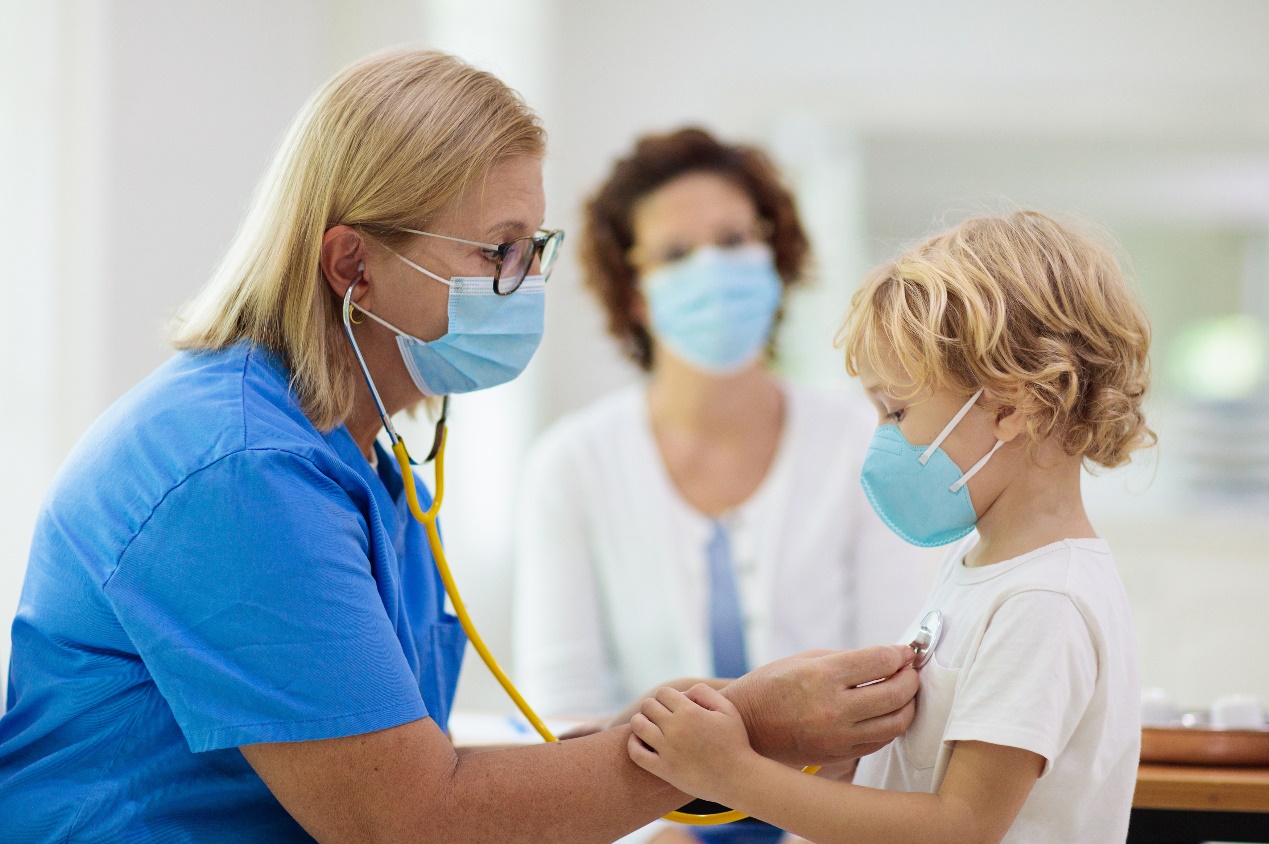 There are several divisions and branches within the nursing profession, and each one has different roles and requirements. The Family Nurse Practitioner (FNP) is one of the more highly revered nursing positions because it encompasses a broader range of caregiving. If you are also planning to head down this rewarding career path, here is a detailed breakdown of the roles of a Family Nurse Practitioner, along with an introduction to this branch of nursing and what it requires.
Who is a Family Nurse Practitioner?
A Family Nurse Practitioner (FNP) is a registered nurse with a level of education and experience that is high enough to provide different types of care to patients of all ages. These professionals usually have specialized graduate education that equips them with the knowledge and skills to improve the quality of the healthcare system.
This profession lives up to its name as many registered nurses provide healthcare services to families. Since Family Nurse Practitioners have what it takes to care for all demographics, from children to the elderly, they can adequately cater to the health needs of a family.
The successful delivery of family-focused care means that these professionals diagnose patients and administer treatment. Also, Family Nurse Practitioners operate with a high level of independence despite often being under the supervision of a physician. These registered nurses can provide nearly all the medical services that a doctor can thanks to their advanced educational levels and experience. Family Nurse Practitioners may also have their own personal practices where they are the primary source of care for patients.
Core characteristics of a Family Nurse Practitioner
At this advanced nursing level, there is a need for excellent communication and leadership skills because FNPs manage patients' health. Here are some critical qualities that a good Family Nurse Practitioner should possess:
Communication – Communicating effectively with patients and colleagues is critical as a Family Nurse Practitioner. In the course of the job, some cases might require direct information sharing, while others may require nurses to be careful about their choice of words when addressing patients.
Interpersonal relationships – Like other professionals, Family Nurse Practitioners do not work in isolation. Therefore, it is pertinent to have the skill of coordinating care with co-workers and other practitioners.
Analytic skills – The job requires careful recording of patient data as well as sound analysis of this information.
Excellent decision-making – While practicing, not every case is like those found in textbooks. Sometimes, Family Nurse Practitioners have to make delicate decisions using their critical thinking skills.
Leadership – As far as nursing is concerned, these registered nurses are way up in the hierarchy and, therefore, have several nurses and aides working under them. Many times, the job of a Family Nurse Practitioner involves guiding these subordinates.
The skills and qualities discussed above are primarily obtainable through hands-on experience, special training, and good education. In addition, a good Family Nurse Practitioner should have other personal characteristics, such as:
Resilience
Resourcefulness
Compassion
Listening skills
Steps to becoming a family nurse practitioner
Rome wasn't built in a day, and neither are FNPs. It takes years of learning, experience, and practice and is usually attained in the order below:
Get a Bachelor of Science in Nursing
This takes between four to five years in a university. It could also be an online university program accredited by the relevant authorities. Note that nurses can have their bachelor's in other disciplines. If you already have a degree, you can enroll in an accelerated program.
Get a Registered Nurse license
In the U.S. and Canada, nurses have to pass the National Council Licensure Examination to get a license. This registered nurse (RN) licensing exam puts the knowledge, skills, and abilities of nurses to the test.
Gather experience
After obtaining an RN license, nurses must spend years gaining experience in the field. This part of the journey to becoming a Family Nurse Practitioner is crucial because it is where you get to experience caring for diverse patients and medical conditions. It is important to become familiar with different ailments and how to treat them.
Earn a Master's Degree or Doctorate
There are several colleges and universities where registered nurses can obtain their advanced degrees. Professionals can also consider DBA vs. PhD, depending on which is more suitable. These Family Nurse Practitioner programs are available on a part-time or full-time basis. Some institutions even provide the option of taking the courses online.
Obtain a certification in family practice
The last hurdle to cross before becoming a Family Nurse Practitioner is getting certified. You can attain the necessary certification after passing either the FNP-BC or FNP-C examination.
The roles of a Family Nurse Practitioner
FNPs perform several roles in the scope of providing adequate care to their patients. Here are the major activities in the job description.
Assessing patients' health conditions
One of the primary roles of a Family Nurse Practitioner is performing physical exams. The results of these exams help FNPs to pinpoint the precise cause of a patient's health woes. Physical examinations usually involve checking the patient's weight, body score, and vital signs. This role might also include inspecting, percussing, palpating, or applying some other techniques.
Note that assessing patients is not limited to performing physical exams. There are other ways of diagnosing patients, which you will study and develop as a FNP.
Ordering, analyzing and interpreting diagnostic tests
Running diagnostic tests is critical to primary healthcare. These tests point Family Nurse Practitioners in the right direction when identifying a medical condition or its cause. Performing these tests might be outside the purview of a Family Nurse Practitioner, but it is the FNP's job to understand and interpret the results for patients.
Examining patients' medical histories
A person's medical history is a record of past ailments or significant medical circumstances that might be connected to their current health. Medical history sometimes goes beyond the past health records of patients and touches on family health history. This is necessary because, in some cases, medical issues are hereditary.
Generally, Family Nurse Practitioners will require patients to fill out medical forms. The information offers nurses vital clues and puts them in the perfect position to proffer effective treatment plans.
Creating treatment plans
A treatment plan is a well-detailed plan that identifies the focal point of a patient's condition and the procedures needed to improve their health. This documented plan by the Family Nurse Practitioner also clearly identifies the expected outcome and timeline for the treatment. A treatment plan should include measurable objectives that both the patient and Family Nurse Practitioner can easily track.
Educating patients
With all their years of learning and experience in the field, Family Nurse Practitioners have a lot of vital information to share with patients. Depending on the situation, this could range from lifestyle habits to preventive care or even how to manage diseases.
Informing patients on how to prevent medical complications or diseases is very important. The role of a Family Nurse Practitioner is not just to step in when there is a problem but also to prevent one. FNPs also educate patients on general wellness and health. These professionals will often advise patients on habits to give up and others to adopt. Overall, there should be effective communication in the simplest terms possible to ensure the patient understands.
Overseeing and managing patient care
Family Nurse Practitioners do not work alone. They get to collaborate with other professionals and sometimes oversee them. The job description of a Family Nurse Practitioner covers care management, which involves improving patients' conditions and reducing the need to visit medical facilities.
In the U.S., where facilities are struggling to cater to all patients, enabling patients to follow through on their treatment plan without having to visit the hospital every time is a more effective path. Research has shown that care management improves health quality and helps cut costs.
Assisting in surgeries
Family Nurse Practitioners play a wide range of roles in the medical world, one of which is surgery assistant. Depending on the state where these professionals practice, they can even perform some minor surgeries. Moreover, several states in the U.S. allow Family Nurse Practitioners to have their own private practice where they can carry out minor surgical operations.
However, there is a limit to the type of surgeries that Family Nurse Practitioners can perform. Nurses who are interested in exploring surgical operations have to specialize as Surgical Nurse Practitioners. In any case, Family Nurse Practitioners are more than qualified to deliver babies and assist in all types of surgeries.
Counseling patients
When patients walk through the door into a clinic, they don't always need medication or surgery. Sometimes they just need seasoned counseling, which is why Family Nurse Practitioners also take on this role. Moreover, when diagnostic tests reveal severe conditions or diseases, counseling might become expedient. Here are some of the techniques Family Nurse Practitioners employ when counseling patients:
Active listening –This is critical when counseling patients as there is a grave need to understand the mental state of patients before giving professional advice. Patients may have a lot of complaints, and a good Family Nurse Practitioner should actively listen to them. While listening, these specialized registered nurses should maintain eye contact to ensure they understand what the patient is saying and empathize with any emotions the patient might be feeling.
Body Language – Counseling requires verbal communication as well as body gestures to show active communication. While listening to the patients, Family Nurse Practitioners can express concern, interest, and understanding through facial expressions, arm placement, and other components of body language.
Paraphrasing –One of the primary steps in counseling is making patients feel comfortable sharing their plights. In those moments when they are opening up, it might be necessary for FNPs to paraphrase patients' statements for greater clarity. This also sends a message that the Family Nurse Practitioner understands the situation.
Prescribing medications
After finding out a patient's medical situation, sometimes Family Nurse Practitioners have to prescribe medications. The use of drugs and other types of medications is critical in modern healthcare, but they can also cause significant harm when misused. That is why only a select few professionals are licensed to prescribe them.
Here are some principles Family Nurse Practitioners employ while prescribing drugs:
Have a clear reason for the prescription– It starts with getting a reliable diagnosis and then establishing how the patient will benefit from the use of the medications.
Consider the patient's medication history – For effective prescription, Family Nurse Practitioners need relevant information regarding current, recent, and previous medications used by patients. A practitioner will often inquire whether the patient has had any prior drug reactions and allergies.
Consider factors that might render the prescription ineffective– Some individual factors can influence the effectiveness of a medical prescription or even cause another problem. In addition, there are drugs that certain classes of patients should not take. For example, certain medications are not appropriate for pregnant women or patients with heart problems. This is why patients usually have to fill out a form where they are asked pertinent questions regarding their health and previous medication history.
Factor in the patient's fears, expectations, and concerns– Generally speaking, it is essential for Family Nurse Practitioners to carry patients along every step of the treatment plan. When it comes to prescription, it is important to ensure the patient understands the objectives of taking the selected medications. Family Nurse Practitioners will also inform the patients of the expected effects and timeline.
How the roles of family nurse practitioners vary in the United States
Different states have different regulations that define the scope of practice for nurse practitioners. In effect, the level of independence that Family Nurse Practitioners enjoy across the country varies.
Currently, Washington and 23 other states in the United States allow Family Nurse Practitioners full practice. In these states, Family Nurse Practitioners operate under the authority of the state board of nursing, and their scope of operation covers:
Evaluating and diagnosing patients
Ordering and analyzing tests
Managing medical conditions and prescribing medications.
In 16 states, Family Nurse Practitioners are only allowed a reduced practice. Here, FNPs have to operate in collaboration with another health professional, usually a physician. The states in question are:
Alabama
Arkansas
Delaware
Illinois
Indiana
Kansas
Kentucky
Louisiana
Mississippi
New Jersey
New York
Ohio
Pennsylvania
Utah
West Virginia
Wisconsin
The remaining 11 states allow a restricted scope of practice. Delegation, supervision, or team management by health providers is compulsory for FNPs to practice. Generally, Family Nurse Practitioners are well paid. However, their salaries vary depending on the state.
Where do family nurse practitioners work?
Now that the roles and the scope of practice for Family Nurse Practitioners have been established, here are the medical settings where Family Nurse Practitioners are essential:
Hospitals
Medical clinics
Telemedicine facilities
Health insurance companies
Primary health centers
Private practice settings
Family Nurse Practitioners can function effectively in these health facilities because they are trained to provide varying medical services to patients of different ages and backgrounds.
The increasing prominence of Family Nurse Practitioners in primary care
For so many reasons, the demand for Family Nurse Practitioners is increasing by the year, and their roles in the healthcare system are becoming more prominent. For one, there is an increasing proportion of the aging population as Baby Boomers reach retirement age. More importantly, Family Nurse Practitioners play a vital role in the healthcare of these older adults and help them prepare for the changes that come with aging.
Furthermore, according to statistics, the "graying of America" is expected to rise to 21% by 2030. Thanks to the long-term relationship Family Nurse Practitioners tend to have with individuals, they are in a better position to treat them effectively.
Another factor contributing to the prominence of Family Nurse Practitioners is the shortage of physicians. Many physicians are stepping into the retirement zone, which is beginning to create a deficit in the medical world. A recent report by the Association of American Medical Colleges predicts a physician shortage of up to 133,900 by 2033. Since Family Nurse Practitioners are trained almost as extensively as doctors, they are in the best position to help fill the void.