Four Key Insights Into Your Clients' Banking Lifecycle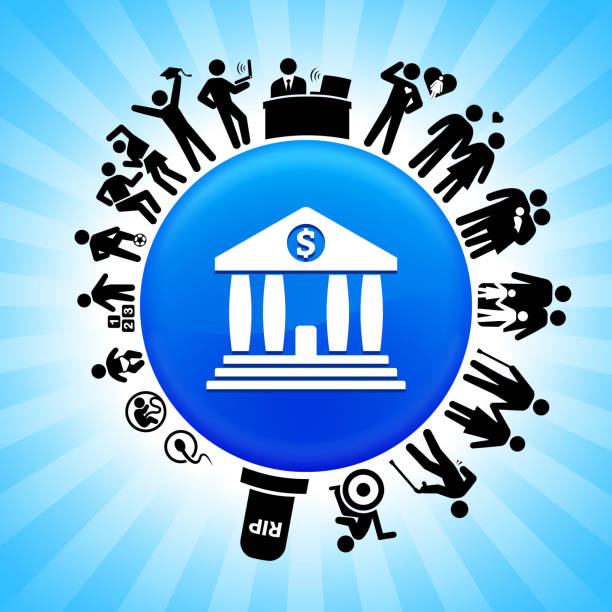 For most banks, the use of digital platforms is now an important component of a customer's financial lifecycle. Most customers expect to make transactions from their mobile phones and computers. Clients even look for digital options when it comes to obtaining loans. As such, financial institutions prioritize implementing the latest digital banking software to deliver smooth and convenient services.
Though access to digital banking is becoming the norm, banks must still satisfy different levels of service across different channels. This includes processes that might require the more personalized assistance some customers have become accustomed to. Thus, banks are challenged to strengthen customer relationships through personalized services while also delivering streamlined digital banking experiences.
To understand customers' evolving needs, banks must look closely into their customers' experiences. There are four core banking lifecycle stages: opening a bank account, making payments and transfers, obtaining loans and mortgages, and handling personal finance management and investments. Here are four key insights you should pay attention to when it comes to your customers' banking lifecycle:
More Consumers are Demanding Digital Banking Services
As early as 2018, the Oracle Financial Services Global Retail Banking Survey showed that around 81 percent of customers around the world were already using digital channels to engage with their banks. The survey revealed that 86 percent of customers wanted to make payments and transfers through digital platforms. Around 69 percent also expressed that they wanted their entire banking lifecycle on digital channels. This included providing personal loans and mortgages on digital platforms.
Since the pandemic struck, the demand for digital services has only increased. As more people are obliged to use digital banking channels, more financial institutions are expected to adopt open banking protocols to allow customers to use third-party financial applications for convenient transactions. Improving digital capability is a must for every bank that aims to remain relevant in these changing times
Customers' Banking Needs Vary Across Profiles and Ages
Each customer that comes to your bank is different. Take a closer look into your customer's age, spending habits, and what banking services they prioritize. Because customers all have specific needs, a bank's services cannot operate under one general model. When you improve your services for one type of customer, it should not negatively impact the experience of another customer.
For example, once you implement digital services for younger, more tech-savvy clients, you should still provide the same care and attention to older customers who prefer in-person bank transactions. Older customers ages 50 and above may be less likely to conduct financial transactions online. Though senior clients may be open to digital banking services, some of them may still prefer to speak with bank personnel for their financial needs.
Moreover, even among young customers who use digital platforms, banking needs vary according to different lifestyles. For example, a customer who is single and 28 years old will have different needs from a customer who is 36 years old, married, and has kids. A person who is single and travels frequently looks for a bank that lets them manage their accounts from anywhere in the world. Meanwhile, a person with a family prefers using digital banking platforms to make payments and obtain loans. These are practical banking options they can use in their busy schedule.
Satisfaction Declines as Customers Progress Throughout Their Lifecycle
Clients are usually more satisfied with banking services at the start of the banking lifecycle. This is because early banking stages, such as opening an account, sending payments, and making transfers, are simpler processes. Many banks have also integrated digital payment platforms to make the process a lot easier and faster. On the other hand, complex services such as obtaining a mortgage, securing a personal loan, and managing investments receive lower satisfaction ratings from customers. Customers tend to seek more personal assistance when it comes to these banking services.
According to the survey mentioned above, around 30 percent of customers still want non-digital services for important transactions such as loans. The survey also notes that 40 percent of customers thought that non-bank alternatives were better able to assist them with personal finance management and investment needs. Even with digital channels in place, customers want more guidance and personalized services from banks when it comes to making big life-changing decisions with their finances.
Customers are Interested in Using Other Banking Options
Lower satisfaction rates prompt customers to try other challenger bank options. If a bank cannot provide digital services specific to their clients' needs, customers will likely look for other providers. This includes online financial options such as cryptocurrencies, wealth management apps, and independent online personal finance apps. Thus, banks must take the opportunity to collaborate with Financial Technology (FinTech) companies to provide seamless financial services for their customers.
For instance, your customer might find a lower interest rate mortgage from an online-only Neobank. Another customer might find a same-day international money transfer app from a different provider. More customers are moving away from relying on one bank, and are instead engaging different financial services providers depending on what they need. As such, if your bank can work with a FinTech company that can offer the digital support your clients demand, then you should take advantage of the opportunity.
Keep these four key insights in mind when it comes to understanding your clients and improving your bank's services. While integrating digital services is essential, it must be done at a level that addresses your customers' personal needs at every stage. And since banks have years of customer data, they are also best positioned to create personalized products and services for their customers.
Digital capabilities streamline banking processes and should help provide more seamless and personalized experiences for customers.