How Does A Trademark Protect Your Business Name?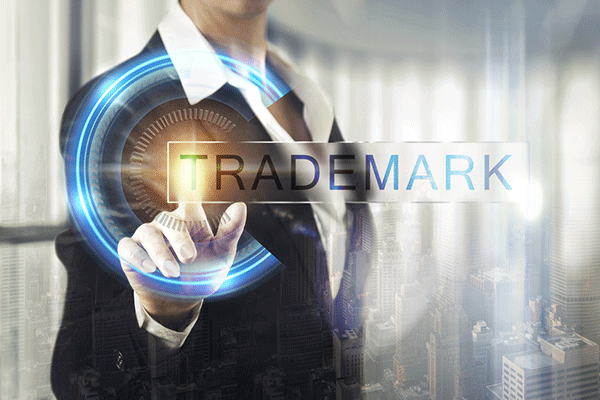 Finding a compelling business name is the desire of every business owner. A catchy brand name works as a valuable asset. Therefore, the protection of a brand name is vital—failure to protect your brand results in others copying your brand name.
This affects your distinctive identity, prospective clients, and revenue streams. Legal issues may also arise when multiple businesses operate with the same brand name.
Registering the brand name as a trademark is mandatory. This gives a protective layer to the brand. Understanding the entire methodology of a trademark is essential. Let us see how trademark registration protects a business name:
Trademark
A symbol, mark, combination of words, phrases, or any other sign that gives a unique identity to a business can be registered as a trademark. The ultimate objective of a trademark is to provide exclusive rights to the business that owns the trademark. Therefore, competitors cannot use it. However, businesses from other industries might use the same brand name, provided the goods/services are different.
Example:
If you have trademarked your carpet cleaning business as "Houston Cleaners", other carpet cleaners cannot use the same name. However, a person selling fast food items have all legal rights to use the name.
Right to Take Legal Action
The U.S Patent and Trademark Office provides trademark registration. A company needs to show that the business has a good reputation in the market, and competitors using the business name can disrupt the image of the business.
However, if any competitor still uses the business, the business owner needs to take legal action. The authorities' through which a trademark is registered will not take any legal action.  They just give the right to take action if a copied trademark is used.
Not All Names Can Be Registered as Trademark
Though a trademark protects your business name, every other name cannot be registered. For According to an NYC trademark attorney, trademark rights are eligible based on their distinctiveness. The more distinct the mark, the more it is eligible for a trademark. Though a trademark protects your business name, every other name cannot be registered.One needs to make sure that the business name is appropriate before starting the registration process.
Offensive words, pornographic phrases, and swear words are strictly forbidden. Besides this, generic words cannot be registered. For instance, if one is using "Search Engine" as a business name, it will not be registered. Be specific like "Google".
How to Register?
You need to follow a straightforward process for registering the trademark of the business. Here is how you can do it:
1. Check Availability
Firstly, you need to check that the name is available. Use free online trademark checking options. Be sure to use the resource of your area. For instance, if you are in London, search for online trademark availability resources of London rather than Yorkshire or any other city.
You can also avail of a paid service by hiring a trademark specialist. By charging some fee, the specialist guides you about availability and procedure for registration. Some business owners also ask their attorneys to carry the entire process for a smooth approval.
2. National /International Protection
You also need to determine if you are going for national or international coverage. National coverage will restrict companies from using your name at the national level. For instance, if you are in England, you will get trademark protection only for England. Businesses in other countries can still use your name.
International chains like McDonald's, Starbucks, Nike, etc., take international protection of trademark. In this way, they get international coverage since they operate in multiple countries at a time. International protection requires more documentation and is costly than national coverage.
3. Online Application
The application submission process is straight forward. You just need to fill out an online form with exact details. Approximately one hour is required to fill the form.
4. Chances of Rejection
Though the process is simple, one should always be ready for rejections. Authorities thoroughly check the presence of a similar name in a similar category. The entire procedure takes some months. However, it can even take up to a year. Complexity and time depend on the nature of your business and its name. Once you get a confirmation e-mail, you can get sure about the registration.
Key Facts about Trademarks
1. Business Must Be Operational
Trademark is not provided to businesses before establishment. It means one cannot have a trademark before building a good image. This is the reason why building a brand name is imperative before going for a trademark.
2.  Company Registration and Trademark Registration are Different
Do not get confused with trademark and company registration. Both are different. You register your company to pay taxes. This registration does not protect the company in terms of the trademark. If your company is registered and paying taxes, competitors can still copy your name if the business name is not trademark protected.
3. Coverage is for 10 Years
Once you get the registration successfully, it will last for 10 years. Therefore, you do not need to register every year. However, you need to make sure that the name fully describes your business. It means you need to plan beforehand about product expansions.
4. Domain Extensions are Inacceptable
Never try to copy others' names and adding a domain extension for registration. Your application will be rejected. Extensions like.com, .up, .co, are not acceptable.
5.   Misspelled Names are rejected
If a competitor is trying to copy your name with a different spelling, the trademarked application will never be accepted. For instance, if a business name is Foodies and a competitor is using Foodez, it is inappropriate.
6. One Geographical Area is covered
By default, a single country or state is covered in trademark protection. You will have to pay extra charges if you intend for international protection.
Wrapping It Up
In short, protecting your brand's name with a trademark needs no compromise. Since the corporate world is becoming more competitive, the chances of your business name being copied are higher. However, establishing a reputable image in the market is imperative for getting a trademark. Once your application is approved, you get all legal rights to take action if any other firm is copying your name in your business category.
Author Bio:
Shaheryar provides ghostwriting and copywriting services. His educational background in the technical field and business studies helps him in tackling topics ranging from career and business productivity to web development and digital marketing. He occasionally writes articles for Muslim Pro,